13
Best Support In A Network Marketing Company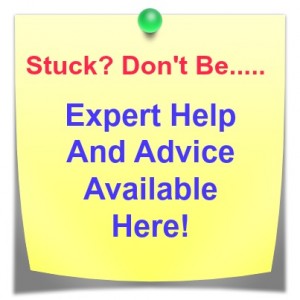 How do you think you give or receive the best support in a network marketing company?
I saw an interesting Facebook post on this topic the other day (sorry I can't remember where) discussing this.
It seemed that the author was suggesting that the sponsor should offer one-to-one support, rather than recommending the new recruit to use the company resources.
This post isn't just about TPS – I'm looking to discuss the best support in any online business (MLM or not) and interested to hear YOUR views and experiences.
One-to-one Support
This is where you take your prospect by the hand and walk them through everything one-to-one. Maybe on a Skype call.
It has the advantage that you can establish a friendly relationship with them, which is always a good thing.
Unfortunately – in my opinion – it has more disadvantages…
Unless you're a full-time marketer (which I'm not) there are going to be times when your new recruit needs support and you're not there – especially with a global business. While sane people in the UK are asleep, your team in Australia may want to be getting busy.
When you're new in a business you don't know the answers to everything and it can be very discouraging to be hit with questions that you can't answer. It can also slow down your new recruit who is keen to push ahead.
If you have a big team, one-to-one support can very quickly get out of hand. Before we established a better support strategy there was a time when I daren't go on Facebook for being hit with questions…. that were already answered elsewhere!
Most important of all is the "Chinese Whispers" effect …. where information gets less and less correct as it's passed from person to person. The VERY old joke is the war-time message that started out as "Send reinforcements, we're going to advance" and was finally delivered as "Send three and fourpence, we're going to a dance". Apologies to those too young to be aware of our UK "old money". So, while YOU might give your recruit the correct information…. they might inadvertently pass it on incorrectly to their recruits, and so on down the levels.
Best Support In A Network Marketing Company?
Here's how we handle support in TPS.
Obviously there's the usual company support in the back office. That's the best place to go for questions about your order, account, profile – or anything that needs "logged-in" access to your account. Turnround time isn't too bad given that we now have over 2.5 million members. However, most of the staff and members are Chinese, so sometimes the subtler "how to / why" answers get lost in translation.
So we have our own informal methods. Also we are privileged that some of the founder members, who have reached the highest career rankings, give their time very generously to point people in the right direction.
We have two Facebook groups, one laying out the company Resources and one for team members or prospects to learn more about the business. They are heavily moderated (I'm one of the admins) and we have zero tolerance for spammers! Bit of a competition to see which of us is fastest on the Delete Button! People have to have an invitation from an existing member to join the groups.
In our group, members are very supportive even cross-line. So the other day I was stuck on how to do something on Facebook, asked someone in another team, and he spent time helping me out. Nice.
In the Resources group all the steps for getting started are clearly laid out in numbered posts and new team members are encouraged to work their way through the instructions and training that's available in a specially developed training resource (free).
We also have a Chat box, where people CAN get quick answers – but having seen misinformation spread (with kindly intent) we're encouraging people to reply with the encouragement to check out the official information in the Resources group. It takes a bit of discipline, and can be seen as unhelpful, until we explain why we do things this way. (I have to confess I'm not a fan of these chat groups because they quickly deteriorate into a series of cheesy grins that just push the useful information up the chat and out of sight.)
Our "leaders" are also readily available for three-way calls, providing a new team member has spent enough time learning about the company to have relevant questions.
What is NOT acceptable, is to ask right off for a 3-way, or just dump people in the chat / group and leave them to flounder.
The Compromise
As always, compromise between the two is what to aim for.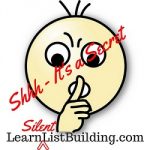 I'm available for a "starter" chat, or ongoing strategy chats, perhaps learning a new technique such as Silent List Building. But I steer people towards the company resources for factual information, because that is where I believe they will get the best support in a network marketing company.
The best thing someone can do for a new team member is help them learn a strategy to find their own team members as quickly as possible – before doubts set in. And because they won't know "all the answers yet" here's when support from the Facebook Resources group is most helpful.
Do you agree? Please share your thoughts below, or explain how your own network marketing company handles support.