24
Discount Travel From GSR – Now I Get Paid To Sleep
Global Shopping Rewards Full Launch
The new "Discount Travel" club from Global Shopping Rewards means I can get paid TO sleep – as well as paid WHILE I sleep, with the latest addition to the GSR member benefits range.
On 11th November 2017, Global Shopping Rewards had its full launch party in Las Vegas, NV.
Having worked the compensation plan for 3 months now, the company has been able to "tweak" things so that ALL active Brand Ambassadors got an immediate pay raise. And members who qualify at the ranks of Producer and above get a monthly "marketing allowance" starting from $50 – which more than pays for the monthly membership of $24.97. (Hitting Producer isn't an unattainable dream, by the way…. I'm not far away from it!)
While that was good news for paid Brand Ambassadors, the most exciting development is also available to all FREE members (VIP customers as we call them).
For a few weeks now, GSR (previously in "soft-launch") had been hinting at a special announcement for the launch party, and it didn't get more special than this. We now have …..
Discount Travel And Entertainments
All GSR members (free and paid) have access to members only discounts on:
Hotels
Sports events
Concert Tickets
Disney Discounts
Flights
Discount Travel
Theatre and Cinema
Movie Ticket Offers
Attractions and Theme Parks
Rental Cars (including three top company names)
Flights
A discount travel and entertainments package had been promised from the days of the soft-launch – but what came as a  wonderful surprise is that purchases from the majority of these discounted items are both qualifying purchases in the compensation plan AND earn members cashback / commission.
[Small print…. flights and car rentals are discounted only. The discounted profit margins are too small to allow for the other benefits. Also, commission is paid the month after the trip
takes place,
NOT the month after purchase, to allow for cancellations.]
How Much Is The Discount?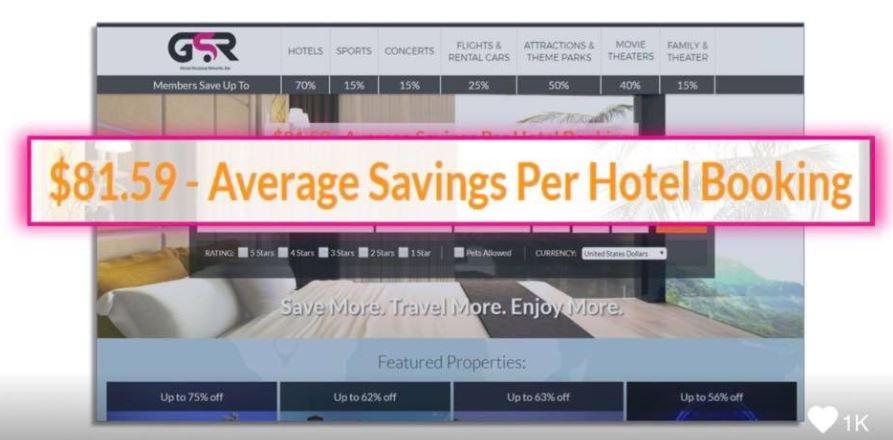 Discounts will vary, depending on all the usual "demand" factors for these type of purchases – scarcity, seasonality, etc. The average saving per hotel booking is $81.59. But beyond that I can't quote figures as we're bound by a confidentiality agreement that we won't share the precise figures with non-members.
Why not take a free VIP membership (see how below) and have a look round? You might find what you want – this time, or next time!
Remember to select your currency from the drop-down to avoid currency exchange charges!
Discounted Hotels For Me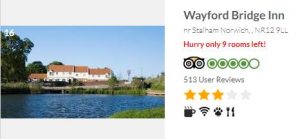 As an example, I selected a potential hotel to stay in next time I visit my son in Norwich (UK) and for the dates I chose the discount was 20%.
Imagine getting paid to visit my son?  Well now I can!

I also checked out the local hotel I recommend to friends who come to visit me in Harrow and need a hotel.
That was available to book on our site, but for the dates I chose it wasn't offering a discount. (It's a VERY popular hotel.) However…. I would still book it from within the GSR travel club because (a) it would be a qualifying purchase towards my own team / personal sales volume (b) I would get a cashback reward.
GSR Discount Travel Club Membership Cost?
Precisely ZERO when you join Global Shopping Rewards as either:
A free VIP Customer – no obligation to purchase, just check out our deals and earn cashback rewards on purchases
A Brand Ambassador – build a business and earn commissions on team and personal sales: $499 for the start-up kit plus $24.97 per month and monthly purchases from $50pcm to stay active and benefit from the compensation plan. Choose from thousands of products and discount travel deals etc.
What Is Your Favorite Entertainment?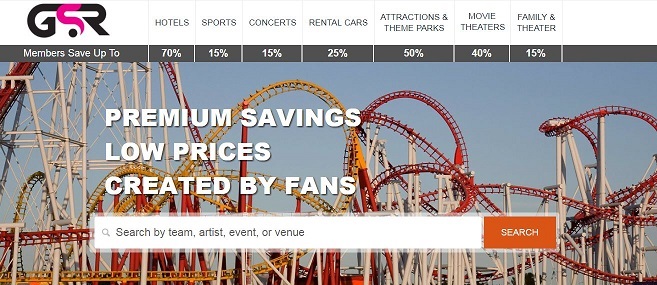 Perhaps you would like to take your children or grandchildren to attractions and theme parks?
Or movies and theatre?

Sports fan in the family?
Look no further…. check out the deals on our site.
By the way – there are no booking fees and postage costs.  The price you see on the site is the price you pay, for all items.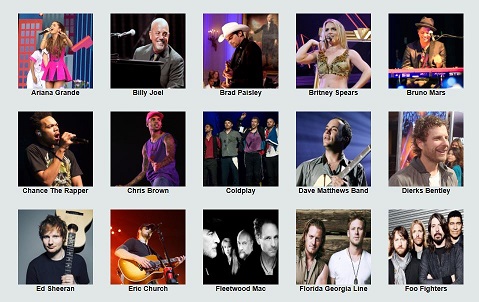 Perhaps concerts are more to your taste?
Is one of these your favorite performer?
For an unforgettable Christmas (or birthday) gift for a loved one – and yourself, of course – take a free membership and check if these great performers (and many more) have events near you.
Not near you?
Book a discounted hotel while you're on the site and make a real holiday of it.
Book with confidence – check out our service guarantee.
Getting Paid To Sleep
So you can see that now GSR will even pay me to sleep in comfortable hotels while visiting my loved ones.
Isn't that so much better than auto-ships of products I haven't sold or used from the previous month? SO now your choice is ….
To join GSR as a Brand Ambassador and get paid to build a business, contact me to arrange a chat and check this is suitable for you.
To join as a free VIP customer to access discounts and cashback is simple – Read On….
To Join The Travel Discount Club
Joining as a VIP customer is completely free, and there is no obligation to purchase anything, ever, if you don't find a discount or event or hotel that you like.
I am now helping people in my team. So….
If you are in the USA click HERE for a free GSR Discount Travel Club membership.
Rest of the world: click HERE for a free GSR Discount Travel Club membership.
Please contact me to let me know you have joined and I'll hook you up with the rest of the support team.