18
Free Traffic From Blog Commenting
How Commenting Helps Your Blog Traffic
One way in which we are taught to increase backlinks to our blog is by leaving comments (with our link) on other people's blogs. This is a way to get free traffic from blog commenting.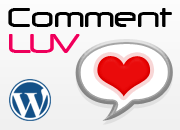 Because this can be time-consuming, many new marketers look to buy blog comments, or automate the process with a blog commenting service.
This is a very BAD thing to do! And if you see these comments on your blog, do not accept them.

The reasons it's bad is that most comments generated automatically are identified as spam, either by plugins such as Akismet on the targeted sites, or – if they get through Akismet, by the blog authors.
Also Google is clever enough to look at comments and tell whether they are genuine comments made by interested readers, or rubbish produced by spam-bots. Letting these spam comments onto your blog is more likely to damage its reputation in the eyes of Google – and your readers. So it makes sense to avoid any automated commenting service. That's the bad news.
The good news is that there is a fantastic WordPress plugin that not only protects your blog from spam comments, it also helps you get maximum value from your comments and gives you enhanced backlink features on thousands of active blogs already using it. Your readers are rewarded for commenting, so they come back time and again to give you more comments.
The plugin is called CommentLuv and I use the premium (paid for) version on all my blogs. I started with the free version, but very quickly upgraded to the premium when I saw the power it gave me. (Full details here.) It comes with a 30 day money back guarantee, so nothing to lose by trying it.
Another benefit is that when you start using CommentLuv you'll very soon become part of a community of bloggers who understand the value of the free traffic from bog commenting and will go out of their way to leave comments on "CommentLuv" enabled blogs, because there's a mutual understanding that if you get a comment from another CommentLuv blog, it's good practice to pop over to their blog and leave a good comment.
What is a Good Comment?
It's a comment that shows you have read the post you are commenting on, and one that contributes something to the discussion.
What is a Bad Comment?
Well – the opposite of the above. So don't just say something like "Great post, thanks" and leave your link, hoping for a back-link. A post like that is just likely be marked as spam, either by Akismet (etc) or by the blogger whose post you are "spamming". And it is spam, even if you comment manually, because it doesn't follow the simple rules above.
So, if you're looking for free traffic from blog commenting, play the game and leave good comments for other bloggers.
Learn more about CommentLuv here.