Free Gift
Build A Blog: Build A Business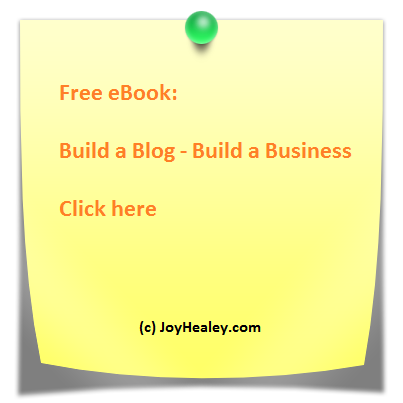 When you build a blog you are building a real asset for your business – whatever market-place you are addressing.
So if any-one has ever told you that you should start a blog, and you wondered why…. Well you're in the right place to find out. If your business doesn't have a blog, you are missing out on the opportunity to:
Connect with Your Audience – A blog gives business owners a tool to connect with your audience on a more personal level and more consistently.
Drive Traffic – You can produce optimized content with every blog post. Search engines love the content-rich posts in blogs and their regular updates. You can add plug-ins and widgets that capitalize on SEO (Search Engine Optimization) tactics and social networking strategies. The end result is a boost in traffic and ultimately in profits.
Increase Awareness – Your current marketing strategy may (and should) include articles, advertising, direct mail, auto-responders, and social networking. A blog complements these activities and improves awareness of your company, increasing your opportunities to grow your customer base and sales.
Build Your Real Estate – Every post in your blog remains a permanent record pointing more and more to your company and building your online presence. Until you delete or amend it!
Build A Blog – Build A Business
You will also receive free tips and updates to help you on your way to success.