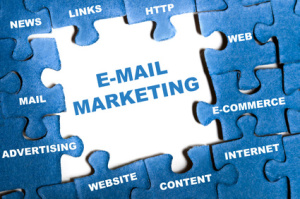 I have been working with my son Russ to set up an additional income stream for him, working online, helping small businesses set up a blog on a combined hosting and auto-responder package.
Our site is SystemicsLtd.com – this is the bespoke software company I have run for over 30 years now, but as we no longer advertise the accounting software, it seemed reasonable to use the domain for a current purpose!
While starting up this service we have been introduced to "Host Then Profit" an excellent online hosting and marketing package that comes at an unbeatable price, so I mention it here in case it's of interest to anyone.
Costing less than $10 a month the package includes:
Hosting for 4 domains
Auto-responder for 500 subscribers
Video Producer
Blog Builder
Conferencing Facilities
Training videos, plus fully staffed support desk
The feature that excites me most is the thought of combining an auto-responder and hosting at under $10 a month! For some of my older sites I was paying $19 a month to Aweber on top of my hosting costs with Hostgator.
I have moved this blog across from Hostgator to test the HostThenProfit (HTP) service, and all seems well so far. In fact HTP did the move for me, free of charge, which was another bonus. Obviously Russ's site is also hosted with HTP.
When I have had support questions they have been answered promptly and – what's most important to me – the answers come from humans, because they answer my actual questions. Nothing irritates me more than automated answers that have obviously just found a keyword in my question and guessed at an answer to send me away for another 24hrs. (Sorry, rant over!)
HostThenProfit is a start-up package added to the GVO / Joel Therien offerings, so the parent company is well-established, and their hosting service is used by many well-known Internet Marketers. They will have far more stringent requirements than I am likely to hit, and still seem happy to recommend the GVO brand. Although I hasten to add that they won't be using the $10 service…. There are, obviously, upgrade paths to as your business expands.
However, if you know a small business looking to get on-line for a minimal cost, HTP seems to offer an extremely well-thought-out package.
If you already have a site, and are dissatisfied with your present hosting company – OR worried about expensive auto-responder costs as your list grows, HTP is well worth a look. Click here. Should you purchase hosting, you will also be qualified as an affiliate and can earn a commission for introducing other customers.

After-thought….. if you don't want to take the fairly drastic step of moving your hosting, I can see no reason why you shouldn't just use the auto-responder to take advantage of the savings.  Have you checked how much your current auto-responder will cost when your list has grown? You can take a $1 trial of Host Then Profit by clicking here.
The following two tabs change content below.
I'm in the business of transforming the experience entrepreneurs have online. Follow my recommendations to benefit from my hard-won experience. You will save time and stress - building your profits faster - by using trusted resources and partners I wish I had found earlier. Please contact me on Facebook if you have specific questions.