28
How To Make Passive Income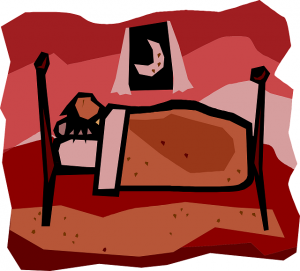 A few weeks ago I mentioned that, while I was waiting for the westernized eCommerce stores to be better stocked, I had investigated a couple of programs looking for ways to make passive income.
Some readers were interested enough at the time to ask me to share my results, so now seems as good a time as any.
How To Make Passive Income
While I am a firm believer in "The harder I work, the luckier I get", I've had a few frustrations lately, waiting for the UK / USA ecommerce stores to be ready. So I was looking for a little distraction.
As so many people seemed to be posting on Facebook about their sources of passive income, I decided to diversify until the stores are ready and see if I too could generate that elusive passive income online.
To do this I had a little gamble with this way to earn passive income:
The Standard Disclaimers Apply
NEVER, NEVER, NEVER

invest money you cannot afford to lose. Start very small. Don't use money that's earmarked for food, rent, car payments, family etc. That would be just dumb. I treat this kind of business as a gamble and only invested money I could lose without blinking.
The Billion Coin – Results
My attempt to earn passive income was with The Billion Coin (TBC). To be honest I probably wouldn't have gone for this if I wasn't being helped by fellow Power Affiliate Club members William O'Toole and Monna Ellithorpe who look after a very helpful Facebook group.
Being a newbie to cryptocurrencies, I won't try to explain TBC. Instead I will just refer you to an article by William O'Toole on the PAC blog: The Billion Coin Revisited.
In April 2017 I used EU40 to buy some Billion Coin and then forgot about it. Yesterday (late July 2017) Monna suggested I check the value of it and I was amazed and delighted to discover that it had turned into EU515! While this isn't enough to use TBC to purchase a car (as William already has done), it's spectacular growth.
At the time of writing, according to this TBC calculator, 1 TBC is worth USD 125,716, and TBCs will only ever rise in value. So in case you worry that you "missed the boat" on TBC and they're already too expensive to buy, TBCs have much smaller units called Kringles. (In the same way that dollars can be broken down into cents, but with a different multiplier.)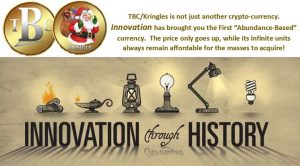 For a while I can give away some free Kringles so that you can get a toe in the door and see how this pans out. No obligation to do anything other than watch to see what happens, by subscribing to their blog. Click here for free Kringles. (The Father Christmas is a little irritating – especially in July / August, but hey – it's free, so roll with it.)
At the time of writing your free gift is worth about $34.
You will see references to "option 3 and paying $10", but that's for people who want to be active members, and who have decent amounts of the currency. I'm staying as a passive member to let my currency grow. If you want to do anything beyond that, please contact Monna or William for advice, and tell them Joy Healey sent you.
Spending TBC and BTC
While I understand the theory behind these cryptocurrencies, my reservation has always been "So, what use are they if you can't spend them?"
Many in the "make money online" marketplace will have seen BitCoin being used as a payment method in various programs. So it's gaining acceptance in some circles. I am talking here about BitCoin instead of TBC because BitCoin has at least been heard of by many people!
However, a chat with my "real-life" friends revealed the offline impression that they're "a scam coin that drug-dealers use"! Oops. Obviously we have a way to go before there's acceptance in the real world LOL
However William has bought a car with his TBC, and he's currently setting up a shop where you can make purchases. At the moment it's a "Work-in-Progress", but here's what he has so far. Click here to spend TBC.
So I'm considering my own experiments into how to make passive income a success:-)
Nevertheless, "working" is more to my taste, and the main thrust of my online business is still eCommerce, so…..
eCommerce Stores Update
Premier Cashback – as mentioned in the previous post there is now an excellent online store. For example you can buy Salustra here.
From September 2017 more retail profit is available up front, plus cashback later. Although in theory you CAN make a "passive income" with Premier Cashback – don't hold your breath waiting! The company has reacted to disgruntled members who did NOT make a passive income and this aspect of this program has been de-emphasised, in favor of active members. This makes it a very credible program to promote to complementary therapists, buy your own product on subscription or just to recommend to your own customers and earn instant cash.

But don't join expecting to get rich from a passive income 🙂

Global Shopping Rewards when you shop share and get paid – The UK / USA affiliate stores are now being stocked with products that are available direct from the UK and USA, together with enhancements to the compensation plan. The soft-launch of this business happened in mid-August 2017. It's open to free customer and paid Brand Ambassadors, your choice. While it can't be classified as a passive income if you run it as a business, free VIP customers can enjoy cashback rewards making online purchases they would have made anyway. You can learn more about Global Shopping Rewards here.