31
Legitimate Business Opportunities
I have been writing about my own home business (Premier Cashback) for several weeks now – to get information about it here on my blog.
So in the interests of impartiality, it's time to look at some other legitimate home businesses that I can recommend with confidence because of either their longevity, and/or because I know the distributor promoting the MLM.
But first, for anyone who has stumbled onto the post outside my regular visitors, a quick reminder of why you would want to start a home business.
Start A Home Business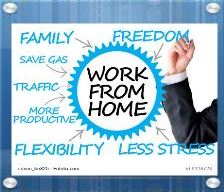 There are many reasons for wanting to start a home business:
More freedom and flexibility
Quit the daily commute
The chance to be paid what you're worth
Do what YOU want to do, not what a boss wants you to do
Build your own wealth, not someone else's
Work from home to care for a young, or elderly, family member
Redundancy or just can't find the right job
Whatever your reason, there are many ways to work from home, and I've covered some of them in earlier posts. But for today I want to focus in on network marketing (MLM).
I have written earlier about the pros and cons of network marketing, and there's still no doubt in my mind that – if you choose the opportunity that's right for your circumstances, and stick with it – MLM can be a very low risk way to start an extremely lucrative new career.
Take my long-time friend Roy Strong…. Roy was one of the earliest people I met in network marketing. I have known him for about 17 years now, going right back to the time when he ran his own extremely successful perfume business.
Then he turned to networking / MLM, still within the perfume industry, and has been spectacularly successful, building a huge team within the FM Group for almost 10 years. Please take note that Roy has consistently built his business in the perfume industry for 17+ years, including 10 years with the same company (FM Group) to achieve the success he deserves.  He didn't buy any "one-click-wonder" software – he grafted consistently and built a team!
I'm hoping I can catch Roy between overseas trips to add a comment on this blog about how success in his networking business has changed his life. He's now the most successful networker I know personally, yet Roy has never stopped being a real friend. About a week ago he rang me just for a chat and it was great to catch up on old times and mutual friends from those 17 years.
I'm a happy FM perfume and cosmetics customer, but I couldn't give the business the time it deserved for various reasons that were problems with "me", not the business.
So I'm happy to recommend the FM Group network marketing business to anyone ready to put in some time and effort; and you won't find a better sponsor than Roy, or one of his leaders. You can read more about the FM business below.
FM Group – Perfumes, Cosmetics and Household Products
FM Group has fabulous ranges of FM perfume, skin care, body care and spa products, as well as FM Cosmetics, FM For Home products and delicious FM Aurile coffee and tea too. There is no minimum order, just order whenever you wish. It is free to register too.
Based on the simple idea of high quality fragrances and cosmetics at affordable prices, FM Group has over 750,000 men and women around the world who wish to save money on their own purchases and earn money too by recommending our FM perfume, cosmetics and other products to family, friends, colleagues, in fact, everyone they know!
Check out Julita Habet and Roy Strong's website FMPerfumeGroup.co.uk here.
Other Legitimate Business Opportunities
Another long-term friend business and networking of mine is Tom Gibson. We chat regularly on the phone about business, dogs and the world in general. Tom is a great networker too and has promoted the Traffic Wave auto-responder for many years.
TrafficWave Autoresponder
As well as being an essential tool for any business, Traffic Wave has a very lucrative network-marketing style compensation plan attached. So Tom is building a networking business with the TrafficWave MLM, as well as using it in his Internet Marketing business.
This is a shrewd move because the auto-responder is one of the last tools any serious online marketer will give up.
TrafficWave was founded in the year 2000 to develop and manage AutoResponder technology for small and medium sized businesses and now has customers in over 140 different countries. Again note the longevity of this networking business.
You can take a free trial of TrafficWave HERE.
However, of late, Tom's attention has been caught by another network marketing business. He only joined it a few days ago, but it looks very exciting. (Tom's enthusiasm encouraged me to become a playing member!)
LottoSpring – Social Lotto Game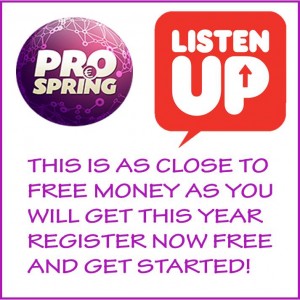 Lottery Players can enjoy being part of this fun business and have the chance to win Cash Prizes in the world's most winnable social lotto game. Use people power to beat the odds, and benefit from the company's social media marketing campaign to track and re-target potential players.
€ 33 Per month or free if you introduce 3 paying friends
Millions in prizes every month (jackpots insured)
8 entries per month for personal prizes
Up to 400 entries per month for Jackpot prizes
No product training necessary – everyone knows what a lottery is!
Click here for free information from Tom Gibson or register at > LottoSpring.
(Sorry, not available in USA, France. and just a few other countries.)
Premier Cashback
My own home business is Premier Cashback <<link best viewed on a mobile device.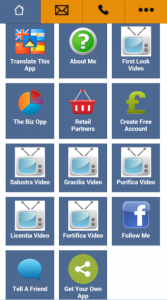 It is networking for the time and/or budget challenged!
World-wide business
One-time purchase (minimum £50+P&P) qualifies you for cashback from our retail partners
No monthly purchase commitment
No sales targets – keep any rank attained forever
Earnings for active and passive members (Disclaimer – passive members are relying on other people's efforts to earn them an income, which can take a long time BUT you will have the product you purchased. For faster results – build an active team.)
Unparalleled support available within our private Facebook group
Check out the information on my mobile site JoyHealey.net and register for a free account if you'd like me to add you to the Facebook group for more information.
Promoting Your MLM Business Here
Just because an MLM isn't in my list doesn't mean it's a scam. Far from it. There are so many legitimate business opportunities I couldn't begin to review and list them all.
So if you have a product based networking business, please feel free to comment, including your affiliate link, and tell us how long you've been involved and what success you have had. I'm not looking for affiliate marketing links, advertising or training type programs today – nothing against them, it's just that I want this post to focus on product based MLMs.
Please share this post on social media to celebrate the success of these long established legitimate businesses and my friends who have worked so consistently over the years.