Licentia – Joint and Bone Support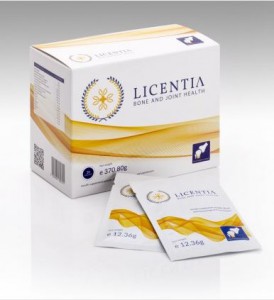 Licentia can help many types of people:
Sports Men/Women,
Arthritis sufferers,
People with general joint problems,
Those suffering wear and tear through aging.
Video On Licentia For Bone And Joint Health
Watch the short video below for more information about how this product can help with joint problems and promote bone health.

About Salustra The Company
Salustra is registered in Ireland and designs, formulates and develops unique, high quality, nutritional supplements that are specifically targeted to support and maintain the long-term health and well-being of your body.
The company has improved their products over 11 years by observing results in their clinic and the company already has many satisfied customers. Without this track-record, they would not have been welcomed under the Premier Cashback products umbrella.
Salustra Cashback Reward Program
Salustra is a retail partner of our parent company Premier Cashback, a shopping "club" with a rapidly expanding customer base world-wide. Because we have so many loyal customers we have negotiated a generous cashback program, based on worldwide sales, to reward loyal customers as the company expands.
Cashback is only available when you open a free account with our parent company Premier Cashback: Click HERE.
Unfortunately if you order without pre-registering above, we can't help you with cashback
Ready To Try Salustra Health Products With Premier Cashback?
There are two ways to purchase:
EITHER:
To receive loyalty points towards cashback rewards, register a Premier Cashback account, click HERE. This registers you with your own "shop", and you can purchase from that.
OR:
To purchase without Cashback Rewards:
Buy Licentia on an affiliate store, click here.
If you need help, or if you're a health professional interested in our products for your clients, please get in touch with me via my contact form or on Facebook.
Tell A Friend
Although there is a "Tell-a-friend" option with Premier Cashback / Salustra, we first aim for you to become a satisfied customer, buying a Salustra product, trying it out and see how you feel about everything.
For some people this will be all they ever do, only buying extra products when they need them.
Some people – particularly health professionals – are so impressed with the products they want to recommend them to family, friends or in their practice. If this is you, please get in touch with me via my contact form or on Facebook.
Health professionals will probably like to watch the video below.
The Full Health Products Video
This is a fairly long video, it's the full presentation by Colin Smith at his July 2015 UK tour. Apologies for the quality of the video in some places, but it is reproduced with permission.

Health professionals can either order in their own name and receive the products, or help customers open their own accounts (as above) and receive cashback. This may be the best option so that customers can make their own repeat purchases.