42
Looking Back On 2016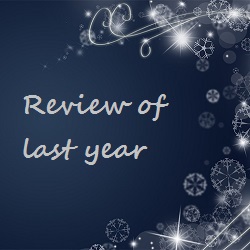 It's scary to be looking back on 2016 already!
But as we hurtle toward Christmas 2016, it's time for a little reflection on the outgoing year, before I hang up my blog until the New Year.
We're all even more busy than usual at this time of year, but looking backward as well as forward is part of being an entrepreneur- to learn from what went wrong and build on what went right.
There have been highs and there have been lows.
To be honest, there was a time in the early autumn when I felt like packing the whole thing in. Yet here I am – still standing 🙂
Highs And Lows Of 2016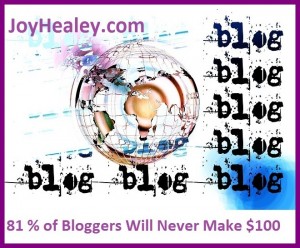 Shock horror – blogging "per se" doesn't bring in much actual cash for me, because there are people who are far more qualified to make an income developing blogs for others, or as blogging coaches.
I wish I had used a blog coach in my early days – I would have saved so much time that I wasted trying to "do it myself".
You won't go wrong when you contact Donna Merrill for blog coaching.
Click To Tweet
That experience will be one of the Highs of any year – as has every contact I've had with Donna been. Contact Donna here.
Another great blogger who helped me earn money blogging is Enstine Muki.
Enstine Muki helped me make money blogging in 2016.
Click To Tweet
Thanks to Enstine and Donna's advice I've done much better than the scary statistic on the image.
However, blogging alone hasn't been my best income generator.
My affiliate marketing and network marketing businesses have earned me much more.
Although I have included various posts with "how to tools and tips" the main purpose of my blog is to showcase online businesses / products and my progress with them.
Looking only at the business angle of my blog, the year splits into 4 phases.
Power Affiliate Club (PAC) – A High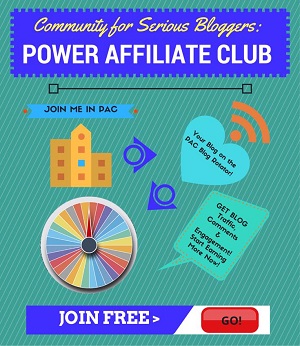 I am a member of a blogging community: Power Affiliate Club, known to its members as PAC.
Being a member of this blogging group is one way to reduce the chance of you being in the statistic above (that 81% of bloggers will never even make as much as $100).
Before I found PAC, blogging was a lonely existence. But within this online group of bloggers I have found so much help, support – AND… real friendship. You just feel (KNOW) that everyone cares about each other.
There's so much going on within the group to help train us and promote ourselves that I can't actually keep up with it all. Luckily they seem happy for me to drop in and out as I have time to participate.
It's open to anyone who has a blog or is planning to start one and it's been really lovely to see how some newcomers to blogging have blossomed over this last year.
If you're a blogger who has yet to join the blogging community PAC , do find out more on my affiliate link.
Power Affiliate Club for bloggers - one of the highs of my 2016
Click To Tweet
Premier Cashback – A High
I joined Premier Cashback about 18 months ago and it started well – especially when the Salustra products were introduced.
As an aside, I still use these daily, and after taking them for almost a year, I took an independent test that showed my metabolic age to be 15 years lower than my biological age. So quite aside from any financial reward, that's a big result.
The greatest high of PCB came in the spring of 2016 when Tony in my team introduced what looked like (exaggeration alert) the whole of America. It was a well-organised team who piled in 3 by 3 by 3 (etc) and they were buying products. Yay!
Then – oops – the team was so large they fell outside my earning capacity. LOL. But the structure of the plan is such that in time, as their success builds, I WILL see benefits.
My biggest mistake was thinking that people I introduced personally would realise that, although there's no compulsory auto-ship, purchases need to be made for commissions to be generated.
Although I am still receiving commissions slowly, returns were VERY slow for people not making purchases. I still use the products, but stopped promoting the business because people weren't seeing results fast enough. So they lost interest and moved on.
Announcement December 2016: Head office have recognised the need for people to see returns sooner rather than later, and restructured the compensation plan accordingly.
Premier Cashback remains one of the plans I'm glad I joined and although it's been a slower burn than I'd anticipated, I look forward to seeing the revised plan.
"High Ticket" Affiliate Promotions – For ME A Low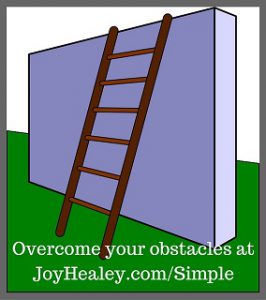 I still stand by the logic of WHY it's good to promote high ticket products, and some people are making good incomes from them. But so far they have not been successful for me.
Here's the whole catalogue of disasters:
At the start of the year I joined a high-ticket coaching program, that would be great for someone who is completely new to blogging. What I hadn't appreciated was that much of the focus was on creating your own marketing and it was taking me forever (as a part-timer) – but with no results. Some are getting excellent results, but I think they must have more time than me, or deeper pockets for advertising. In the end I got to the stage that I wouldn't have marketed it anyway because I feel that if it's too hard for me to do (being reasonably experienced) a beginner will struggle even more. Lesson: I am better suited to ready made marketing materials.
To access professionally produced, ready-made, marketing materials I joined a well-established program: Exitus Elite. No sooner had I joined it than there were TWO mega-revamps of everything about it. This took so long that I put everything on hold until they settled down. (Which they seem to have done, as of December 2016.)
So that I still had something similar to promote while Exitus revamped, I made the mistake of switching to e-Digital Wealth which was being launched about the time of Exitus' troubles. That one hit payment processor problems and the launch was badly delayed. Their support desk response is poor compared to Exitus support, so if I promote either of these two it will be Exitus. Their revamp has been worth waiting for.
I have tried both the approaches of "play safe with an established company" AND "get in quick to new launch". Both led to difficulties with company owners chopping and changing plans and payment methods to the extent that in the end I hardly knew what the products were and when the actual launch date would ever be…. Lesson: With affiliate marketing, the product owner calls the shots, not you.
However, for both of these two, and a third one I was mad enough to join, everyone and their dog was promoting the same products so "all" my contacts already joined. All except the ones who saw the writing on the wall! Lesson: promote products that people actually want to buy and use, not something that "everyone" is buying just so they can earn from the compensation plan.
Another mistake was trusting "rotators" and "advertising co-ops" to make sales for me (because I had totally lost faith in myself and the products). I didn't get ANY sales from rotators or ad-co-ops or buying in leads. Lesson: If it's to be, it's up to me!
Following leaders who moved from one product to another and expected me to buy into new products before I'd recovered the costs of previous purchases. In fairness they realised that the market was saturated so they had sound business reasons, but there comes a limit to the number of write-offs you can afford. Lesson: Don't throw good money after bad.
Although "high ticket" programs has not been a good experience overall, there has been a spin-off benefit.
Contacts I made within the groups, and my introducers, included some very good marketers who shared even more free training in a vain attempt to help stragglers like me. At the time it was all too late, for the reasons above. Also I had bought more training within the products than I could ever get through!
Peter Beckenham – A High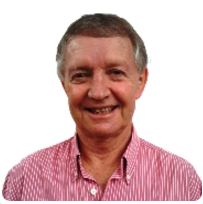 One of my best contacts of 2016 has been a real gentleman, who has turned into a true online friend, Peter Beckenham – the village marketer.
An inspiration to any online marketer, because sometimes his Internet connection is so bad he's often unable to connect for hours and days at a time.
I was in the same programs as Peter, NOT introduced by him, so he had nothing to gain by helping me. In fact he might have cost himself sales.
But that didn't stop him offering advice, support and even material to help me.
Peter has had success in a couple of the programs I failed with, and he shared his knowledge to try and help me. Despite his kind help I had just lost faith in the programs, so decided to move on.
Peter Beckenham - kindest and most hardworking blogger I met in 2016
Click To Tweet
Peter also works with Kim Willis, another great contact of 2016.
Kim Willis – A High
Affiliate marketer and blogger Kim Willis tried to rescue me from my "High Ticket" abyss when I took his offer of a free consultation.
Although Kim promotes a completely different high ticket product to the ones I was involved in, to his everlasting credit, he gave me good advice without putting me under ANY pressure to move over to his high-ticket product.
However, I did purchase one of his own training systems.
Kim uses a method that – initially – I was reluctant to try. Then I swallowed my pride, thought to myself "He's a six-figure earner, I'm not. I'd be an idiot to have bought his training and not at least give it a try."
So I did, and hallelujah the results (with my new business, TPS) have been spectacular.
I'm not an affiliate for Kim or any of his high ticket products so contact him direct here if you're interested in his methods. It's my only way of thanking him for what he taught me. He has some excellent free training available as well as paid.
Meet Kim Willis: ethical marketer who taught me most about social media marketing in 2016
Click To Tweet
Because of the logic behind high ticket promotions, I won't say "never again" – especially now that Exitus Elite looks better than ever before. I had previously been considering a couple of completely different high ticket options, but suddenly TPS exploded into my life. Since then, all my time has been taken up with…..
The Perfect Solution – Ends 2016 On A High
Just 6 weeks ago I joined TPS (The Perfect Solution) because I was intrigued by the idea of earning money from my own free ecommerce store with products.
Also, at that time. I was so disappointed with my High Ticket experiences that I felt I didn't have a business I could ethically promote, so that "ordinary people" could see success with it.
With TPS, I don't have to ask people to spend anything they wouldn't normally spend. Just to look at shopping, saving and earning from their own free online store.
TPS is an 18m old company (400,000+ members) and ordinary people in China and the USA are already getting great results with sales / purchases from their eCommerce stores.
It's coming to the UK in 2017, also Canada, India, Malaysia and Singapore. Let me know if you're in any of these countries and would like to look at TPS. I'm now trying to position people in teams geographically so they can share their local knowledge. (I have a great team already building in Singapore.)
Recent achievements with TPS:
My personal team is building fast – especially in the UK, Singapore, and I have a few USA team members now
I'm trying to place new recruits with proven hard-workers at least in the same country
In the company forced matrix I am earning from the sales and purchases of almost 1100 TPS members I have never met. Most of them are in China, and over 70% of them have upgraded from their free stores.
Once I understood the potential I also upgraded from my free store to access more of the 85% commission pot available. (Free store owners can still earn – upgrading is entirely optional, yet 70% consider it worth their while…..)
Probably the most unexpected outcome of all is that my upline got me speaking on THREE webinars as a leader. I couldn't have done that unless I could sincerely say that this is a business where the average person can succeed, not just the heavy hitters.
I wrote about TPS very recently so don't propose to repeat it. You can read my most recent post reviewing "The Perfect Solution" here.
2017 best online business tip: 18m old company: 400k+ members. Is YOUR country next?
Click To Tweet
Looking Back On 2016 – Your Turn
Please share the highs and lows of YOUR 2016 in the comments. I look forward to reading what you found, looking back on 2016.