18
New Opportunities With Lifelong Learning
A couple of weeks ago I wrote about the new opportunities available to us when we link Lifelong Learning and Internet Marketing.
I was relating this to how everyone – from baby-boomers like me, to students just starting their working lives – needs to be prepared for life-long learning. These new opportunities can be needed at every stage of life:
From extra cash as a student
To cash-strapped families
For people needing to supplement poor pension provisions
New Opportunities In Employment
When I started work, none of the jobs below existed, or were even dreamed of.  No doubt in 30 years time there will be a whole new batch of jobs that I can't even imagine here.
For students at uni there's a real danger that they are learning a skill that will become redundant within their working life.
Even IT Has Changed Massively
Some of the older generation may think of IT (Information Technology) as a very new industry. But even that has changed massively.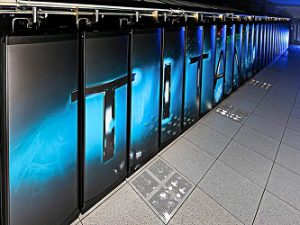 Originally I trained as a computer programmer when I left school. The languages I learned first off are largely unheard of now, outside of an IT museum.
And I wonder what happened to the punched card operators who transferred to punched cards the programs that I painstakingly wrote out, in pencil, onto "coding sheets".
Those punched cards were then sent to an air-conditioned vault where a walk-in sized computer was tended alternately by day and night shift operators.
The stack of cards was "compiled" overnight, and a full day's work could be wasted by one mis-punched hole.
Those of us who curried favor with the computer operators might be lucky enough to have our mistake repaired and manage a second compilation the same night. A beer down the "Gardeners Arms" on a Friday lunchtime was the usual recommendation.
At the time punched cards and overnight test runs seemed so normal.
We would never have imagined that within just a few years we would be typing our programs directly into a desk-top computer and having several "compilations" per hour – until we perfected the program, often the same day, instead of within a couple of weeks if we worked hard.
Although computer programmers existed 30 years ago – in a very different form – many jobs as we know of them today were never even dreamed of 30 years ago.
15 Jobs That Didn't Exist 30 Years Ago
This infographic was created by Colonial Life. Colonial Life provides voluntary benefits that help protect America's workers.
Updating Skills
So my own career in IT has been one of massive change over the years. And if I had tried to stay writing my programs onto paper coding sheets, I wouldn't have the amount of work I still have today.
I had to learn new skills and adapt to the changing world. As have most people of my age. Consider the lost skills leading to the daily printed newspaper 20 or 30 years ago. You can probably think of many more skills that are now redundant – or rather, massively changed.
Some of the above salaries – per job – may make the average Internet Marketer drool. Yet as solopreneurs we must have at least a passing knowledge of many of them in our business (or be prepared to buy the skills in).
Skills An Internet Marketer Must Master
Let's just pick a few of the above skills you will need to take your business online:
SEO Specialist
Web Analyst
Blogger
Social Media Manager
Information Security Analyst
User Experience Designer
If you add together the salaries indicated in the infographic, or think of hiring a freelance to do them, that's a lot of money and a lot of skills! But that's what the small-time Internet Marketer is up against.
The infographic doesn't even mention jobs such as "Email List Manager" or "Copywriter" (the latter did of course exist 30 years ago, and is a very highly prized skill).
With costs like those, no wonder we tend to DIY (and often make a botch of it) instead of hiring experts.
But is that the only way?
New Opportunities For Home Based Business
Recently I have been discussing why high-ticket products are the only way forward to running a viable online business. However, often people wanting to "make money online" can't afford high-ticket entry prices.
Also, like me, they probably don't have the time or inclination to become full-time marketers. They wanted a part-time business!
So I spent considerable time looking at alternatives to find a ready made, professional sales funnel of the quality needed in modern Internet Marketing.
My stipulation was that it doesn't need you to spend a long time putting it together but presents a low cost entry into high-ticket sales products.
Easing Into Selling Top-Tier Programs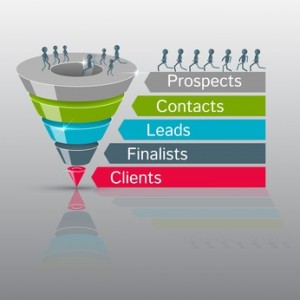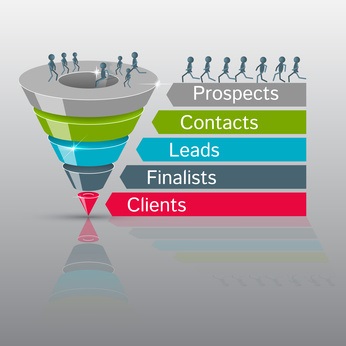 Here, for people who want to start a part-time online business, is a low cost entry funnel that really IS done-for-you and lets you earn as you learn.
RyanUniversity will take you – and your prospects – by the hand and lead you through staged programs to make your way up to higher ticket products, which generate higher commissions.
The process is designed so that Ryan's webinars will help closing your sales for you and generating commissions worth mentioning instead of the small amounts so many people settle for with no back-end in place.
The purpose of the program is to ease people, via a $50 training program, into purchasing a product such as Easy1Up and and beyond that to a $1,000 level program, Exitus Elite.
Introducing prospects to higher tickets via the "University" is open to people who are already members of Easy1Up and / or Exitus Elite. You just plug in your existing IDs.
Ryan's starter program ($50) is what he calls the "Comma product" designed to get people to their first thousand dollars online. It's only available through this program.
Warning – while the entry price of $50 is low, Ryan doesn't mince his words about people who expect to "get rich" with a "free" online business. It ain't gonna happen.
Over To You
As always I'm interested to hear your thoughts about the new opportunities presented to us over the last 30 years – either in employment, or – more excitingly – to start your own online business. Please comment and share.