28
Overcoming Fear Of Rejection
Are You Afraid Of Rejection?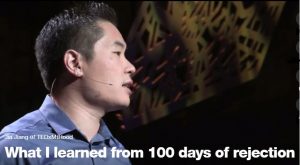 This TED Talk by Jia Jiang brings us a humorous look at overcoming fear of rejection that holds back so many of us in all areas of life.
From school days…. right until you decide to let go!
At school were you always the last one to be picked for the sports team at school?  I was. (And there wasn't a Maths or English or Latin team where I could have shone instead!)
At work did you get passed over for promotions merely because you were afraid to put yourself forward?
When you started an online business, were you afraid to ask for the order / sign-up?
Overcoming Your Fear Of Rejection – TED Video
If you can relate to any of the above scenarios, watch the Ted Talk video below and learn how this engaging young man overcame his fear of rejection, and how you can too.
Jia Jiang adventures boldly into a territory so many of us fear: rejection. By seeking out rejection for 100 days — from asking a stranger to borrow $100 to requesting a "burger refill" at a restaurant — Jiang desensitized himself to the pain and shame that rejection often brings and, in the process, discovered that simply asking for what you want can open up possibilities where you expect to find dead ends. Jia Jiang's journey through rejection revealed a world hidden in plain sight, where people are much kinder than we imagine. Source: TED Talks
Jia Jiang described how he overcame the fear of rejection, but that's just one type of fear. Many people need to overcome other types of fear.
Here are some more general tips….
Tips For Overcoming Fear
Do the thing you fear the most, and the death of fear is certain - Mark Twain.
Click To Tweet
Don't let your fear of what could happen make nothing happen!
Click To Tweet
Attitude is a little thing that makes a big difference - Winston Churchill
Click To Tweet
Thinking will not overcome fear, but action will. W Clement Stone
Click To Tweet
If you really want to do something you'll find a way. If you don't you'll find an excuse. Jim Rohn
Click To Tweet
It's OKAY to be scared. It means you're about to do something really, really brave. Mandy Hale
Click To Tweet
Avoiding danger is no safer in the long run than exposure. The fearful are caught as often as the bold. Helen Keller
Click To Tweet
More quotes about overcoming fear
Overcoming Fear In Practice
Just yesterday one of my newer team members (William) introduced his first Brand Ambassador – and he was, quite rightly, excited and pleased with himself.
Normally when this happens our team leader will get on a Zoom call with the new member and their sponsor to welcome them on board – a kind of "Get to know you" call.  We call it our On-boarding call, and the aim is for it to happen within the first 48 hours of a new member joining.
However, this weekend, our team leader has gone over to Las Vegas for the GSR launch party and he's such a hard worker for the rest of the time, I was loath to interrupt his well-earned partying.
So I decided to do the call by myself, to get the new recruit up to speed before the full launch this weekend, and in the 48hr window after joining when he's at his most enthusiastic.
I was somewhat out of my comfort zone – and if William had said "Let's have the call next week" I'd have jumped at the chance to delay and pass the job to our team leader.
But he said "I'm free tomorrow evening". So I took a deep breath and scheduled the call.
My First On-Boarding Call
Long story short…. the afternoon before, I spent some useful time preparing notes and Getting Started tips, and did the call.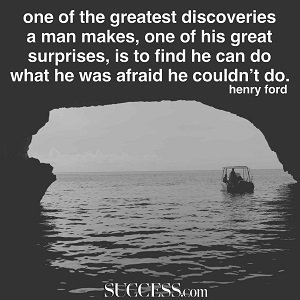 Neither attendee asked questions I couldn't answer, and I used my obvious nerves to reassure them that if anyone as nervous as I am could do this, so could they….. because we have a ton of professionally produced videos and presentations and all that Brand Ambassadors have to do is put the correct information in front of customers and let them make up their own mind.
The only scary moment was when they suddenly switched the video camera on, so I sort of had to as well!
Regular readers know what a challenge that is for me. But I had to smile to note that ALL of us nervously ran our fingers through our untidy hair!
How Did It Go?
It went fine.
Was it as professional as the team leader would have done it? No!
Looking back there were points I forgot to make, but I'll know for another time – and it's also prompted me to produce a "Getting Started" document that will be useful for me and for others in my team.
After the call I even got a message from my team member thanking me for my support with his new recruit.
So that's another hurdle overcome.
What Are Your Tips For Overcoming Fear Of Rejection?
Have you got a story to share about overcoming fear of rejection, or any other type of fear? How did it work out for you?