4
Pre-sales Support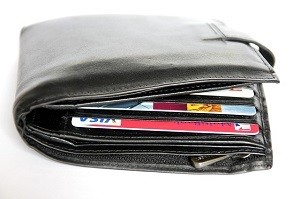 Regular readers of this blog may notice I've changed the theme. Not exactly a mainstream job but there were a few things that were irritating me on the previous one that I couldn't resolve, so being me, I had to sort them out.
I'm not completely rambling here – there is a business lesson to follow on!
The sad thing was that I rather liked the existing theme, to the extent that I was considering upgrading from the free version to the paid version if it that would fix the problems.
So there I was – wallet at the ready – I contacted the authors, well before Christmas, to ask about the features of the upgrade.
No reply.
So my thought is that if that's their pre-sales support, what would they be like when they've got my money? And of course, as you can see – I chose a different theme instead.
Update June 2016 – I eventually upgraded my blog to use one of the Thrive Themes which you now see me using, although this post, being an old one, doesn't use most of the features. Needless to say, Thrive passed the support test and have a dedicated forum where help is readily available.
Another example of poor pre-sales support
In an offline business, at an art exhibition, I once saw a beautiful oil painting I liked and took the author's business card to contact her so that I could ask to see more of her work and check out pricing information. Being an "on-line" type of person I emailed her.
Again no reply, and because I was busy at the time I never followed-up either. So she probably lost a sale by not checking her email. Of course I could have rung her, but if she bothered to put an email address on her business card, she should have been checking it.
This is yet another reason to automate your business and send regular newsletters to prospects and customers with an auto-responder. I'd happily have given this lady my email address in return for a preview of her new work. What a great email newsletter that would make now it's so easy to include images into emails.
Moral of the story – think carefully if your pre-sales support is letting you down.