20
Premier Cashback Testimonials
Do The Salustra Products Work?
Recently I was contacted by someone looking for Premier Cashback testimonials as he was interested in trying Salustra (their flag-ship product) but unwilling to promote the "cashback loyalty rewards" side of the business until he had tried, and found benefit, from the products.
That's an attitude I support 100%, because – regardless of the industry – no-one wants to put time and effort into building a business round rubbish products. The aim of every business is to make sales to satisfied customers who will want to make purchases over and over again.
So I'm very happy that this gentleman wants to try the product as a customer and come back when he's done his due diligence. Of course the interesting twist with the Premier Cashback plan is that although this customer won't be promoting the business – and may still decide not to for whatever reason – he will be "in the system". Because he has contributed to the company's global sales, he will be qualified to earn customer loyalty cashback in time from his one-off purchase.
UPDATE March 2016: My customer came back to me and said he was delighted with the effects on his health, wanted to re-order, and is now happy to recommend the products to his family and friends.
For passive customers there is no timescale guarantee of when you will receive the cashback because no one can predict the future sales of the company. However, they'll have received the product purchased, and if they had bought a similar product elsewhere there would have been no cashback reward for being a passive customer. Active customers are those who decide to promote Premier Cashback as a business, which is entirely optional.
That's the background to the main purpose of this post, as it triggered in my mind the need to start collecting and recording Premier Cashback testimonials.
Here's the best of my collection so far, with thanks to Barry for allowing me to use it on my blog, as Barry isn't one of my personally sponsored members.
The two sides to Barry – businessman and sportsman – perfectly demonstrate the great combination of Premier Cashback and its retail partner Salustra.
Over to Barry…..
Premier Cashback Testimonials – Salustra Products – By Barry Light
Having previously bought products through the Premier Cashback club umbrella I was very interested when I discovered the company had launched a new health supplements range; 'Salustra' – a combination of Health, Nutrition and well-being Supplements.
As a 63 year old type 2 diabetic marathon runner aiming to complete 100 marathons in the next few years, I was keen to give these products a try. I was particularly interested in two of the main ingredients of Salustra and wondered if they would work for me and improve my level of fitness.
1. L-Arginine which is a Nitric Oxide producer and high-potency antioxidant that has the power to reverse the build-up of cholesterol in the arteries whilst delivering more oxygen throughout the body
2. Alpha-Lipoic Acid which is used for diabetes and nerve-related symptoms.
I started taking Salustra at the end of June and have found that it boosts my energy levels and speeds up recovery after hard training sessions – I'm able to train harder and longer than I have done for the last 20 years. I've also found that I'm able to control my diabetes better and – as recent checkups have confirmed – my blood glucose levels, cholesterol and blood pressure have all significantly reduced.
I then started taking other products in the range: Gracilia, which acts as an appetite suppressant and Purifica to support and aid digestion. All three products are designed to work in harmony with the body and each other and I'm delighted to say that I've had no negative side effects whatsoever and on the contrary feel younger, fitter and have a much better quality of life.
I highly recommend the Salustra range of products for anyone looking to improve their fitness levels or just all-round well-being. I say 'Get Healthy with Salustra and Wealthy with Premier Cashback'.
Please check out my Facebook page for more information and to follow my marathon progress: https://www.facebook.com/barrylightrunningonsalustra
Can Barry Build a Business From This?
Do you think Barry is going to continue buying and taking Salustra products?
Do you think his friends might start asking him how he manages to achieve such results in his running?
Do you think that other diabetes sufferers he knows might ask how he manages to control his blood sugar now?
Do you think all this might help him build his business by word-of-mouth?
Too right! That really sums up what so perfect about the Premier Cashback business.
Incidentally, when I promote Barry, and other team members' successes, it just helps to bring more sales into the world-wide pool of Premier Cashback sales, and the bigger the global sales grow, the faster the cashback rewards will come to ALL customers, not just those in my own team.
I hope you enjoyed reading about Barry. The second picture was taken at the end of the North Dorset Marathon one of Barry's "60in60in60" – run 60 marathons in 60 weeks at the age of 60. Wow…. I am humbled!
Premier Cashback Testimonials – Business – By Barry Light
I was invited by a very good friend to take a look at the Premier Cashback business opportunity in May 2015.
As an internet marketer I'm always interested in ways of making money online and as the meeting was in my home town of Bournemouth, as the Americans say, it really was a no-brainer.
I was immediately impressed with the professionalism of the host at the event – ex premier league footballer Brian Stock – and other members of the leadership team. I was amazed to hear that the company actually launched in 2008 and emerged out of the three fastest growing phenomena in the last decade
Customer Loyalty Points
Cash Back
Refer a Friend
Com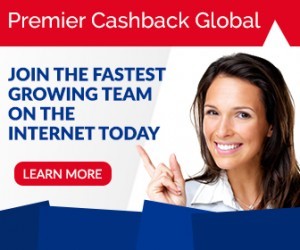 bining these three elements, with Premier Cashback's own unique marketing concept, has resulted in cashback rewards over and over again, completely financed by genuine product sales. It's fully explained in the compensation plan how this is financed, or I wouldn't have considered it.
The company has never once missed a payment to its active or passive members in the last 7 years.
It has a 100% sustainable, transparent and proven pay-plan structure and unlike any other Home Based Business has a 100% membership retention rate.
Watch a short video and open a free customer account here to learn more.