16
Quarter Of The Year Gone – End of Financial Year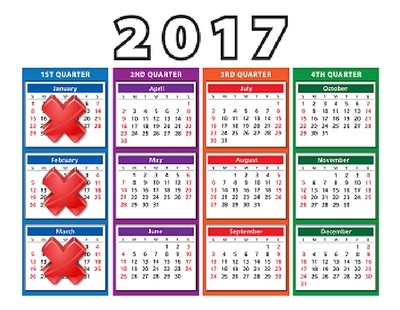 A quarter of the year gone already! How on earth did that happen so quickly?
Well, to be honest, most of it has by-passed me in a haze of misery worrying about my Dad's current ill-health. (My sister, with him at the moment, tells me he's "on the mend". I'll be visiting soon to make my own assessment.)
However, with the UK tax year end being on 5th April (how bizarre can you get?), it's the time of year when I "do my business accounts", and that's a good time to look back over the previous financial year (April 2016 to March 2017). It's also a great opportunity to make plans for the rest of the calendar year.
End Of Financial Year
As often happens, when I do my mini-reviews, I can see better news than I had expected. That's not to say it was all good news… far from it.
The spreadsheet does not lie, but it certainly screams out the truth of what went wrong.
The big mistake of the whole year was my venture into marketing high-ticket programs. I wasted a lot of time; and the spreadsheet shows that I wasted a lot of money too. Without that I would have been well up on the previous year.
So what went wrong?
Marketing High Ticket Programs
Logically, high-ticket programs make complete sense. However, marketing high-ticket programs needs far better marketing skills than I have! The time factor was my biggest problem.
The program I joined was presented to me as a way to earn a part-time income by spending MONEY (which I had) instead of spending TIME (which I was already short of). Readers who follow my blog may remember that I have several offline businesses that already generate me a decent income – but my goal was to find a part-time online business to build a retirement income (should I ever get round to retiring!)
Being stubborn, it took me several months to admit to myself that I was spending longer on the "part-time" online business (and generating pitiful returns) than I was on my offline businesses, that were easily paying my bills and subsidising the wretched high-ticket venture.
High Ticket Promotions Over!
Well – they are for ME. But let me say right away that some very ethical marketers are extremely successful with these programs – because they have put in the time and effort to promote them correctly. By building, and nurturing, a loyal following.
I just didn't have the time. From chatting with most online marketers I am connected to, I suspect the majority are trying to build part-time businesses alongside already crippling schedules…
Single parents who want to work from home to spend time with their children – or because they can't afford high child-care costs
Carers – looking after elderly parents or partners with long-term health problems
People still in full-time employment, with a strong desire to escape the rat-race, or make up for poor pension provisions, but unable to afford to commit full-time to earning an extra income
The list goes on….
Coming into the last quarter of 2016 I decided I couldn't in all conscience promote a business model that I had found so difficult to run myself.
Happily I had earlier been introduced to ecommerce stores. So I moved into 2017 with a fresh start. And more time to "smell the roses", which was really the point of the whole retirement planning exercise.
OK – they're tulips…. but you get the idea 🙂
Starting The New UK Financial Year
There's a much more promising trend when I extract from the past year (2016-2017) just the first quarter of 2017.
My income is already almost half of what it was over the whole of the financial year.
More importantly, expenses are WAY down – even though they include most of the startup costs of my ecommerce business.
This means that the first quarter of the 2017 presents a far healthier picture than the whole of the last financial year.
A side benefit is that I've spent far less time on my online business and this blog, which has given me the time to help my Dad with his business and spend more time visiting him. I've even enjoyed reading some books, watching TV and generally relaxing, like I haven't done for YEARS!
Here's how it happened…..
Quarter Of The Year Gone
After the disastrous high-ticket program venture, two online businesses have stood the test of time and showed a good return over the first quarter of the year 2017.
Premier CashBack – OK, the "passive income" side of the business has been WAY slower than I had hoped, and the company doesn't help itself by lack of communication with its members. But despite this, commissions have come in steadily over the year and in March 2017 I was able to withdraw a very welcome lump sum that went some way to plugging the "high-ticket business" hole. I'm not actively promoting PCB at the moment, but the changes we are seeing look good, (an ecommerce store) and there's word that new suppliers will be coming on board soon.
eCommerce  – Rather than risk any initial outlay I started with a free ecommerce store and used commissions earned from November 2016 – February 2017 to purchase the highest level of eCommerce store available. (Upgrade completely optional, but optimises the compensation plan). It was a one-off cost, so with that behind me, in March 2017 I withdrew my first ecommerce commissions. $300 isn't a massive return … BUT having financed the start-up largely from earnings, the future looks rosy. That's in a country not yet open (UK). Those in the "open countries" have a much easier ride.
Where Now?
With a quarter of the year gone it doesn't take a rocket scientist to figure out where I'm heading for the rest of 2017.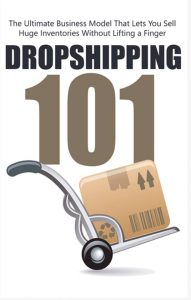 There are other ways to make money with ecommerce – notably the free drop-shipping training. I haven't yet explored that, but some in my team are already very enthusiastic about it.
So with a great team already in place and plenty of free support in our Facebook group, I plan to take a more relaxed approach to the rest of the year, concentrating on family, and "me" time.
I hope you can do the same? Please share in the comments how your first quarter of the year has gone.
If you'd like to learn more about my ecommerce store, please contact me.