6
Rejecting Guest Articles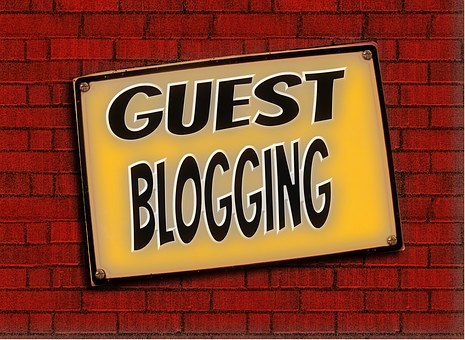 As will be obvious to regular readers, I have been using more guest articles recently because of an increase in offline work and my attempt to relocate from London to Norwich (work in progress!).
So I've been very lucky to have had an influx of articles from guest authors that's kept me with a publishing schedule full for a good few weeks and saved me a lot of time wondering what to write.
To simplify matters I have come up with a list of guest article requirements, to save me having to make the same reply to aspiring authors.
Just as importantly, I have recently clarified what are triggers for rejecting guest articles.
Guest Article Requirements
I ask for original articles plus copyright free images (or permission to "lift" from the author's blog)
They should be accompanied by an author's bio and a headshot (or company description and logo)
Most of all, I look for interesting content that I think my readers will enjoy and find valuable. Quality is better than quantity… but
Articles should be at least 900 words long
Or should they?
I ask that guest articles should be a minimum of 900 words, or longer, thinking that longer articles are preferable to Google.  However a recent event (detailed below) took me by surprise and started me researching the optimum length of blog posts.
Recent Guest Post Request
Mr X, the owner of product Y, asked me to review his product on my blog. The honest truth is that, much as I enjoy reviewing products, with "life" as it is now, I just can't allocate sufficient time to test a product that I don't already use and write a comprehensive review.
I explained that to Mr X but offered him the option of writing an article about his product and paying me to publish it. His product cost $99 a month, so if he made even one sale (clearly the purpose of requesting the review) that could be worth over $1000 a year – assuming the product was high enough quality to retain a client for a year.
Originally he said he couldn't pay – then he came back and said he could pay $100 and would send the article "soon" so I told him I had allocated a slot for him.
The planned publication date came and went, with no article, so I rushed another scheduled article out instead.
Finally the "article" arrived, followed just a few days later, by the author chasing me to publish it!
I reminded my budding author that…..
Lack of planning on your part, does not constitute an emergency on my part!
Click To Tweet
So, quite apart from the missed deadline, and the cheek of hustling me, what was the article like?
Rejecting Guest Articles
Well – it was effectively a 305 word advert, probably just copy/pasted from the product website.
I protested that the original arrangement had been that he would supply 900 words and images. To which he replied something along the line of "Copy more from the website".
For a few minutes, I will admit, I was tempted to just publish it and take the money. Then, Ryan Biddulph (of Blogging From Paradise) sent me his most recent article for my blog – about tips to get a guest article published. You can read it here.
Receiving a high quality guest post from Ryan left me feeling more than a little ashamed that I'd even considered accepting a 305 word advert as a paid post.
I commented as much to Ryan, saying:
"I was tempted to publish and take the money but my pride says 'Reject the article / advert' and stick with quality. I can live without the $$$ 
"
Here's what Ryan said:
"Yes Joy; I see it as even being beyond pride, but clarity on the value of your blog. Plus posture in that you only accept aligned posts, with no thought to money. 305 words is kinda thin too LOL."
So – I sent Mr X and product Y packing!
How Long Should A Guest Article Be?
Nevertheless, I did a bit of research to find out if I was being unreasonable asking for 900 words. It seems not!
Credit goes to the CoSchedule blog for the information below.
The post below reveals that the top 10 most shared blog posts were an average of 4066 words long, and the top two most shared posts were over 5,000 words long.
BUT….
A specific length doesn't necessarily mean more social shares. Take a look at our 5th most shared blog post. It's only 299 words long.
So… quality can outrank quantity – for social sharing anyway.
How Long Should a Blog Post Be to Get the Most Traffic and Shares?
It really is a fascinating article with lots to learn, including the fact that in 2017 the average blog word-count was 1142, and the scary fact that if you want your post to rank in Google, it should be at least 2500 words.
So…. back to the main topics of when to reject guest author posts and what is a reasonable article length to request.
Conclusion On Guest Author Posts
Although I probably won't ask potential guest authors to provide me with 2,500 words (as discussed above) I shall no longer feel embarrassed to be asking for 900 words minimum.
Certainly I have no regrets whatsoever about rejecting Mr X's "advert".
Please share your own thoughts about times when you decided to reject guest author posts.