2
Shapewear In a Box – TPS Weight Management Product Lovidia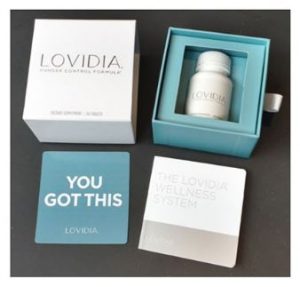 This week I am writing about TPS's weight management product Lovidia, continuing my series of posts about how people are making sales with TPS (The Perfect Solution).
Business In A Box
For anyone looking to start an online business in the weight control marketplace, Lovidia from TPS really IS The Perfect Solution.
One of our upgrade kits is the weight management product Lovidia, exclusively available from TPS in the free stores you can enrol for.
Although you can buy / sell Lovidia as a free affiliate, you will earn a higher sales commission after your first purchase, by upgrading your store to at least a "Bronze Store" (one-off $250, plus $5 hosting fee after 90 days).
NOTE – this $250 is not just a fee – it will give you your first two months supply of Lovidia, that you can either use for yourself, or sell on to clients.
You will also unlock access to hundreds of thousands of other Super Affiliates that you can buy / sell / profit on. These include partners such as WalMart, Alibaba and even Microsoft.
Lovidia Information
So first let's look at why you would choose Lovidia as the weight management product on which to base your business.
Important features are:
Quality of marketing materials
Product: high demand and high quality
The video advert below is supplied by the company to help you promote your weightloss business.
How Does Lovidia Weight Management Product Work?
According to Dr Mark Hyman, Medical Director of Cleveland Clinic's Center for Functional Medicine, and New York Times best-selling author, "The number 1 reason that diets fail is that we try to use willpower instead of science to control our appetite".
In his article "5 reasons most diets fail and how to succeed", Dr Hyman states that "The key to losing weight is to automatically reduce your appetite, not by white-knuckling it and starving yourself, but by fixing out-of-whack hormones and brain chemistry that drive hunger and over-eating.
Being honest… do I really eat because I'm hungry? No… it's for a dozen other reasons, but GENUINE hunger isn't one of them because I'm lucky enough to have more than enough food on tap. And – YES – I do know the principles of healthy eating and weight-loss, but somehow logic flies out of the window on occasions, particularly late at night.
What Is Lovidia?
Lovidia is a patented hunger control dietary supplement, using a slow-release delivery system.
It is vegan, gluten-free, non-caloric and non-GMO. It contains no dairy, wheat, soy, eggs, fish, shellfish, peanuts, tree nuts, sulfites, stimulants or artificial sweetener.
Lovidia is NOT a meal replacement, metabolic stimulator, or fat-blocker.
Clinically tested in humans for safety and effectiveness, LOVIDIA has been found to be effective free of any diet or exercise changes, while also being an ideal fit for those on reduced calorie diets.
Active ingredients: Stevia leaf extract (Reb A), l-glutamine, l-leucine, lysine, hydrochloride, pomegranate fruit extract.
Lovidia Facts
Supports healthy production of satiety hormones
Helps support hunger control without calories, stimulants or fiber-related discomfort
It is vegan, gluten-free, non-caloric and non-GMO
Generally Recognised As Safe (GRAS) ingredients
Made in the USA
US and International Patents
Includes mobile app for 24/7 support
Developed By Ambra BioScience
After six years and more than $20 million in development, Ambra BioScience has created an IP portfolio based on the delivery of sweet, bitter, and umami ingredients (tastants) beyond the stomach in time-released fashion.
Lovidia, developed by Ambra BioScience (all trademarks acknowledged), is a tableted dietary supplement that activates the L-cell taste receptors in the lower gut. To arrive at the commercial formulation, Ambra tested various tastants on more than 1,000 clinical study participants.
A confirmatory, randomized, placebo-controlled clinical study involving 220 test subjects from 23 states verified that the commercial formulation is effective (p=0.02) for hunger control
No need to remember all that – here's our "information" video":
Taste Technology Takes The Mindset Out of Eating
Just as your tongue has taste receptors, so does your intestinal tract (gut). While the taste sensors on your tongue tell you "what" you are eating, the taste sensors in your gut tell you "when you have had enough".
Once these taste receptors "sense" sweet, bitter and umami, they send "fullness" messages to the brain to switch off your hunger signal.
The makers of Lovidia have created a safe and effective delivery system that targets the area in the gut where taste receptor density is greatest, and gradually releases GRAS ingredients that support the production of satiety and glucose regulating hormones (GLP-1 and PYY).
It's time to trust your gut instinct again!
Lovidia History And Studies
 How To Take Lovidia
Take a tablet of LOVIDIA one to two hours before the time you most often experience hunger cravings.
If you wish, you can take LOVIDIA with breakfast for hunger control throughout the day.
Weight Management Support
To help assure your success, not just with Lovidia, but with your entire weight management program, the Lovidia mobile weight control app is available for free download on iPhone and Android devices.
It offers reminders, weight trackers, health tips and more….
How To Know If Lovidia Is Working
You will know Lovidia is working when you experience one or more of the following:
Eating less than usual and still feeling satisfied
Going longer between meals without feeling hungry
Feeling full faster when eating, or feeling over-full with a normal sized meal
Avoiding unhealthy late night snacks (That's MY biggest downfall)
Not feeling the need to snack between meal
Fewer cravings for certain foods
As with many dietary supplements, I must point out to you that the above statements have not been evaluated by the Food and Drug Administration. The product is not intended to diagnose, treat, cure or prevent any disease.
Commission Selling Lovidia Business In A Box
Buying product is NOT the same process as opening a free store. Contact me to ask how to purchase an upgrade kit.
From April 1st 2017 the following commissions (on thousands of product ranges as well as Lovidia) apply:
All stores – free or upgraded
20% – on purchases and /or sales from your own store (purchases made directly by your customer, or by you)
Commissions on purchases by other people, on your store, vary according to the level of TPS "store" you choose:
Free Store
5% – 1st Generation Sales Overrides (i.e. if your customer recommends someone to buy Lovidia)
Bronze Store (One-off $250 product purchase plus $5 per month after 90 days)
10% – 1st Generation Sales Overrides
5% – 2nd Generation Sales Overrides
Silver Store (One-off $500 product purchase plus $10 per month after 90 days)
12% – 1st Generation Sales Overrides
7% – 2nd Generation Sales Overrides
Gold Store (One-off $1000 product purchase plus $20 per month after 90 days)
15% – 1st Generation Sales Overrides
10% – 2nd Generation Sales Overrides
Diamond Store (One-off $1500 product purchase plus $30 per month after 90 days)
20% – 1st Generation Sales Overrides
12% – 2nd Generation Sales Overrides
Notes On Upgrading
All upgrades deliver product kits to the value of the store upgrade selected.
We recommend you start with a Bronze store, which will give you a two month supply of Lovidia to start your business (or try the product yourself).
The Bronze upgrade will unlock second level commissions for you and certain extra payments 
from the compensation plan.
Silver / gold / diamond upgrades open higher percentages of profits and even more ways to earn in the compensation plan. So they are for when you decide to take your business more seriously.
When you upgrade from Bronze to a higher level, you only buy products to the value of the difference. So for instance upgrading from a Bronze ($250) to a Gold ($1,000) only needs a product kit purchase to the value of $750.
You can take your product kits in Lovidia, or as other products from the store upgrade kits to extend your range.
I upgraded to Diamond, because that way I can earn 20% commission for the same amount of work.
BONUS: All stores allow you to earn commission (at the relevant percentage) on a huge range of other products. So you can earn profits when you shop on your own store for products would otherwise buy elsewhere.
Click here to learn more about becoming a store owner with TPS (The Perfect Solution). Once you have opened a free store, contact me to learn how to upgrade you store. It is NOT the same as buying product.