28
Social Media Fresh Start For Twitter Posting Tips
A Hard Act To Follow
After my fortnight giving solid support to the new installation for the biggest client in my offline business, I'm back on my blog and happy to report that, apart from the occasional glitch, the offline job is going well.
A BIG thank-you to James McAllister who so expertly managed my blog and wrote his interview while I was stuck in the offline world. I may still be a little behind on replying to comments there – but I'll get to it. I can tell from your comments how much you all enjoyed meeting James. His post will indeed be a hard act to follow.
But here goes 🙂
2014 was a packed year for me – challenges with my parents' health, launching my first online product, the busiest year for a long time in my offline business and finally getting this blog set up as I want it. So I have a confession to make…
Twitter Strategy Confession
You've heard about the plumber with the leaky bath? Or the house painter whose partner is furious because the living-room hasn't been decorated for years? Well, while I was so busy with everything above, I neglected my own social media platforms.
To be more accurate they got out of control from overwhelm. I had a several old accounts from my complementary health business, which I've stopped promoting after my supplier restricted us from world-wide trading. The vast majority of my customers WERE from over-seas.
And to be honest, I enjoy this blog much more.
But instead of making a clean break, I left everything up there. It represents a lot of hard work and I'm still loath to take the blogs down, but I have to face facts that I can't manage everything.
The first stage in my clean-up procedure has been to deactivate my old complementary health Twitter accounts because all that was happening was an overwhelm of notifications I hardly ever responded to. And that just won't cut it.
Even worse, I had followers from one niche following me in the "wrong" niche – which must have been confusing for everyone. I know it was for me! So if you followed me on a complementary health site, please follow me below instead.
Now the old Twitter accounts have been severely pruned I can focus on my main account: Twitter.com/Joy_Healey
If you're not already following me there on Twitter, I hope you'll use the link above to connect with me.
Social Media Plan
Last year, I was posting to Twitter inconsistently because I didn't have the time to do everything. Then just as I had resolved to focus on my Social Media plan, I was delighted to see exactly the course to keep me on the straight and narrow – and I bought it.
Social Fresh Start is the next in a series of excellent offerings from Sue and Dan Worthington, and it will set you up for Social Media Success in the year of 2015 and beyond. Here's my review.
Social Fresh Start Review
This course is the perfect partner to the eBook I released recently and I promote it as a great resource to complement my own product, OR as a course that will stand you in good stead when bought alone.
Sue and Dan have been my social media mentors for a couple of years now, so I can personally vouch for their training methods (when I don't get side-tracked LOL).
What I love is Sue's bite-sized training videos. Don't you just groan when you're presented with a hugely long training video, and you KNOW that if you don't keep careful notes of where every useful tip is, you'll have to hunt through a mammoth production to find it again. Keep them this size Sue – it's perfect.
I like reading my courses and making notes on paper (just an old-fashioned girl) so I'm delighted to see that Sue provides PDF downloads and an eBook too.
The course is well-structured so that you are literally walked through each of the modules step by step.You'll learn how to:
Assess and record your online presence, with audit templates to help set your goals too.
Get the foundation of your marketing plan correct.
Identify the steps needed to perfect your social media presence.
Build strong and loyal communities on all the main social sites.
Social expert and product creator, Sue Worthington, will also talk you through:
The step by step 20 minutes a day community building plan.
The 7 step formula for setting the perfect social media goals.
The 6 stages to perfect content creation.
Where and how to get a never ending supply of quality social content.
How to plan your content calendar.
How to create a week's worth of social content in just 2 hours per week.
Problems Solved By Social Fresh Start
Sue and Dan wrote the course in direct response to market research that found people felt were their social media problems:
Spending too long on social media sites for the return on time spent
Not getting the engagement they wanted
Not getting the returns they hoped for
How to get followers
What to post
How to automate
All the above!
So if you have any of the above social media problems, you'll find answers below.
How I Am Using The Course
Time management was/is my biggest challenge and that helped me define my chosen strategy.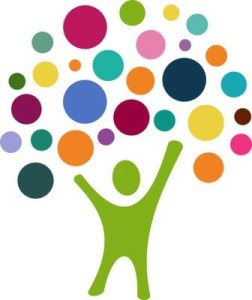 Because I tend to suffer from "Spinning Plate Syndrome", i.e. taking on too much at once, I've decided to focus first on the Twitter modules, to get my Twitter accounts pruned and into a good shape.
Another reason is that at the time of writing, January 2015, according to eBiz MBA, Twitter is the second most popular social networking site – after Facebook – with an estimated 310,000,000 unique monthly visitors.
So, given this statistic, combined with the fact that my Twitter presence was the most neglected, I decided to focus my efforts and TLC there first.
How YOU Can Use Social Fresh Start
But that's just what I decided to do. The course is structured so that if you prefer a different approach, you don't have to follow my strategy. You can just as easily work on all the sites in parallel.
If you're new to social media, that's probably the best way to do it, and concentrate on getting your profiles correct on each platform. I already had presences on all 6, so with my already erratic working style it makes more sense for me to focus on one at a time.
Depending on your goals (which you will be helped to set right at the beginning of the course) you may prefer to start with one or all of the platforms. You have a choice of 6:
Twitter – 2nd most popular social networking site
LinkedIn – especially good if your focus is "Business to Business"
Facebook – the most popular site
GooglePlus – 5th most popular according to the resource above, but it's a force to reckon with
Pinterest – superb for visual products, such as craft and fashion and food
YouTube – owned by Google, so…..
Give it some thought, especially bearing in mind how much time you're able to commit. This course is packed full of information, so be sure to allocate the time it deserves in the planning stage, then you'll reap the rewards when everything is running well.
Twitter Resources In Social Fresh Start
First off let me say that this course isn't just a list of resources. The most important part of it is helping you device an overall social media strategy and set your goals.
But of course it DOES introduce you to some great resources. Obviously I'm not going to spoil Sue's thunder and tell you what they are 🙂
Depending on your experience with social media, some you may have heard of, but newcomers probably won't have. However I must tell you about one absolutely brilliant one that was completely new to me.
As Sue was walking us through it, having warned us there was a free and a pro version ($12pcm at the time of writing) I kept thinking, "Yeah Sue – but that must be the pro version, what about the free version?". Only to be amazed when Sue said something like, "I won't go into the additional features from the Pro version, in case you want to stick with free." I just couldn't believe that so much was available in the free version – which I have started using already.
There are also the standard resources you'd expect, such as twitter posting tips, optimising your profile and building engagement.
As with any life or business skill, it's very easy to do things inefficiently then wonder why you didn't get the results you wanted. Far better to spend a little time planning and learning, then put in the same amount of time to do the job well.
Additional Support For Your Social Media Sites
Most of my regular readers are already familiar with the idea of engaging within a community, and we know what great support we get within our own blogging community.
Sue and Dan have a similar social media community where we can interact and help each other on the various social media sites – and there's a day for bloggers too! (Probably still my favorite day of the social media week because of the friends I've made over there.)
When you buy Sue and Dan's course you'll be able to join us, and be supported by other like-minded entrepreneurs to help you build your social media presence. So my advice to you is……
Click Here To Buy Social Fresh Start
Now – Over To You…
Are you getting the best out of the time you spend on Social Media?
If you're not getting the results you hoped for, what are you going to do about it?
Do you have a Social Media Plan?
Which of the above platforms will you focus on in 2015?
How will a Social Fresh Start help your business?
I'd love to hear your thoughts….