5
Start An Online Business For $10
Who Wants To Start An Online Business For $10?
Many people want to start an online business but are constrained by time or money – or both!
Until very recently I would have thought it impossible to suggest you could start an online business for $10 – so I will come clean right away and say that's a bare minimum, and to your $10 you will have to add plenty of time and effort. Time as in working at it, and time as in waiting to see results.
So yes – that was a headline designed to attract attention 🙂
While it is possible in theory, when you add more money, with some effort, your business will grow faster. The "extra money" to add can range from as little as another $10. Or more, depending on what you can afford.
Low Cost Online Business
The business I recommend you look at is FutureNet. My regret is that I didn't take this seriously when it was shown to me two years ago, because those who have been building FutureNet over those two years are now making a serious monthly – and even daily – income from it.
Watch a 10 minute video here for a brief overview of FutureNet (affiliate link).
So  let's establish if this is a credible business to get involved with.
FutureNet Vital Statistics
Some FutureNet statistics as of October 2018.
Launched in 2012 – so has a six year successful track record
200+ employees
3.5 million users worldwide
In the top 20 online direct selling companies
At the Macau Convention last month, the top 25 affiliates were presented as $25,000 a DAY earners from just ONE of the company's income streams. Warning: these are NOT typical results. YOUR efforts will depend on many circumstances and, of course, the time and promotion you put into your business. It's a business, not magic!
FutureNet Income Streams
With any business you consider putting time and even $10 into, it's important to know what the products are, and whether there are enough "strings to the bow". Here are the products and services through which FutureNet makes a profit that it then shares with its members: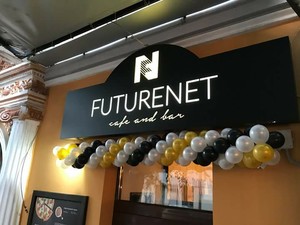 Online advertising tools to promote any business (online or offline) – blogging, lead capture pages, video emails, etc
Social Media platform
Affiliate marketing
Online games
Cryptocurrency (FuturoCoin)
Sports
An online shop
Branching out into a bricks and mortar cafe and restaurant franchise
A Way To Promote Your Main Business
If already you have an online business, you can confidently promote that within the FutureNet community, knowing that you have a targeted audience who are not the usual "freebie seekers". Your audience have spent $10 (often much more) on their business. There is also filtering by gender, age and geographical location for better targeting.
There are also some high income earners viewing your adverts who have surplus income to divert to whatever product or service you are promoting; it could be cars, holidays, business promotion tools – the list is endless.
Promoting An Offline Business
As you start to use the FutureNet Advertising platform you will see adverts and banners from non-biz-opp retailers.
To give a simple example, I had been researching curtains for my guest bedroom. No-one will be surprised that Facebook will now be targeting me with curtain ads, but I was delighted to see that FutureNet is too. And there are even "real world ads" within a "Click 10 ads and get paid" traffic exchange: I have seen restaurants, gyms, taxis, gifts, discount sports trainers, charities and even an art dealer.
The more of those conventional businesses we see, the more FutureNet will appeal as a credible place for "real world" businesses to advertise – bringing in more external money to the company.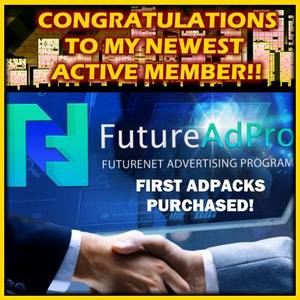 When I first heard of the FutureNet opportunity to earn money viewing ads, I was immediately wary as I had lost money on "RevShares" before. So I asked my sponsor about this and he admitted that he had also lost on RevShares  – but that was in companies where members were only being paid out from other members' advertising.
By contrast FutureNet has all the other income streams above.
FutureNet Adpacks cost $10 or $50. The $10 packs are mainly a way for those who are really financially challenged to get started. For anyone who wants to participate in the online advertising business, the $50 adpacks, maturing when they have earned $60, are a faster option.
I started earning on day 1 with the AdPacks and will build up my earnings from that by repurchasing more packs over the coming months and spending my ten minutes a day viewing adverts.
Your Monthly Cost
Zero!
That's right… no compulsory monthly purchase. You may decide to have a monthly budget for building your business, but that's optional
FutureNet's product purchases are one-off and you just buy advertising packs if and when you want to.
A Passive Online Income?
Yes, we all want that don't we? Sit back and let everyone else do the work while we "Get rich quick".
Sorry – it won't happen any time fast. Although technically it is possible (eventually!) to earn a passive income from a $10 purchase in FutureNet via their 3 wide closed matrix (called a Friend Tree), don't hold your breath.
I am working within a very supportive and active team that has seen great success. The goal  we work on is for everyone to bring in just 3 customers, even if only at the $10 level. You can take as long as you like to do this. Maybe preferring to build up your confidence in the business.
Most people in the business have brought in far more than 3, which benefits everyone in the friends trees.
On this video, the marketing director explains it well:

To receive my special "get started free" option below, please use MY FutureNet affiliate link here, not the company one shown on the video.
Three Main Businesses
There are three main earning strands to FutureNet – choose any or all:
Buy AdPacks and get paid to view 10 adverts per day
The product based 3-wide Friends Trees (matrices)
Crypto-currency
I am currently working on a combination of (1) and (2) as the faster options.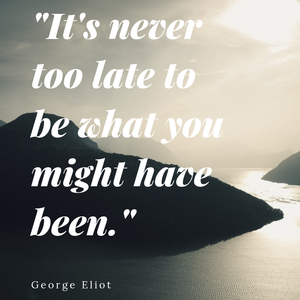 Your Choices
Do nothing – like I did two years ago. I'm now regretting thatt. But better late than never, and by waiting I have joined a company with a proven track-record, rather than a start-up that may or may not deliver the goods. With a forecast of 6 million more people joining in the next 12 months especially from China, it's an exciting time to get started.
So why not dip your toe in the water and learn more for just $10? Oh, and…. if I already "Know, Like and Trust you" I will give you a $10 voucher to buy your first product pack, and position you in my first Friends Tree.
My Offer To Get You Started In FutureNet
Register as a free member in Future Net, then contact me here or message me on Facebook, tell me what your FutureNet ID is (in my team) and ask for for your free $10 product voucher.
To register for FutureNet (affiliate link) click here