Team Build For High Ticket Commissions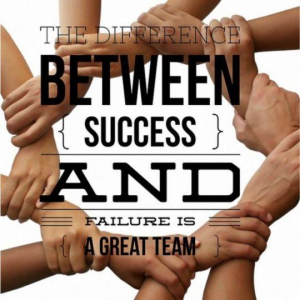 Here I explain the importance of a team build for high ticket commission programs – and how it can help you.
If you have struggled to be successful with an online business, like I have, could it be because you tried to do everything alone?
A few years ago making money online was easy with PPC, Adsense etc.
Fast forward to 2016, and there are a whole multitude of skills you need. And if you don't have them, you're competing against people who DO have them.
I've written extensively about the need to promote a high-ticket affiliate program…. because making 100 ten dollar sales to generate $1,000 a month is tough. Even if you CAN live on $1,000 a month.
So I have evaluated programs that fit the bill budget-wise, for everyone, to give them easy steps to get to the higher commissions levels.
What I hadn't done was address the "getting you started" aspect, because of all the many skills the new online marketer needs.
Groups To Get You Started
Having joined a few large groups that claimed to help you get started online, I have had mixed experiences.
Yes, people were definitely helpful and friendly, but often the groups were so large they got a bit out of hand. While people claimed to be promoting a communal link… often they weren't and just a few people were doing all the work.
In one group I joined, the promotion was largely focussed on one thing – video marketing. As many of my readers know, that's NOT "my thing" and to be honest I soon bored with a group page full of videos that took up most of my day listening to. (It was a 30 day challenge, and by day 10 some of the videos had degenerated into negativity, depression and even a completely different / unrelated program. I fled!)
As an aside, that team probably thought I was "lazy" because I wasn't doing videos. I was actually working hard doing other things I'm better at. In any case, I didn't see any evidence that all these videos were generating a ton of sign-ups. You'd have expected them to be shouting it from the roof-tops. I think it's a slower burn….
Using My Own Skills
Happily my sponsor rescued me and introduced me to a much smaller team where we are working more closely together promoting the same low entry products that feed into high-ticket products.
Team members promote one link that promotes two products – a third may come on board soon. Here's how it works:
Everyone promotes the communal link in their general promotions.
When promoting to friends – such as on my blog – we present our own link to each program.
Only when someone has become a paid member of one or both programs do they join the group to benefit from group trainings and promotions.
Oh – and we don't like passengers, so there's an "accountability thread" where you tell the group what you've been doing to help the group each day. So:
SOME people do videos
Others use their own particular skills and contacts (e.g. blogging, solo ads, other social media marketing)
Complete beginners work their way through the team training and take baby steps
It's early days, but I'm feeling much more comfortable in here than in a larger group doing videos (or not, in my case)!
These are the two programs within the funnel. Members may join one or both, according to budget.
E-Digital Wealth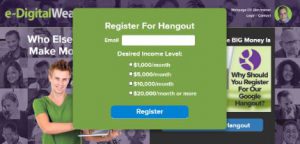 E-Digital Wealth is a brand new business – with the attractions of "get in early" to be weighed against the inevitable glitch that comes with a new program.
It currently costs $156 to get started which, at the time of writing gives a massive $500 discount and "comps you up" to the next $500 level program.
The program on offer at the lowest level is rather different from the usual "Internet Marketing" training, in that it focuses on ways to make money WITHOUT being in IM – which I actually believe has wider appeal. It's currently selling well elsewhere for $997, but licensed for resale at $100 by EDW affiliates.
I didn't want to look at this program to start with, because I was quite happy with what I was doing.
But a successful marketer I trust encouraged me to watch the webinar and it just ticked so many boxes that I couldn't leave it out. (Let's be honest, the team effort, the discount and the newness also helped!)
Watch the E-Digital Wealth video here.
Easy 1 Up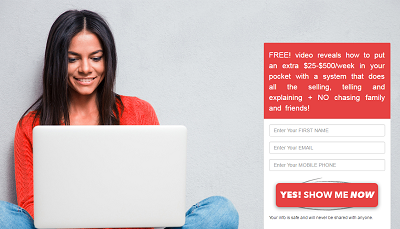 If you're looking for a more established program with a VERY low entry point, here's an alternative.
Easy1Up lets people start for as little as $25 (plus a small admin fee) and start generating commissions to pay their way into higher-ticket programs within the same funnel.
Please watch the videos and contact me on Facebook if you have any questions.
Team Build For High Ticket Commissions
When you are marked as paid in one or both of the programs, I'll invite you to the group and we'll start helping you build your business.