15
What Is Premier Cashback?

Update September 2016: While the concepts described in this article remain the same, the plan and products have been enhanced. Please read Premier Cashback Update August 2016.
I have been writing about Premier Cashback as a way to build a genuine part-time or full-time business, without really answering the question "What is Premier Cashback?"
That's for the simple reason that it's a very clever concept that takes a while to get your head round – or it did for me.
Trite one-line "elevator pitches" make it sound like a scam, and it's not.
Request a Premier Cashback webinar invitation further down to get your questions answered.
In August 2015 Premier Cashback got even better, because in addition to their original category of product – which has sustained the business for 7 years – they added new consumable products. The club ALREADY has a marketplace of loyal members open to the OPTION of purchasing quality products they launch from new partners (suppliers).
The implication of the product being consumable is that, if people like it, they will buy more; which will explode the turnover of the business, 70% of which is returned as cashback to the members. The other 30% is the suppliers' profit.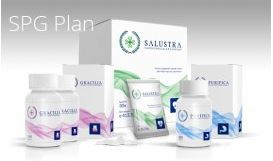 500 product samples released in the early launch were snapped up, and since release most people – myself included – have placed orders for more, because we found them beneficial.
We do NOT buy them because we have to make any regular purchase; there is NO auto-ship commitment with Premier Cashback.
We only buy more when we've used up our products – and, after the first purchase, we don't buy at all if we don't want to!
Click HERE to download information about the health products and compare them to other leading brands in the industry.
The Concept Behind Premier Cashback
Here's a short introductory video about the club's principles.

The "club" has both passive members and active (business-builder) members. Everyone is a customer. No-one is a salesperson – now that's a nice change!
Premier Cashback For Passive Members
If you don't want to build a business, you don't have to.
Just wait, as a passive customer, for purchases of members worldwide to fill your "loyalty card" and in time you will get your "cashback". There are no free lunches, so-one can predict how long that will take, BUT you will have received the product you paid for, and the cashback reward, whenever it happens, is a bonus.
Or, be semi-active…. promote when you can, be passive when you have other commitments.
A Home Business With Premier Cashback
If you want to speed up receiving your rewards (completely optional) you can introduce other customers to the club, and any purchases they make will help fill your (and other people's) loyalty cards.
What I particularly LOVE about the Premier Cashback business is that you can be as active or as passive as you choose, depending on the rest of your life and any other business commitments.
Our Premier Cashback Team
We are working as a team. Because Premier Cashback members benefit from all purchases worldwide, we are all working as a team. When you join us as a customer or distributor you have the option to join one of our Facebook groups for the latest updates and news.
What Are The Premier Cashback Products and Payments?
You can either buy the first product category (limited edition prints), the second category (health products) or both. One purchase of ANY product qualifies you to receive cashback when sufficient products have been made by other members worldwide in any category.
There are more products to come. A water filtration system has just been brought out so we can drink our supplements with clean water.
Cashback Payments For Health Products
Our most popular product range is the Salustra health supplements. So here's the cashback reward process for the nutrition products, where customers are rewarded for a purchase of £50 of nutrition products with a £100 cashback reward (£25 interim plus final £75 cashback). Here's how that money is generated: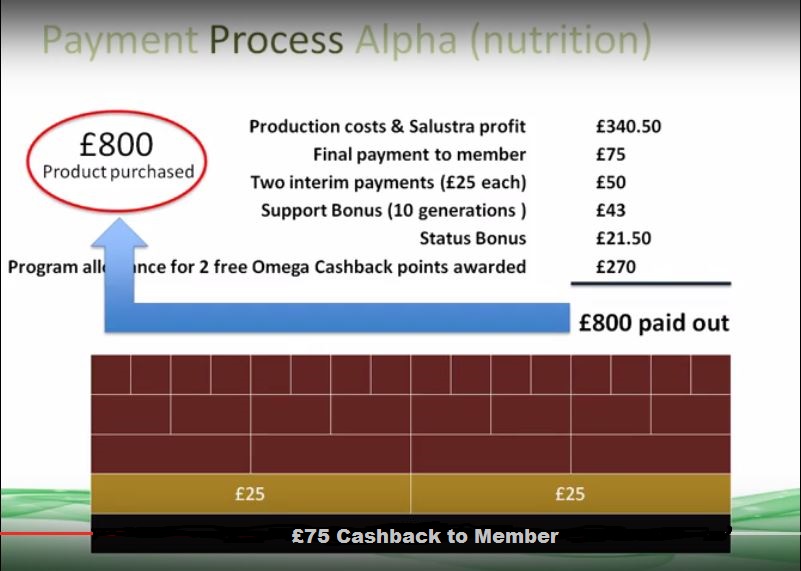 Is Premier Cashback A Scam?
It is definitely NOT a scam – the payouts are financed by voluntary product purchases – NOT by compulsory monthly auto-ships. After your first purchase you make as many or as few purchases as you want.
You will always receive the products you ordered. Passive members cannot control when they receive cashback. The rate at which you receive cashback will depend on how active you are in the business. If you are completely passive you are relying on other members' sales to generate cashback for you.
You will receive it in time – I have already had the pleasure of contacting completely passive members to say they received cashback.
What Is The Premier Cashback Compensation Plan
We have 100% member retention – i.e. no-one quits – because a one-off purchase qualifies both active and passive members for commission for life.
Sounds too good to be true? It isn't and you can either come to a meeting or get your questions answered, free, on our weekly webinar.
Register free here, for a Webinar explaining  the Premier Cashback Compensation Plan.
Where Is Premier Cashback Available?
Salustra health products are being shipped to most countries. We have some distributors in the USA, but room for many more.
In some non-UK countries there are customs restrictions on orders over a certain value – if in doubt you can best determine this by checking in the Salustra shop before ordering. These would mainly apply to wholesale sized orders.
NOTE: In April 2016 all currency purchases were unified to Sterling, but you can withdraw earnings into your own bank in your own currency. 
The Salustra Health Products Launch
Premier Cashback has traded successfully in art products since 2008. In 2015 they were approached by a health product supplier (Colin Smith) wanting to introduce his products to the existing club membership and thus expand his existing customer base.
Colin is extremely knowledgeable and passionate about his products, already having 11,000 happy customers.
The Salustra health products were added to the Premier Cashback club in August 2015, with massive pre-launch orders, because so many people had felt the benefit of taking the products that they were able to sample.
Most of these people – myself included – are taking the products regularly even though there's no mandatory auto-ship. This will generate more sales for the club and therefore more loyalty bonuses.
Solving The Problems Of Network Marketing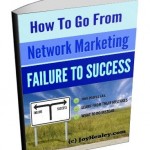 I've tried network marketing before and failed, often because any team I introduced quit.
The Premier Cashback program resolves all the reasons that I and others have failed at MLM. I have now converted my recent article explaining why many people fail in network marketing into a free eBook that you can download here.
Build this business once, earn forever; because no-one leaves your team when there is only ONE product purchase to make, and no monthly auto-ships.
Free Registration At Premier Cashback
Your next step is to register for a free account and look at the points that various members have accumulated. Yes – complete transparency. You see all other members' points.
Register free for Premier Cashback here then, from the home page in your back office, click on the big blue button labelled "Cashback Points" and check out how other club members are doing.
Here's more help opening your Premier Cashback account. 
Free Team Support In Our Facebook Group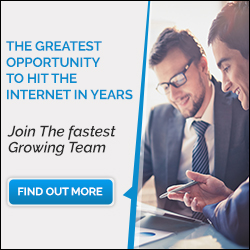 After registering your account, please message me on Facebook and I'll give you access to our closed Facebook group where you can watch recent webinars and trainings, and ask as many questions as you like.
There are some very experienced members in the group who have already had cashback and they will all be happy to help you.
You can read more articles about Premier Cashback here.