Some of my friends have noticed I haven't been around here much recently!
The reason is that a few weeks ago I became an independent affiliate for Empower Network and have been spending my time on that blog rather than here.
Although – like many before me – I initially dismissed Empower as a scam, the more time I spend studying the business the better I like it! Especially with the version 2 coming out soon that will be targeting the blogging product more than the opportunity.
I know many of my readers dislike Empower – and I initially felt the same until I saw the videos my sponsor showed me, which changed my mind. If you have an open mind too, please request more information here.
I haven't gone over to the "dark side"! I'm intending to promote it ethically, because funnily enough I think its bad reputation is partly due to some bad promoters that have been less than transparent about the costs etc. When you join, the first thing they do is make you go through their Compliance training and they show their "Typical Earnings" and "Income Disclosures" all over the place.
Why the Change of Plan?
My WordPress blogging and commenting and all the hard work I've put in just haven't done me any good traffic-wise at all and I'm totally fed up of getting stuck with slow loading sites / technical issues that take forever to resolve, or I can never fix. I spend longer on technical problems and trying to get traffic than on the blog content which must be crazy.
I've nearly run myself ragged trying to blog, fix problems, promote etc, as well as do my off-line business – yet I still get more traffic to a migraine blog I haven't touched for months than to either my JoyHealey.com or HairMineralAnalysisReview.com that I flogged myself over (until recently when I've completely lost heart).
So what will be different?
Why not have a look for yourself? Click here. I hope you'll find the posts interesting – especially those with "done for you" videos! They're a real God-send for regular blogging when  I'm short of time and are prepared for us in the team that I have joined.
My new approach will actually utilize a lot of what I have learned in these groups with Sue and all of the lovely friends I have met here. But on top of that I will be working within a team that provides additional training and – pure delight – "Done for you videos and graphics".
Most days one of our team leaders records a video that we can (optionally) post on our blog, adding our own experiences and thoughts on what he has to say for our content. Many of you here know I go pale at even the thought of making my own videos, but I really love writing!
The other thing that will be different is that I shall try out their paid marketing, which is only available to our team when we upgrade to higher levels than the basic $25 a month. That's because the team in which I am working takes you through a business plan showing that the economics of trying to make this business profitable at the $25 a month level is unlikely to work – or VERY difficult.
In my heart I already know that, because I've spent so long trying to fund my own blogging from the occasional affiliate sale and it just seems impossible. It was actually refreshing to hear someone else say it – I thought it was just me being a failure. I can't put more time into blogging because my off-line business takes a lot of time, and that's what pays the bills.
So, in future just as I pay for professionals to do my hair, teeth and service my car, I'm now feeling that I need to get help with my marketing. I've tried the DIY approach until it's literally made me ill (I had to take almost a full month off earlier in the year I felt so terrible) and it's silly to risk your health for any amount of money, let alone the few pence I earn blogging here!
I haven't taken the higher paying route yet as I wanted to get a bit of content on my blog first, change its "look" and get my auto-responder set up properly. I'm almost ready to go.
What Will Happen To This Blog?
Well for all the time I've put into it my results/traffic have been negligible, so it's irrelevant really. For the moment I'll just keep it and post occasionally – if only to remind myself how slow it is compared to the Empower blog.
If you prefer me not to comment on your blogs once I have my new links in place on this blog, just let me know via the contact me page and I shall aim to respect your wishes. If I forget and leave you a comment, just don't approve it. I will understand. (Promise I have no wish to be a nuisance, because we have our own FB groups and commenting groups that I can use.)
As an aside, the new Empower Network blogging platform is available on ANY domain and very customizable so you may be totally unaware as to whether you are commenting on an Empower blog or not! Some people use the platform purely for blogging (your $25 a month gives you up to 10 blogs). Other people CHOOSE to pay the $19.95 per month merchant fee to earn commissions selling on the platform to others.
The commission you earn varies – it's 100% on some sales you make, other sales you pass up-line. Quite a complicated plan (click here to see details of Empower Network compensation plan), but makes complete sense once you understand it! The company pays its costs and earns its revenue from the $19.95 affiliate fee, and of course from being an affiliate in its own right.

Empower Network after a couple of months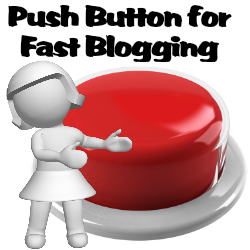 After a shaky few weeks when the version 2 platform had a few more "challenges" than I had hoped for, things are settling down again. The bugs are being fixed and tons of new content and training are being produced.
I've been on holiday, had family events and been hugely busy, so haven't done a lot of promotion of Empower yet. But I'm enjoying the training and the simplicity of the new blogging platform. I think I had let my WordPress blogs drive me, instead of the other way round, and I'm finding the Empower blogs easier to use and faster too.
No regrets whatsoever! Get more information here.