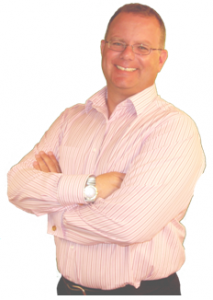 In an earlier post I hinted that I had found a new focus for my business, but I didn't want to say too much until the details were tied up. "It" was all finalized a couple of weeks ago at a two-day conference in a London hotel.
I am now pleased to announce that, going forward, I will be working with Neil Stafford as my coach. Neil is a well respected Internet Marketing publisher and trainer based here in the UK. He is an in-demand speaker at many UK and international events.
Neil and I actually first got to know each other about 15 years ago when we both wrote for the same business networking magazine. It was an extremely popular print-based monthly publication run by Shirley, an early business mentor, and one of the nicest ladies I've come across in the Home Business world.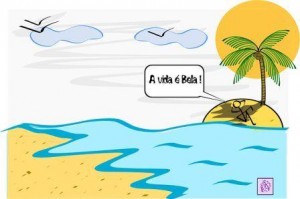 She ran an honest and extremely successful business. Then one day she took us all by surprise, by announcing she was closing down her magazine and took herself off to (I believe) a Greek island somewhere, never to be heard of again – well – not by Neil and I!
I hope Shirley is enjoying a happy and relaxed lifestyle "somewhere" because I have a lot to thank her for – including introducing me to Neil!
Over the intervening years Neil's and my paths followed different routes – I took my complementary therapy business online, then entrepreneurship took a bit of a break for the usual family challenges that take over when bringing up two sons. Now having safely delivered them into the care of two lovely ladies (one each LOL) I have been finding my way back into online business.
KTS Publishing
Neil on the other hand went on to build up a huge online publishing empire (KTS Publishing), with a formidable number of impressive Internet Marketing courses and training programs to his name. He also practices what he teaches, as he has cornered the market in some fascinating "non-IM" niches, so his methods really work.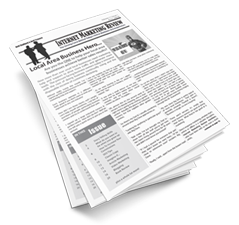 From time to time over the intervening years our paths have crossed. Sometimes at Internet Marketing conferences, and other times when I have purchased his training courses. We have always kept loosely in touch as I am a long-term member of Neil's Internet Marketing Review help and support group. Unusually, for an Internet based community, Neil also produces a "members only" print publication.
Recently I heard that Neil was looking to work more closely with, and coach, a few individuals to expand his, and our businesses. I applied, and was delighted to be among the few to be selected. And I do mean few – I've been "selected" before, only to discover that the "few" meant "few hundred". Not with Neil. When he makes a promise he honours it and has a reputation for over-delivery and reliability.
Going Forward
To start with I will be getting familiar with Neil's products and reviewing them, although some I already know from previous purchases. Going forward he will be coaching me in developing and taking to market my own Internet Marketing products – something I've always shied away from in the past! I still find the thought of that "scary" but, perhaps it's time to stretch that confidence zone a little.
What Will Change Here?
Not a lot to be honest. My usual posts will be supplemented by reviews of some of Neil's products, and progress reports of my own products – to keep me accountable and on my toes,
I am not an employee of KTS, so I'm free to promote other products as well as Neil's. These will still include the tools I have found helpful in my online business and the combined auto-responder and hosting starter pack "Host Then Profit" from GVO. And if I see a short-coming in the KTS products I review, I will disclose it. Neil wants it that way too.
Looking forward to learning, and sharing, lots in my journey working with Neil Stafford. Busy time ahead!
The following two tabs change content below.
I left it to late to plan for a financially secure retirement. Don't make my mistake. Start building an extra income with a part-time (or full-time) business. Think you don't have time? Can't afford the start-up cost? Can't meet sales targets? The business I promote overcomes all the problems you may have had with network marketing before. Contact me for free advice (no obligation) on the best fit for your circumstances.