28
Case Study – Blog Success Story
I've talked a lot about blogging, and how important a blog is for your business. So today I want to focus on a blog success story that shws what people can actually achieve in business with Blogging and Action.
No, it's not some fancy product I'm trying to sell you. All I'm trying to sell you on is "Blogging" AND "Action". If you do one without the other, you MAY be successful with an online business – or you may not. Correct that – without Action you haven't a chance….
But if you combine the two words Blogging and Action, you multiply your chances of having a blog success story twenty-fold.
OK – you caught me, that's a made up statistic 🙂
I'm going to look at how Blogging and Action has helped TWO online businesses today. One of them is my own blog. This one you're reading! More importantly, the other one belongs to my great online friend Edward Thorpe, and his blog is about….
Living on The Far Side of 55
Edward's blog FarSideOf55.com is packed with lifestyle strategies and tips to "keep on living"…. with the focus on living in good health, of course.

And when I say "packed with", I don't mean in the hypey-way that you may be encouraged to buy some Bright Shiny Object that's going to revolutionize your online business because it's "packed with" amazing one-click wonders.
Each of Edward's blog posts is genuinely FULL of topical news, health tips- and those "Candid Stories":-)
In his inimitable style he publishes his own brand of solid information, research, laughs, common sense, healthy eating advice, strong opinions, and some reflections on life – often mixed all in one post! Goodness knows how he finds the time to research everything.
He has a natural writing talent and I love every post!
You can "meet" Edward here, on his About page. Quoting from it, to give you a flavor of his style:
How old am I, you may ask? Sorry, I'm too old to remember… I do recall December 13, 2013, marked 41 exciting years with my wife Treasa. (You'll have to ask her just how excited she's been.)
And here's one of his candid stories: How to Piss Off Your Doctor Mr MD
Why Is This A Successful Blog?
Let's qualify first, before someone does an in-depth analysis then comes along and says Edward's blog isn't (yet) in the top "n" earners for this niche… By successful (today), I mean on a well-deserved path to success.
As far as I can tell, Edward's blog only started in late May 2014. Come back in a few months and I expect great things in Edward's future. (No pressure….)
First and foremost, it's because Edward's targeted a niche audience he can identify with and speak directly to. I'm on the "far side of 55", so the title grabbed me right away, and then as I dug deeper, I saw the relevance to his target audience (baby-boomers, "retired" and expecting to enjoy life, looking to live healthily, and with an interest in complementary therapy)
Having had my own health blogs, I also appreciate how much sheer hard work has gone into tracking down the information in the posts.
He KNOWS the challenges we're facing as we age gracefully, (or disgracefully!). Not to mention his dry humor and writing style….. He has built up a relationship so that readers really feel they know him and his lifestyle. I look forward to seeing what he and his wife Treasa and the rest of the gang have been up to – the successes AND the challenges! Checkout Camping With The Grandkids!
He's taken care of the basics of a successful blog: relevant domain name and a self-hosted WordPress blog, so he has control over his own site.
The writing style is distinctive and enjoyable. The grammar and spelling are good.
Edward has survived those first critical few months of starting an online business. The vast majority of internet start-ups  just quit after as little as three months.
he blog is monetized, but without being "in your face" and Edward's suggested products are hype-free; backed up by researched information and sensible cautions – see this post about Resveratrol
Because of the links to the sources of his research, there are lots of outgoing links to a variety of authority sources.
Edward is building a blog community, as I've encouraged in the past. He replies to comments on his blog and is also reaching out to other bloggers – no doubt appealing most to those, like myself, in his target audience. You can see on this post that his followers are increasing.
He is using CommentLuv Premium – a blogging community in itself, used by many successful bloggers
Because his posts contain multiple topics, I know that even if the headline topic doesn't "grab me" as relevant, I will read it anyway as there's sure to be something in there that will strike a chord. For example this post: Congress Being Asked To Rescue Social Security. Living in the UK, I'm afraid I have no interest in "Congress and Social Security" – but because I know Edward's blog, I was pretty sure there would be something else interesting for me. Sure enough, there were TWO items: 9 Home Improvements for Your Aging Parents  and Bedtime Habits That Put You To Sleep.
It's topical – here's a post with Thanksgiving Quotes that will stay evergreen.
I like the "clean" look of the site, with the header and mission statement that immediately tells me what it's about and why I should read it.
The clear menu includes About and Contact options, with posts split into relevant groupings.
Edward includes videos that encourage people to stay longer on his site: eg Eating Less Could Slow The Aging Process and Prevent Memory Loss
Edward is using Google Analytics to track his site statistics and visitors.
Possible Additions To The Far Side Of 55
I hesitate to make (uninvited) suggestions to another blogger with a blog I like so much, and especially without having the benefit of knowing "from the inside" what Edward has already done on his blog. I don't read HTML code very well, so some of the points I'm suggesting, he may already have done!
But that won't stop me.
I think I can say that Edward and I are good online friends and if he thinks I've got it wrong, I'm sure he'll tell me with good humor. Hopefully fast enough that I can amend this post before too many more experienced bloggers see it 🙂
Here goes….
Having so many external articles etc, I hope Edward is using a plugin to check for broken links. I've found in the past that these links sometimes go off-line and become broken. So it's good to be alerted to them promptly, because Google doesn't like broken links! What I tend to do when this happens is – I first check the link manually, sometimes the site was just slow loading etc and it's NOT a broken link – but if it is, I adjust the link so that I still give credit to the main source.
Edward has great content for the search engines to find, and while I'm not one for doing a lot of SEO, I do like the free Yoast WordPress SEO plugin to give the search engines a helping hand.
Fashions come and go – WordPress tags "were" in, they may now be "out". Personally I still use them "just in case". Hopefully with judicious use of Tags, additional topics not mentioned in Edward's title can be highlighted too.
Because I enjoy this blog so much, I remember to go and hunt for Edward's posts. Other readers may not remember (heck we're "far side of 55") … so I'd encourage Edward to add a sign-up form to make sure people come back by sending subscribers  link to each new post plus a list of the contents. He could add a simple fact sheet as a sign-up incentive and then follow the steps in a course I recommend: Copy and Paste Blueprint.
Also add an RSS button. (Damn! My own has disappeared…. quick hunt needed!)
I'd like to see a Search box to help me find posts more easily
Also a Site Map. HTML variety for humans, and the search engines like to have their own XML one. For the HTML one I use Simple Site Map because it lets me display my posts grouped by category. The XML site map comes as part of the Yoast plugin I mentioned earlier.
This content deserves to be shared repeatedly. I use the free plugin "Revive Old Post" to "Retweet Old Posts" and give them new life.
I'd add a PinIt button so that readers can easily add their favorite posts to Pinterest. Edward has some great images and while it probably wouldn't be a massive source of traffic, Pinners tend to like complementary health tips, so it could be another way to find new readers. I use the button that comes with the free plug-in "Digg Digg", but there are plenty of other ways to do it.
By the time you get to read this post, Edward will have implemented some of these changes. He doesn't let grass grow under his feet – which is why he WILL be even more successful!
How My Business Benefited From Edward's Blog!
I mentioned earlier on that MY business has benefited from Edward's blog! Here's how:
Edward has joined my blogging community and we regularly comment on each others' posts, so I stand to get traffic from his site, and vice versa
He has reinvested his profits and purchased some of the products I have recommended in these pages – thanks 🙂
Best of all, he has been kind enough to say that I have helped him with his online journey – and that gave me such a confidence boost
Happily, it's not just Edward who is buying my products. Other sales are starting to come in too – sometimes from work I did quite a while ago and had forgotten about. (e.g. old blog posts and revenue from domain and hosting sales.)
What New Bloggers Can Learn From Edward
Quite simply Edward just shows what can be achieved by "Taking Action Blogging". Remember – that's not a glitzy product…. The steps are:
Identify a niche market
Gather together your fans / readers – and interact with them
Understand what makes them happy and what problems they are having (lack of mobility, can't sleep, aches and pains)
Provide well researched and interesting solutions to those problems
Personalize your posts so that people feel they know you as a human being, not "just" a reporter
Spend a little money to learn from others. In addition to the course mentioned above, Edward bought this course about getting visitors to a blog
Most of all action / elbow grease – just get on and DO IT…
….Regularly
Edward has done a great job and his blog is one of my favorites.
You might be thinking that Edward has years of experience with computers or a complementary therapy qualification that gave him a head start towards the success of his blog….
Not so. If you look at his About page you'll see his background includes:
U.S. Army helicopter crew during Vietnam conflict
Retired from General Motors at 46
Salesman: lots of different stuff – read the post!
Self-starter – owned a swimming pool service, office cleaning service, general building contractor and managed beach-side motels
Health challenges overcome by applying the topics he talks about
In general, family man with more life-experience than most of us will ever have
I don't see anything there that qualifies Edward to be a successful blogger, OTHER THAN:
Willingness to turn his hand to new challenges
Writing from the heart about his own life experiences and
Most of all – applying hard work and determination.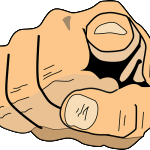 THOSE are the qualities and actions will turn a new blogger into a successful blogger with their own blog success story.
So…. it could be YOU.