14
Free eCommerce Store With Products To Sell
Update August 2017: Please note – the information in this post is now superseded, as our UK stores are available. A revised post will be published ASAP.
Global Shopping Rewards
A month ago I wrote about my free eCommerce Store with products included for sale in it.
Since then I've been building this business which caught my eye for these main reasons:
Online shopping (which I already do) but now I can Shop, Save and Earn as I shop
Coming to the UK in 2017, so I'm getting ahead of the game by building a team in advance
Working within a team I already know, like and trust
No need to hold or handle stock or money – your stores look after all that
First time I've come across a company that makes it so easy to receive company profits share
Even free-store members can qualify for a share of the company's global profits for a pretty low qualification requirement with a system called our 88 matrix (every 88th member who joins the company drops into your personal forced matrix)
Defining Free
You can be a "free" customer and benefit from a share of profits on everything you buy from our stores. What you cannot do, is build a team of shoppers and business builders. Those are Brand Ambassadors.
First please note that "free" doesn't mean money for nothing! (If only.) It means that you don't need pay to open your store and it can stay free as long as you wish. You will need to make purchases or sales in order to earn profits. Hopefully that doesn't need to be said, but I'll say it just the same LOL.
For Anyone Who Shops Online, Or Would Like A Free Online Shop
This video will show you more:

Free e-Commerce Store With Products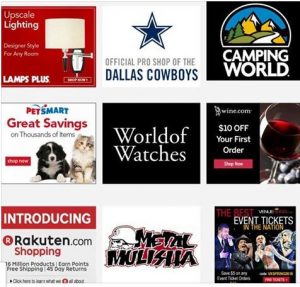 In the USA members' shops include many households brands (including Walmart) that people are already buying from.
The idea is that you replace your existing shopping costs with purchases in your own store. Not that you buy extra goods.
With that being said, there is no need to wait till UK stores arrive, because you can verify your ID on a free store right away and let the company build a team of store owners under you.
As A Shopper
If you do any shopping online, you really should think about becoming a free GRS customer. This means you will have your own store to order or sell from and you'll get a share of the profit you generate rebated to you.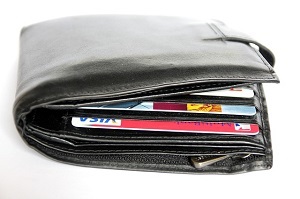 It's a completely risk free store that costs you nothing to open, and check out the products.
As just a "shopper", sometimes you'll buy cheaper on your own store. Sometimes you'll find an item cheaper elsewhere – in which case, we're all loyal to our wallets first.
Always check the offers, but buy where it's cheapest!
As An e-Commerce Business Part-time Or Full-Time
You can stay a free customers for as long as you like, taking profits on your own purchases.
Or you can decided to upgrade and build a business. Upgrading is one-off $499, plus $24.97 per month store fee. The latter is commissionable on your first level. The $499 buys you a fully equipped marketing kit.
More info on the compensation plan is available on request.
My Progress To Date
After my first month, I was in profit every month, so extremely happy.
The one disappointment was the time that the UK store took to arrive. However, finally I'm delighted to say it's here:  Incentibuys  As mentioned right at the start, there is more detailed information in the post linked at the top.
Free Drop-Ship Training

There's free drop-ship training available and I gather some people in the USA are making a great income using dropshipping.
I can't tell you how good the training is because to be honest it's not something I have time to get involved in. But if drop-shipping interests you, or anyone you know, join free and see what you make of it.
In Conclusion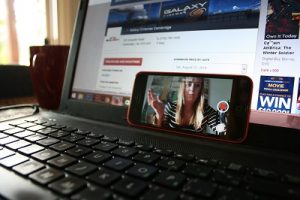 If you buy online, sell online, or do any sort of e-commerce this could be of interest to you.
To learn more, with no obligation, you can attend one of our introductory webinars, or just become a free customer, look round our group and stores and take your time deciding.
Whichever is most convenient, please contact me on Facebook and I'll add you to our "prospects group" where you can see more information.