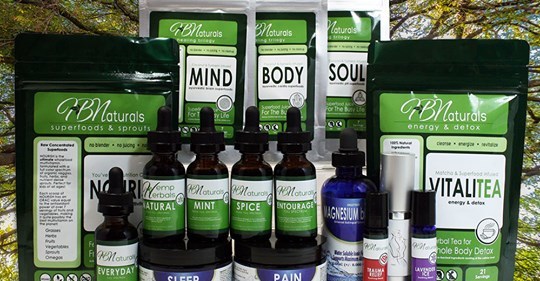 Do you use Health and Wellness Products?
If so, you could build a part-time or full-time Health and Wellness retirement business sharing them with others who also use them.
But no need to wait until you need to increase your retirement income to cover the lifestyle you dreamed of.
This is a perfect business to start off part-time, perhaps while you're still working, and build up to a full-time retirement business.  The start-up costs are minimal. You can begin by placing regular orders of just 25PV (about $30) per month and telling people you meet how much they have helped you.
The demand for ethically produced, organic health and wellness products is huge! Especially as we're not getting any younger, and the aches and pains start. If you have no health problems yet, NOW is a great time to think about prevention.
Health and wellness products include essential oils, and slimming and weight loss too. Click here to look at the weight loss products we have on offer.
A Story about Business Building
Some of my customers order $30 worth of products each month – you'll see from the selection on offer that's easy to do.
I also have people in my team regularly ordering over $100 worth of products – one lady spent $500 on one day, and then came back for more products the following month. Looks like she enjoyed using them!
In fact that lady joined my business because of the 'binary' structure of the team  rather than because I personally introduced her. A binary team means there are only two people on every affiliate's first level. All others joining your team are placed in the organisation of others in the team. So while we can't guarantee that a team will build for you, as long as you stay a loyal customer and share the products with other, you may benefit. (While a binary team structure often has negative connotations, these have all been overcome by this company.)
At the moment my business is new and I'm still working offline, so rather than withdraw income, I allow my commissions to pay for my own products. So I'm building a health and wellness retirement business and enjoying top quality products that are paid for by my commissions.
Let's See The Products First!
Most important point. Here's why people love them so much. They are:
Organic
Gluten-free
Dairy-free
Cruelty-free
Two Health and Wellness Shops
When I joined I was given two retail shops completely free of charge. All admin and delivery is handled at hand office. There's no need to hold any stock whatsoever.
Try the products. When you are ready to place an order for $60 or more, I can give you one of a very limited number of $25.00 Gift Cards as a discount on your first order. There are over 50 products under $30.00.
Contact me here for your gift card (BEFORE paying) and quote your name and account number.
This is a USA based company. Products are available in most countries in the world, but be aware that shipping outside the USA can take 4-5 weeks.
Here in the UK the products may attract the VAT sales tax at point of delivery, but that's common with most products I buy – physical or digital.)
Build a Business – or Don't!
You can choose to actively promote the business or not. I've described above how, as a regular user, you may find that in time your team just grows beneath you.
The best way to build your health and wellness retirement business is to recommend the products to other people, and they may do the same.
But here are some other ways to promote it:
Blogger Looking for Extra Income?
If you enjoy writing articles about health and wellness products there's an opportunity to join our team of bloggers and write articles (containing your affiliate link) on the high authority team blog. Regular contributors benefit from the team's social media promotions.
If you're a new or aspiring blogger, there is a whole Facebook team training course committed to getting you started promoting yourself on the team blog.
Making Videos Your 'Thing'?
Many people in our team find it easier to produce videos and upload them to YouTube. This is another way of attracting new customers and affiliates. If you'd like to do that, you're especially welcome to the group.
Free Facebook Marketing?
If you're interested in recommending the products on Facebook I can help you with access to free training about how to use your Facebook profile to attract customers. This does NOT involve paid adverts which might be expensive with no sales.
Health and Wellness Products Only
If you're not interested in building a health and wellness retirement business you're welcome to buy your products at retail price on the retail shops.
But why not save yourself some money and buy at wholesale?
We don't hassle you to make repeat purchases (although there's a loyalty discount if you do).
Here's the health and wellness retirement business information again.
And don't forget to ask me for the $25 discount, before placing your first order of $60 or over! Discounts cannot be applied retrospectively.