Last week I wrote a review of 6 Hour eBook by Mialei, which included my experience of actually using it to write an eBook (unlike many who are selling it LOL). I promised to show my results on that post after my son did the final proof-read for me.
Well, Russ had a "water emergency", and I had a PC emergency for him to fix for me, so proof-reading my eBook wasn't top of any-one's list, but all sorted now – and finishing my eBook has risen to the top again.
However, what DID delay me most beyond the 6 Hours wasn't actually writing the book, it was the bit where I had to make an eBook cover. Regular readers may remember that I'm rather graphically challenged!
Ways To Make An eBook Cover
The options I had were:
Use free tools such as Paint or Gimp
Find free software
Use someone on Fiverr (or any of the other freelance sites)
Buy software to make an eBook cover
I have had experience of all four, so here's a quick review about each of my options to create an eCover for my book.
Use Paint or Gimp

I spent ages playing with these excellent free tools and after much cursing and tearing out of hair…. I had produced a thoroughly unprofessional looking eBook Cover! It went straight to the bin 🙂
For this result, the tradesman (me) should not blame the tools. I know there are people who can obtain excellent results with these and other free tools.
They must be very patient and naturally talented. Often they're called Graphic Designers who don't work for free. I couldn't even manage a "flat" eBook cover file that looked half way decent, let alone skew it and make the pages flap open!
Free Software To Make An eBook Cover
When I produced my first eBook some time ago it was easy to find a great tool that helped me make a free eBook cover: http://www.myecovermaker.com/ Having used this software in the past (as a freebie) I went back to look at it again.
6 of the 120+ ecover templates are indeed free to a "Casual User". The eBook cover you create will be water-marked, and if you choose to download it as a casual user you can have the watermark removed for $4.95. This was actually how I created my very first eBook cover, and – at the time – I was pleased with the result.
I have forgotten, and it wasn't clear from their current sales page, how long the "casual user design" would stay in your account should you want to amend it. It was well over a year ago that I used the software, so I tried to login to access my design to see if I could amend it and either the system had lost me – or I had lost the email I used to sign in with. So for whatever reason I can't change my eBook cover now. I'm sure that if it were really urgent I could contact the company, but it's not, so it wouldn't be fair to hassle them over something I only paid $4.95 for, especially now that I have a better option, below, to create covers really quickly.
Of course, for a product of this undoubted quality, myecovermaker.com would be crazy if they didn't have an upgrade offer 🙂 You can upgrade to have full access to the tools for unlimited access and downloads at $14.95 per month or $99 per year.
If you are 100% sure that you will never want to create another eBook cover, and never want to amend the one you are creating, the $4.95 option is good value for a basic cover, and if you take the upgrade there are many more options available.
Use A Freelancer (e.g. Fiverr, eLance, etc)
There are so many freelancers who will produce an eBook cover for you that I can't possibly review the ever-changing population. But here are a few of my experiences from using Fiverr (the only freelance site I have used for graphics production jobs).
There are always hundreds to choose from – which can be a "pro" or a "con" if you just want the job done quickly! It may take you a while to find someone who delivers the results you want, but this can certainly be a cost-effective alternative.
However, while $5 is the price for the basic service, you will quickly find that if you want anything in addition – like access to the product to amend it later – many people will offer that as a "gig extra" for another $5, $10 or whatever. So be sure you know exactly what you're ordering.
My most recent experience was earlier this year. I contacted one freelancer for some graphics I needed doing and asked him to clarify that what I wanted was actually within the scope of what he was offering. It seemed a little "too good to be true", so I wanted to check. He "replied" by just copying back the offer to me – dead helpful.
Anyway, I went ahead and placed my order and waited the required time. Five days from memory (faster delivery was an upgrade offer). When "time was up" I went in to check for my delivery and found he had just cancelled my order – no reason given. I contacted him to ask why, no reply.
Well, you get what you pay for, and because the order was cancelled it didn't even cost me anything…. except a 5 day delay to my project and some irritation.
I'm sure this guy was an exception to the normal service – although he was a higher level seller and had good feedback. But, probably unfairly, it left a bit of a sour taste in my mouth about Fiverr freelancers. Funnily enough I have just "plucked up courage" to try them again – so I'll report back again, with hopefully a better experience.
Using Fiverr my warning is to watch out for "gig extras" and be sure you will be able to amend your own designs. Despite my unsatisfactory experience Fiverr is (probably!) still a good alternative for the budget challenged user to hire a good graphic designer once you've found someone whose work you like.
Buy software to make an eBook cover
Readers of last week's post may remember that one of the up-sells for The 6 Hour Ebook was for eCover Rhapsody, software to create your eBook cover.
After my experiences with the previous ways of making eBook covers, I came to this software with relief. I found it the the most cost-effective and best value of all. Most importantly – to ME – it was the best use of my very scarce time.
Here is a version of my eBook cover, and while it may
not be YOUR choice of design, it took me just a few minutes to produce and amend, even while learning to use the software.
As a finished cover it looks a whole lot better than any of the attempts above that took me far longer.
This is based on just ONE of a huge number of templates I could have used for my starter. I am impressed.
The eCover Rhapsody software offers amazing value for money and time spent.
Yes, there is a (very low) one time cost, but if you ever want to create an eBook cover again, or amend an original one, you can do so. Here's a quick list of the features I liked best:
100+ backgrounds to apply to……
…..loads of ready prepared eBook cover templates
227 built in graphics
1 click 3D conversion
Point and Click edit makes it fast and intuitive to try different effects until you settle on your preferred design
Rather than me waffling on about the features of the eBook Cover creator, here's a quick (not even 3 minutes) video to show you what you can do.
Follow my link HERE to buy eCover Rhapsody with confidence, and I look forward to seeing some of your finished eBook covers.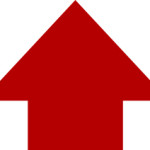 (For extra value – at the time of writing – the eBook cover software  actually costs a few dollars less as an up-sell to the 6Hour eBook training, which is something you will surely benefit from if you are one of the marketers already profiting in the $7 Billion eBook Industry.)