6
Internet Marketing Support Group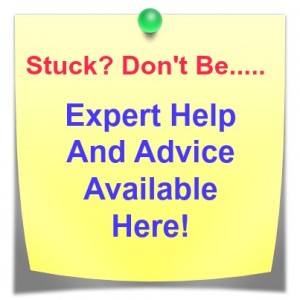 One of the services I have mentioned briefly before, is my membership of the Internet Marketing Review support group. I have been a member for so long now that I almost take it for granted, but I shouldn't as it is such an essential part of my business.
The Internet Marketing Review is a support group for Internet Marketers. It's run by Neil Stafford who has been running his own online businesses for over 15 years now. He is known in the industry as honest and reliable. (I've actually worked with him in various capacities for over twelve years.)
Neil actually DOES what you're trying to do – he markets real life products and services online to real people – not just Internet Marketers. As a member of the group, you'll find out more about some of the surprising niches he has cornered, and how he did it.
Who Will Benefit From Membership?
The membership is aimed at anyone who is serious about starting an online business. By serious, I mean anyone who understands (or is willing to learn) that "the only place Success comes before Work is in the dictionary".
Beyond that, the group caters for all levels of expertise:
Absolute beginners – never sold a thing online
On the road to success – made a few sales and want to scale it up
Experienced marketers – even they get technical problems and need to bounce ideas off others
How To Use The Internet Support Group
This varies for everyone, depending on your level of experience. Which is what makes it so valuable. Your membership will expand to fit your level of expertise. You'll read below what's included in the membership, and your opinion may be different, but from my point of view the most valuable benefit is that I can ask as many questions as I want on a wide variety of topics, and all for a fixed monthly fee.
Is It Good Value?
Yes, it costs money (shock horror) but I have learned from bitter experience that there are certain resources I need to pay for as a business overhead in the same way that many businesses will insure against fire, loss of equipment and other problems.
While not in the same league as those, running your own business from home can feel very lonely if you have nowhere to turn to when things get rough, or when the ideas have stopped flowing. You can't really put a price on that one idea that moves your business to the next level.
The fact that so many members have been in the group long term is proof of the value of the service.
For beginners, the amount of information you'll find to get you started online is amazing. You could buy 10 ebooks or products a month and not learn as much the resources and experience accumulated in the group.
But even more valuable in my experience is having ready access to answers and opinions on technical or marketing problem in your business that you have no idea how to fix. How much would it cost to get in "an expert" for an afternoon, even assuming you could find one available that afternoon?
This is where my membership pays dividends, as there's always someone in the support and help-desk who will chip in with their experiences and advice.
Of course as your experience grows, you will find YOU can answer other people's questions – that's a real confidence booster!
How Internet Marketing Review Helped Me
Here's just one real-life example of many over the years. A few weeks ago I was having a problem with my blog so Pete, the resident blog expert actually went in and found the problem code. Although I've been using WordPress for many years now, this was way beyond my level of expertise and had totally defeated me!
If I had needed to pay someone to fix this it would have cost far more than the monthly subscription – and I can ask as many questions of this sort as I like.

Another benefit of the group membership is that everyone in the group is involved in Internet Marketing, so it's not like consulting a "regular" support company where they might not have a clue what you're talking about. We're all on the same wave-length.
But I Only Have Silly Questions….
I can't remember who said it, but the only silly question is the one you don't ask! There are members at all levels, from complete beginners to very serious experts. You'll be sure to find someone there who's at the just the right level for you, wherever you are in your business.
And where else can you call upon online marketing specialists, who have experience of setting up their own real life businesses, to give friendly appraisal of your ideas for one monthly price?
What Else Is Included In The Membership?
As well as the help and support desk, you will find: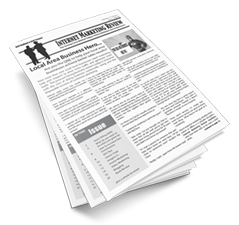 Marketing and money-making blueprints
Video tutorials
Training modules
Free access to some of Neil's new products (yes, Neil still actually produces and markets his services and products online). Non-members pay good money for Neil's products!
You will receive regular email tips and news
Industry updates for members only
Perhaps surprisingly to some, a printed newsletter too. I like to study this quietly and make margin notes of things to implement later.
If the articles and resources prompt questions in your mind, pop into the discussion group to get them answered. That's what it's there for!
Don't just take my word for it, you can take a full 2 month trial membership to check out that's it's all there! Click here for full details and to take a trial
Who Will Not Benefit?
If you believe the hype that "With an online business you're just a few clicks from success", membership is not for you. (Unless you've failed at that route and you are ready to apply some common sense and work.)
Instant online riches? Hah! Don't make me laugh (or cry). I was innocent enough to believe this, and to imagine that with my 30+ years in the computer industry, this would be simple, and I would be ahead of the game. Not so. I had to serve my apprenticeship just like anyone.
What Is Your Current Goal?
Are you still waiting for the excitement of seeing that first sale, then reaching that first $100 a month, or even $1,000 a month and beyond – like many current members.
Whatever your current goal, so long as you are working towards it, there is support to cheer you along the way.
Neil's stories, available in the group, will show you his progress from those first tentative sales online right up to his current level of success – and how YOU can do the same.
Sadly often the self-proclaimed Internet gurus haven't actually been in the trenches and DONE what they are preaching about. The forum members – like me – have dirt under their fingernails from clawing their way on-line. because if anyone tells you that by setting up an online business you are "just a few clicks from instant success" – they are lying to you.
Perhaps that was the case some years ago, but times have changed and you have to keep up-to-date with new trends. What worked even last year may not work this year. You only have to look at the constant changes Facebook throws at marketers, and that's just ONE avenue of taking your business online.
One is a dangerous number in business – so don't be a loner, dip a toe in the water and learn many ways to take your product to market. When you mix with successful people you're more likely to become one of them.
How Do I Get A Trial?
You can learn more about the group with a 2 month trial by clicking here.
When you join, be sure to go into the discussion group and introduce yourself. Don't be shy, tell the other members about your level of experience so that everyone knows how best to help you. You're guaranteed a warm welcome – and you may even encourage someone else who is feeling shy to ask their first question.
Most of all, please use my Contact Form to let me know you have taken a trial so that I can welcome you myself. Take a full 2 month trial membership, get those burning questions answered, and prove to yourself what a valuable resource this is. Who knows what you will achieve with two months of help and support?
Click here and I will see you there!