Many people wiser than me have been telling me for a long time that I should specialize, and choose a niche for myself. I'm still pretty ambivalent about this, because I've put so much effort into my other websites, and I do enjoy logging my progress here.  Anyway, I thought I'd better take notice, since it's such a consistent message. But even that is causing me problems, because for my chosen niche, my blog is running too slowly. So that's the first thing to work on. Never easy!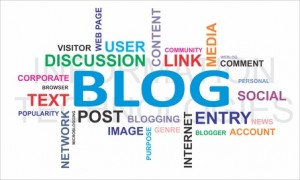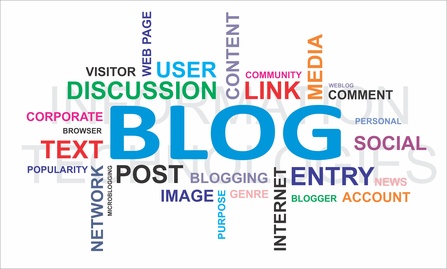 Anyway, let's just back-track a little and go over how I chose my niche. As I've mentioned a few times on this personal blog, I have been doing a general down-sizing exercise, letting old, unproductive blogs expire. This has to be a good step, and is slowly freeing up my time to concentrate more on a niche.
So looking at my remaining sites to see which has the best to offer as a long-term niche business, I have decided on Hair Mineral Analysis and its related products. There are several reasons for this:
Because I can offer it world-wide I have a large target audience to help.
It's the service I'm most passionate about, having specifically studied it at college
It's not very well-known
It's evidence based, backed by science
It can produce proven benefits for a wide range of health challenges
There are repeatable products that can bring in a monthly income
I already have websites, products and procedures in place
I can call on good specialist support if I need to
Which was all looking good, until I revisited the corresponding health blog and found that it was taking forever to load 🙁 That's where we came in, at the beginning of the post!
My blog is loading too slowly!
By chance as part of my "learning" I had been reading about a plugin called P3 (Plugin Performance Profiler). This scans your blog and provides a graphical representation of the percentage of resources each plugin uses. So I installed it and was horrified to discover that about 25% of my blog's time was consumed by JetPack – WordPress's own offering.
The JetPack plugin offers many functions and is probably great if you were starting afresh and wanted to use this one plugin for multiple functions. For good or ill, I'd already done many of these things in different ways, so much of what JetPack made available was superfluous to me.
When I really investigated, the only function I hadn't already done some other way was allowing people to subscribe to my blog posts by email. So if I could replace that, I could remove JetPack and hopefully speed up my blog.

So – how to get people to subscribe to my blog by email? Well, I did some investigations and found several options. Which to choose and how to decide? It needed to be something that fit in with what I've been doing to date.
You may remember that I am taking an online social media training course – Social Media Spider's Web, run by Sue Worthington. (That's an affiliate link, but as a member of the group / course, I can recommend it completely honestly as I'm paying my own good money to use it. Not something I do lightly these days.) The course includes a closed Facebook group where we can ask for help. So that's what I did.
Sue promptly pointed me at a very detailed set of instructions to set this up and I have been able to do it; as you should be able to see in the right side-bar of this blog.This meant I could delete JetPack on this and my niche blog, and certainly the P3 stats now show both blogs loading faster.
Sue also sent me a set of videos for other ways to speed up my blog. Those I have yet to work through, as the "day-job" has intervened. But they're in the closed group for members to see.
So that, as a sub-set of my "focus" operation, has been one part of last week's work.
The rest of it has been implementing other tips from the course on my Facebook marketing and some networking with real-life people (shock horror!) about my Hair Mineral Analysis work.
At one level it hasn't seemed a very productive week, but anything that brings me closer to a focus must be good and I suppose I'm building for the future. If I'm honest, I have to confess, I'm still not completely sold on this "focus" idea. But let's see what happens.
Of course, if you find yourself thinking "My blog is running too slowly" I hope this post about the P3 plugin will be helpful. If you need even more help, Sue's Social Media Training (affiliate link) is highly recommended and includes the other resources I've mentioned in this post. Plus LOTS more!