2
Problems With Adsense
Last time I was on here, I was replacing my Adsense ads with Qadabra – which was all going well until there was an advert that wasn't using my Adsense ID. I'd been high-jacked and I couldn't see how to get rid of it.
Thanks to Tim Bonner who read my post last time and kindly offered to have a look for me, but in my work backlog I managed to miss his comment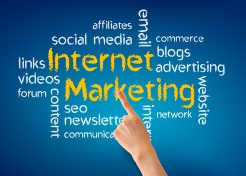 Happily I am a member of the Internet Marketing Review which is a support group for Internet Marketers. As well as being a huge resource of ideas and information, I can ask as many questions as I want on a wide variety of topics. So when I got "stuck" I posted a question in there and Pete, their blog expert, very kindly logged into my site and found the rogue Adsense code in a file called adsense.php in the section "Appearance > Editor". Once that was changed I could put my new Qadabra code in there instead and all was well.
So, big thanks to Pete at IMR for fixing my problem, and teaching me something new. If you'd like to learn more about the group, you can have a 2 month trial here. Yes, it costs money – but I'm gradually accepting that there are certain resources that I need to pay for as a business overhead.
Other Services I Recommend
Another of those is SpiderOak, a cloud backup that really saved my bacon last month. Angela has written about cloud backups after she heard my woes, so I'll save my unfinished post until next time as Angela appears to have found another service provider that she's very happy with and written a very comprehensive post about using their service!
The rest of the time since my last post has been very much spent in catch-up mode – plus wilting in the surprise summer that has hit the UK. We Brits complain when it's cold and then still complain when it's hot!
Actually I'm not really complaining as I'd been missing the sun so much for such a long time. I don't even remember having a summer in 2012. I'm pleased to see the sun and have taken some time off to just relax. That's my way of saying I'm so hot I can't face any work at the moment. No doubt we'll all be freezing and working hard again soon.