Last week I was fortunate enough to have the opportunity to write a review of 6 Hour eBook by Mialei Iske, which – as the name suggests is a plan to help you produce an eBook in 6 hours.
Who Is Mialei Iske?
Mialei Iske started her online journey about 5 years ago when she decided to try her hand at writing for a living.  Discovering Internet marketing has brought her to the place where she can use her extensive business background to create products that are helpful to others.
Writing might be her emphasis, but she has a passion for solving problems.  Over the years, she has marveled at the businesses that have evolved to meet market demands and transform their offerings as markets have changed.
As an Internet marketer, Mialei hopes to encourage others to learn the finer points of communicating their messages while solving problems in innovative ways.
I was fortunate to "bump into" Mialei in a Facebook group and have watched with pleasure to see how her online career has progressed, culminating in the release of her product "6 Hour eBook".
About 6 Hour eBook
It will come as no surprise that this product teaches a process, complete with a worksheet
and checklists, for people who want to write a complete eBook. Not just "any old eBook", we can all do that. Mialei's course sets out a step by step approach, with check-lists, to save you time and effort producing a GOOD and logically presented eBook.
For just a few dollars it's not a life-changing COST, but the VALUE from what you learn can transform your online fortunes and set you up for profits in the $7 billion eBook industry.
The course consists of:
You will also get access to the Writers Rhapsody closed Facebook group. Pre-launch this is fairly quiet, but assessing the posts already in there I can see it being a very helpful place to be when the product launches and membership picks up.
Are There Up-sells With 6 Hour eBook?
There are 3 optional up-sells – but they all add genuine value, rather than being add-ons such that the process won't work without them!
The first up-sell is Monthly Membership of Writers Rhapsody for just $7.95 a month. I've seen inside the monthly members' content and there's even more training and resources.
The second up-sell is eBook Cover Software. This has been separated out as an up-sell to keep the basic price at rock-bottom, because some people may already have eBook Cover Software, and wouldn't want to pay for software they already have.
If you don't have eBook Cover Software software already, I do recommend that you take advantage of this upgrade as it will make your life much easier when you prepare to publish your eBook. I didn't have access to the software, but if it's as good quality as the rest of the course you won't be disappointed. (UPDATE: I now have the eBook Cover software – see below.)
The third up-sell is a coaching session with Mialei to "JumpStart" your eBook. If you're at all hesitant about your ability to produce an eBook, do take advantage of this.
Who Should Buy 6 Hour eBook?
If you're running ANY sort of online business, this course can help you. Perhaps you want to:
Develop an eBook as a free gift to encourage people to opt-in to your subscription list.
Produce your own product to sell online. This can start as an eBook and expand into audio and / or video presentation for delivering the message in several different forms.
Create a complex sales message, in a logical sequence, to explain the reasons why prospects should use your service and leave it with them as a reminder.
My own interest in the product was a combination of items 1 and 3, particularly the latter. I like to produce eBooks to deliver my sales message as it's so easy to forget something when you're trying to do a face-to-face presentation, or if you have to delegate it to a third party.
What Will You Learn?
You may think you "know" how to produce an eBook. I've produced several already and probably most of my readers have too.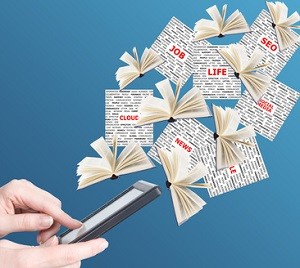 However, what you will learn when you buy 6 Hour eBook is a strategy for doing this more efficiently than you have ever done in the past.
For a tiny one-off cost, you'll have the tools and checklist to repeat the process over and over again, producing better eBooks – and more of them. Just think – your own "library" of eBooks for every possible type of prospect for your business.
I guarantee that having produced your first eBook using Mialei's method you'll NEVER want to do it any other way.
How can I be so sure? Because with several eBooks already under my belt I used Mialei's method to produce my next. So I KNOW it works. (How could I write a review of 6 Hour eBook fairly, without having tried it?)
Presentation and Initial Impressions
The course is beautifully presented – Mialei used my favorite color as her "template", but honestly that's not the only reason I loved it so much 🙂
I think I can say that this is the FIRST product I have reviewed without finding even a minor spelling mistake or "grammar-ouch". At one level you'd expect that from a writer, but it's surprising how many fall down on this.
Having been a freelance sub-editor on a professional, scientific journal in one of my previous "lives", such mistakes jump out and really distract me from the author's message – calling into question their professionalism.
Top marks to Mialei for passing my "nit-picky" scrutiny, so that I could focus on WHAT she said, rather than mentally correcting her grammar and spelling.
How To Use 6 Hour eBook
Without stating the obvious, the only way is to actually set aside this short amount of time and produce an eBook. This isn't a course you should buy, read and expect miracles to happen. They won't. But you know that don't you?
You need to "buy and apply".
My Experience Of Using The 6 Hour eBook
To give you an honest review of 6 Hour eBook, I decided to use it myself, and I'll admit I was quite skeptical that I could learn much from the process, having already produced eBooks – AND written for the professional journal AND produced technical manuals "many moons ago".
Smarty-pants Joy was wrong, as you'll see when you read on.
I've been "meaning to" write another eBook to promote one of my services and and I have procrastinated, because previous products I produced took such a LOOOONG time to get to a standard that I was prepared to release to the unsuspecting public at large. (I'm a nit-picking perfectionist, remember.)
So it made sense to test Mialei's strategy on a real project, which is what I did.
OK, my eBook took me longer than 6 hours to produce. But – hey – "War and Peace" could be an eBook and you wouldn't expect to produce that in 6 hrs!
Obviously the time taken to produce your eBook is going to be related to the length. Mine is 22 pages long, and that's with only a few images taking up space. About 6,400 words.
The point is that applying this strategy you CAN produce an eBook in 6 hours if you choose your topic well. The lesson for YOU to apply is to be very "niche specific"; a good rule of thumb for Internet Marketers.
The eBook I needed is very general purpose, so I was happy to spend the longer period of time. I have spent maybe 8 hours so far and have a couple of further stages to apply, one of them very easy.
My eBook is actually well enough advanced that I could release it as a "finished product" right now, but I had to divert to write this review! My outstanding tasks are:
I still need to sort out a cover – at a pinch this could be text based
I always leave my "absolutely final" proof-read a few days, to let it "settle" in my mind.
What Went Well?
Mialei likens the process of creating your eBook to building a house.
The section on "Clear The Site" (ready to start) had me mentally scoffing right away…. thinking "She hasn't seen my desk. She doesn't know all the projects I'm juggling right now". But two of the tips to "clear my site" were completely new to me and SO effective.
They genuinely worked and I DID "Clear my site", for the allotted time, and then come back to my mental clutter AFTER producing the eBook. The tips are simple, but WAY ahead of the usual "turn off Facebook and your phone". Even if you never produce an eBook, you can apply these tips to ANY project and they'd be well worth the price.
So – how did I work?
First I printed out the course eBook so that I could make notes as I listened to the audio presentation. I was pleased to see that it was a no-fluff presentation, rather than being packed with "filler" like so many other eBooks are. Do they think I'm stupid? I want facts and strategy, not a picture book. Well done Mialei for an attractive and tasteful presentation that didn't insult my intelligence.
I listened to the whole of the audio all the way through to get the gist of the method. I liked the fact that these are "bite-sized" audios, 5 minutes each on average. I'm afraid I have the attention-span of a gnat for video/audio presentation – too long and I literally fall asleep (blush) – so they have to be short and to the point to keep me interested and awake. They succeeded.
Next I started the process of applying the method to write my eBook, using the printed and annotated course, with the checklists and mind-map to keep me on track.
The proof of the method is that I now have another eBook 98% ready for publication.
As a sideline bonus I will use the outline I produced to serve as a basis for my auto-responder follow-up series.
So yes! The process works and I produced a better eBook, in a shorter time, than ever before. Thank you Mialei.
Update And My Finished eBook
OK, I own up – I made a bad mistake trying to produce my own eBook Cover free of charge LOL. I wasted a lot of time on the cover, and it serves me right for being a cheapskate!
In the end, because I didn't have already have a professional tool to create an eCover I got eCover Rhapsody (the upsell to 6 Hour eBook), and made an eBook Cover to finish off my eBook.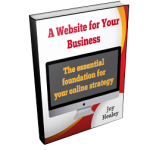 So here's the cover.
You can read my review of the software >>>>> HERE <<<<<
If you'd like to read my finished eBook – as proof of what really can be accomplished with the training and 6 Hour eBook creation training – click >>>> HERE <<<< then check your downloads folder.
Although I have this (and the eBook cover) on a squeeze page, I'm not going to bother to ask you to opt-in, because the book is targeted at a different audience to my readers here. It's for people who don't already have a website.
Right – back to my Review of 6 Hour eBook…..
What Could Have Been Better?
There were a few topics that I felt assumed a level of knowledge beyond a complete newbie, and I think just a little more help, by pointing to some free or low cost resources, would have been useful for someone who has never done any of this before. For instance:
Help researching keywords
More advice on the eBook layout for titles, headings, sub-headings etc
Where to find copy-right free graphics
Tools to manipulate graphics
Permission to use the text of Mialei's "All rights reserved" page, as a free text download!
Perhaps these will be addressed in the membership up-sell, which is a snip at the monthly price of $7.95.
One extra I would have like to seen, even as an up-sell, is a skeleton eBook file. I was lucky in that I already had one, but unless you're a Word/Open Office whiz, it's easy to make a mess. The first time I produced an eBook – maybe seven years ago – it was the layout of the eBook that I looked back on with the most regret.
Did I fail because I spent 8 hours instead of 6?  You're kidding me….. I repeat, I produced an eBook faster and more efficiently than ever before during this review of 6 Hour eBook.
What Support Is There?
Less than $10 and you want support as well? LOL
I'm guessing that if this course is as popular as I expect it to be even investing a massive $7.95 per month in your business (<<< sarcasm mode there) means Mialei can't spend a lot of time on individual help so it's in your own interests to participate in the Facebook group and get some answers there.
For anyone serious about creating an eBook using 6 Hour eBook the best way to get individual help and support will be the one-on-one coaching offer in the up-sell.
It goes without saying that any sales glitches and download problems will be handled efficiently, and the purchase is risk-free as you will be covered by Mialei's 60 day 100% money back guarantee.
Is 6 Hour eBook Good Value For Money?
I'm genuinely surprised that this course is priced so affordably.
The only way you can fail to get value for money is if you buy it and never even open it. The productivity tips alone are well worth the price, plus the check-lists and strategy that you can use over and over again.
Sell just ONE similar eBook that you've produced and you've recouped your investment. Sell more and you're in profit – AND enhancing your reputation by producing a better quality product that you otherwise might have done.
Follow my link HERE to buy 6 Hour eBook with confidence, and I look forward to reading some of your finished eBooks.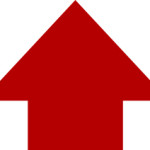 Or click the banner below for more information.
What Are YOUR Experiences Of Creating eBooks?
I hope my review of 6 Hour eBook has given you "food for thought". Have you set out to produce an eBook and succeeded – or failed? Please share your experiences of creating eBooks in the comments below.