Learning Affiliate Marketing
In a previous post I wrote about my resolve to improve my affiliate marketing technique in 2016, so when notification about a new eBook "Affiliate Marketing For Bloggers" popped into my inbox it immediately triggered my interest.
Even more so when I saw that it was written by my good friend Enstine Muki, a full-time blogger and serial entrepreneur with several successful online businesses to his credit. In this new eBook, Enstine shares the tips and techniques that he actually uses to earn money as a full-time blogger.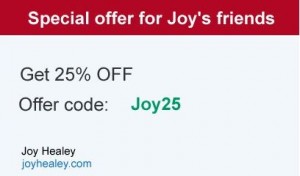 To sweeten an already sweet deal, Enstine has given me a 25% discount code for my readers.
Why Buy From Enstine Muki?
Having just subscribed to some new training for affiliate marketers, why would I buy another eBook about affiliate marketing?
Simple!
Of all the bloggers who have generously passed on their wisdom to me over the last months, it's the information I learned from Enstine, and the contacts he introduced me to, that has put the most actual money in my bank. So I KNOW he knows what he's talking about.
Now I'm sorry if that's a bit of a crass reason to have jumped on his product and bought it – but let's face it….. many of us are in blogging as a business that we hope will make money!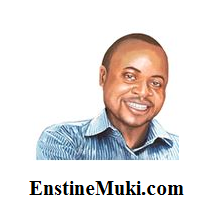 However, it's certainly not the only reason I bought it. I just KNEW that it would be valuable content, because Enstine is one of the smartest bloggers I have had the pleasure of "meeting" in my time online.
He's also one of the nicest and most helpful people I've come across; always there to celebrate my successes and encourage me.
When you become one of his customers you won't regret it and I recommend this eBook to you with complete confidence.
What's In "Affiliate Marketing For Bloggers"?
Let me say first of all that this isn't just a few pages of spread out fluff. There are 85 pages, packed full of solid content and beautifully presented.
But 85 pages of content is just the beginning, because most of those pages also link out to fact-packed resources on Enstine's own blog and posts from other extremely experienced bloggers that I hadn't come across before. If you have any interest in earning money as an affiliate marketer, these are the type of people you should be learning from.
One section you won't want to miss is: "10 things to look for in an Affiliate Marketing program". In a recent article I described the problems I'd had finding an affiliate marketing program that worked for me – and I listed the flaws I'd found with affiliate programs I chose without knowing enough about what to look for.
If I had seen Enstine's book before I plunged blindly into affiliate marketing for my blog I would have saved a lot of time and made far fewer mistakes.
For instance, in Affiliate Marketing For Bloggers Enstine addresses head-on the sticky problem of preventing affiliate commission theft – it took me months to realize that this happened, and more importantly, to find a way to prevent it.
Other highlights are:
Where and how to find affiliate marketing programs – there are many more than you might think at first
5 secret methods to boost sales and commissions any time
7 ways to empower your blog for earnings on autopilot
Affiliate marketing and SEO
How to use your list with affiliate marketing and get results
Social media, tools and strategies
A glossary of affiliate marketing terms
Who Should Buy Affiliate Marketing For Bloggers?
The simple answer to this is: anyone who would like an extra income online from their blog. Even if your blog's main purpose is just as a regular company site, who wouldn't say "yes" to a sideline income from affiliate marketing?
So…..
If you're brand new to affiliate marketing you should certainly buy it, and save yourself much heartache and time
If you're just making a few dollars a month as an affiliate marketer, you'll improve your earnings as Enstine will show you what he does to earn so well from his blog
If you're making a 3+ figure monthly income from affiliate marketing, you can easily afford to buy it, and I'm pretty sure you'll still learn some useful tips and tricks
The worst that can happen is that you buy it, don't feel you've got value from it, and invoke the money back guarantee.
Who Should NOT Buy Affiliate Marketing For Bloggers?
If you're one of these people who imagine that money will flow effortlessly into your account without doing any work, just because you bought the eBook, I can tell you it won't. You have to actually implement it…. just buying it doesn't magically put money in your bank – but hopefully you realize that by now?
The only place success comes before work is in the dictionary. Help for bloggers is here!
Click To Tweet
At the time of writing it's very the first week of 2016 – why not make a resolution that, this time, you will buy AND implement what you read?
As a result of reading Enstine's book I have already made one major revision on my blog (it's not obvious, but I know it's done) – and I will be implementing other tips through the weeks.
Not In The Internet Marketing Niche?
Don't imagine that affiliate marketing is only relevant to the "make money online" niche. Enstine covers how you can apply affiliate marketing to almost any niche that you could imagine, with a section on how to find suitable programs – because your marketing must always be targeted to your niche.
Some time ago I was chatting with another blogger and discovered that he was making a regular three figure a month income from a blog about ants! I promise that's true. Imagine if you could repeat that success over many different niches? It's certainly possible – when you go about it the right way.
Follow Enstine's tips, set up one niche, get it generating a profit, then rinse and repeat with a related product in the same niche – or break into a completely different niche.
Affiliate Marketing Without A Blog?
In theory it's possible…. I suppose….? Some years ago it was – but things have changed online and I'd be most surprised if anyone can make a big success of affiliate marketing without a blog.
Here's an idea – if you are a successful affiliate marketer without a blog – please post a comment to let us know it can be done.
I confess – before I knew better, I actually TRIED to do affiliate marketing with no blog. My results?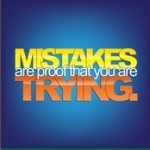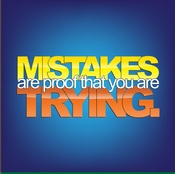 ZERO success
Money wasted on adverts, mailings etc
Time wasted; and time can never be replaced
So I most certainly don't recommend trying affiliate marketing with no blog.
In my opinion a blog is an essential tool for affiliate marketers and time wasted marketing with no blog is time that would be better spent setting up your blog.
If You Have No Blog Yet
If you're so brand new to Internet Marketing that you don't even have a blog yet… don't be put off by the words "For Bloggers" in the title, because in just one line of this eBook, Enstine links out to free information that will help you set up your own blog.
You could pay far more than the (discounted) price of "Affiliate Marketing For Bloggers" to have your blog set up for you, or to learn how to do it yourself. And if you don't pay with money, you'll certainly pay with time.
Discount On Affiliate Marketing For Bloggers
You've probably realized that I'm totally blown away by this new eBook from Enstine. I know I'm supposed to find something negative to say about it – but I can't!
I had a suggestion for improvement – but before I'd even finished my review, Enstine sent me an updated version with exactly that section included.
As I am one of his customers, Enstine has given me a special page to promote his Affiliate Marketing training, and offer a 25% discount to my readers.
Grab 25% discount on Enstine's new eBook, Affiliate Marketing For Bloggers: https://joyhealey.com/AffiliateMarketingBloggers
Click To Tweet
If you have any interest at all in making money with affiliate marketing, I heartily recommend you to take this discount on Affiliate Marketing For Bloggers, find out what you've been doing wrong up to now and implement these tips as soon as possible.