28
Start A Blog For Seven Dollars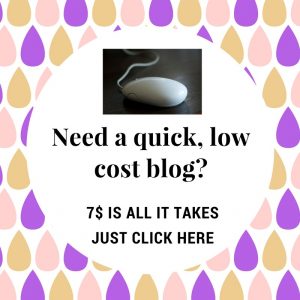 Quick Way To Start A Blog
My main business is TPS (The Perfect Solution) and I have almost 200 people in my team now – so some of them are looking for a quick way to start a blog to advertise their business.
Bloggers reading this might expect me to say I've built this team by blogging. Sadly, although a couple of my blogging friends have joined me because of my blog, the bitter truth is that blogging has been pretty irrelevant to the growth of my team.
It was done the old-fashioned way, by telling a few friends and sharing my results with them – of late, I've been posting images etc on Facebook to attract interest…. but that has to be done with caution.
So what should I say to my team when they ask me about starting a blog?
My Honest Results From Blogging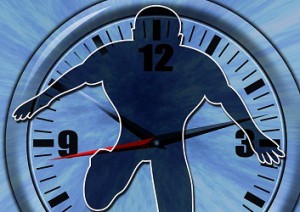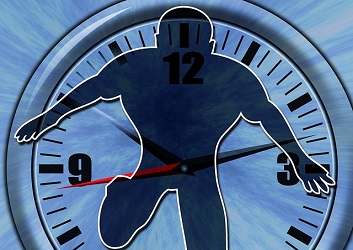 Sadly, for the time spent writing and maintaining my blog, the results have been minimal.
OK, it's been "interesting" and I've met some wonderful people – but for "return on investment"and "return on time spent" – it's been a disaster, and to be honest I don't see that changing.
There are people in various blogging communities who have advised me – and I'm sure there's TONS that could be done to make my blog better.
But I can't spare the time to invest in it any more.
Having built a team in TPS, my first responsibility now is to help them get the same results I'm getting. And they're not coming from blogging.
So it's time to move from "recruiting" mode (I only needed 3 upgraded members) to team support mode.
But first a little reflection on my blogging.
Being A Career Blogger
If you want to be a professional blogger, the self-hosted WordPress route, with good professional hosting is the only way to go. I've even written arguing against the free blogging route here on this blog – and I still stand by that advice.
But I never set out to be a career blogger.
I just wanted to make an extra income, part-time, with an online business…. and somehow along the way that got translated into "I must have a blog" to make money online, and that brought many other tasks to go with it.
A Controversial Post
So as a business building tool, blogging hasn't worked – for me.
I know it's worked for many of my visitors who will be reading this and I congratulate you.
But it hasn't worked for me…. and even worse…. I now feel that it's taking time away from what I must do – which is support my team and build their businesses.
Another quite well known blogger, let's call him Blogger A, asked me to be interviewed as "A Successful Blogger" – and, do you know, I just couldn't perpetuate the myth.
If a successful blogger is someone who has a "pretty" blog and spends at least a full day a week writing a post, plus promoting it and commenting on other people's blogs to generate traffic…. then OK, by some definitions I MAY be a successful blogger.
My Definition Of A Successful Blogger
However, I went into blogging to make a second income, and blogging is NOT doing that for me, so I'm NOT a successful blogger, according to my own definition of successful blogging for business.
I told Blogger A, this and he was still keen to "interview" me. So I said I would only be willing to be interviewed if I could "write my own script" telling the truth about how I really felt about my 4+ years of blogging. He agreed.
After seven hours of pounding the keyboard, I had my "Real Life Blogging Experiences" script ready for for him, and sent it off. It clearly wasn't toeing the party line and I've never heard back from him LOL
I did feel better for getting it off my chest though 🙂
What About Helping Other People?
Of COURSE I still want to help other people.
In fact that was actually what triggered this post – my responsibility is to help people in my TPS team.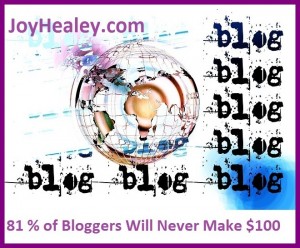 But help them start a blog? When I've had such dismal results …. I couldn't look myself in the face!
If people want help with career blogging there are far better sources of help: Donna Merrill provides affordable blog coaching. I'm an admirer, not an affiliate.
I can be of better service to my TPS team helping them round the plethora of ready-made, professional marketing materials and free training.
Helping my team is showing them what DID work for me.  Not perpetuating the myth that blogging had anything to do with running a successful TPS business.
A Quick Way To Start A Blog
So if, despite my blogging experiences, anyone still wants a quick way to start a blog I am pointing them towards the free blog that comes with "Leased Ad Space" advertising (it can cost just $7 for as long as you choose).
It's not all-singing all dancing, and I know all the criticisms that can be levelled at it.
But I don't care.
Yes, I KNOW it could be gone tomorrow. For $7 it's a throwaway blog. You get what you pay for.
Knowing the potential pitfalls, I just won't invest into it the work and time that's gone into this blog.
What Did I Get For My $7 Blog?
On my Leased Ad Space blog I have an About Me Profile and a few blog posts that were quick to set up. I'll do some more as time permits.
Actually the blog is a free give-away added onto the advertising. The $7 is for advertising that got me one of my best TPS team members.
I am looking for newcomers to the online marketing arena – hoping to catch them and get them earning before they fall prey to the "gooroos". Leased Ad Space is getting that traffic, when – on my blog here – I'm NOT.
Will I Scrap My Blog?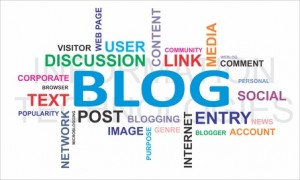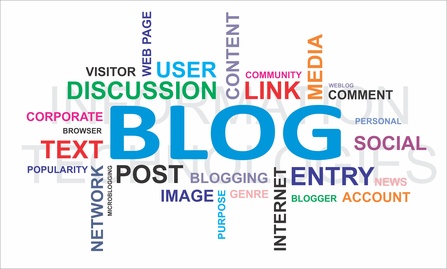 No…. it's my baby, and like all the babies we love, too much time and stress (and money) has gone into it.
I'll leave it here, I'll no doubt continue writing on it – maybe not every week, but it's useful to write updates about TPS and previous programs that are still ticking over, so that I can refer people to them.
This strategy was suggested to me by a completely different blogger. It is more or less what he's doing after having the same experience as me. He's a far more competent blogger than I am, but when I last spoke to him he said he hadn't put up a blog post in weeks.
In fact…. thinking about it…. at several of the blogs I visit to comment on, I'm hard-pressed to find a post I haven't already commented on.
Sounds like THEY'RE losing enthusiasm too.
Your Turn….
I truly hope you have had better results from blogging.
But if anyone you know asks you to recommend a quick way to start a blog, perhaps you may like to spare them several months of hard work and point them at the Leased Ad Space program, with its free blog included for $7.

(Income disclaimer…. the "daily income" I am making is from being an upgraded member with TPS, NOT from Leased Ad Space. My results are not typical, I applied "work" to the equation, which many won't do!)