7
Start An Online Business For $10
Who Wants To Start An Online Business For $10?
Many people want to start an online business but are constrained by time or money – or both!
Until very recently I would have thought it impossible to suggest you could start an online business for $10. So I will come clean right away and say that's a bare minimum, and to your $10 you will have to add time and effort. Time as in working at it, and time as in waiting to see results.
So yes – that was a headline designed to attract attention 🙂 It IS possible so long as you add effort to make your business grow.
But given that any business needs effort to grow, this is one of the simplest I have seen.
Simplest Way To Earn With FutureNet
There are three main earning strands to FutureNet, but the easiest and lowest start-up cost is from their product based 3-wide Friends Trees (matrices). Start with The Friends Tree, use to to either generate more cash for the other options – or just withdraw your money and enjoy it.
You can start for as little as $10 (one off) and upgrade to higher levels if you choose to. Obviously you can earn more with the more expensive products, but that's completely optional.
Low Cost Online Business For Retirement Income
When you're looking to build a business to supplement (or build) your retirement income, you probably won't want to spend a lot of time or money.
So if you know 3 people who have $10 and would like to earn an income online, I recommend you take the "Friends Tree" route in the FutureNet business.
My regret is that I didn't take this seriously when it was shown to me two years ago, because those who have been building FutureNet over those two years are now making a serious monthly – and even daily – income from it.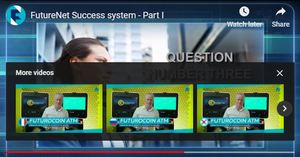 But it's stood the test of time and has now attracted the attention of marketing leaders who are bringing on large teams.
You can open a free account using the form at the bottom of the page you'll see when you watch a 10 minute video giving a brief overview of FutureNet (affiliate link).
Friend Trees – A Passive Online Income?
Yes, we all want that don't we? Sit back and let everyone else do the work while we "Get rich quick".
Although technically it is possible (eventually!) to earn a passive income from a $10 purchase in FutureNet via their 3 wide closed matrix (called a Friend Tree), don't hold your breath. As with any business, you need add some time and effort for success, as and when you can spare it.
I am working within a very supportive and active team that has been very successful. The goal we work towards is for everyone to bring in just 3 customers, even if only at the $10 product level. If you can afford to buy the $25 product on top of the $10 product that's even better. These are one off product purchases, and you can take as long as you like to do this.
When you have paid your $10, just show the video below to as many people as you can who are looking for an extra online income.
Most people in the business have brought in far more than 3, which benefits everyone in their friends trees.
On this video, our team leader Mark explains it well:

To open a free account please scroll down to the form you'll see when you click the FutureNet affiliate link here.
So  let's check if this is a credible business to get involved with.
About FutureNet
Some FutureNet statistics as of October 2018.
Launched in 2012 – so has a six year successful track record
200+ employees
3.5 million users worldwide
In the top 20 online direct selling companies
At the Macau Convention last month, the top 25 affiliates were presented as $25,000 a DAY earners from just ONE of the company's income streams. Warning: these are NOT typical results. YOUR efforts will depend on many circumstances and, of course, the time and promotion you put into your business. It's a business, not magic!
FutureNet Income Streams
With any business you consider putting time and even $10 into, it's important to know what the products are, and whether there are enough "strings to the bow". Here are the products and services through which FutureNet makes a profit that it then shares with its members: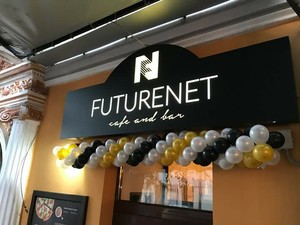 Online advertising tools to promote any business (online or offline) – blogging, lead capture pages, video emails, etc
Social Media platform
Affiliate marketing
Online games
The Friends Tree – my favourite option
Cryptocurrency (FuturoCoin)
Sports
An online shop
Branching out into a bricks and mortar cafe and restaurant franchise
No Monthly Cost
Your monthly cost is zero!
That's right… no compulsory monthly purchase. You may decide to have a monthly budget for building your business, but that's optional
FutureNet's Friends Tree product purchases are one-off and you can start as low as $10, upgrading only if and when you are ready. As you will have seen in the video above, the income potential is amazing even from that one $10 product purchase.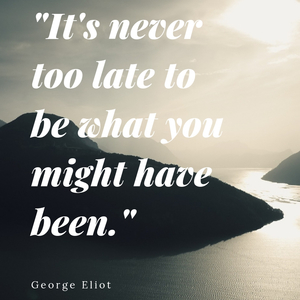 Your Choices
Do nothing – like I did two years ago. I'm now regretting that. But better late than never, and by waiting I have joined a company with a proven track-record, rather than a start-up that may or may not deliver the goods. With a forecast of 6 million more people joining in the next 12 months especially from China, it's an exciting time to get started.
So why not dip your toe in the water and learn more for just $10?
Helping You Get Started In FutureNet
Register as a free member in Future Net on my affiliate link below, then contact me here or message me on Facebook, tell me what your FutureNet ID is (in my team) and I will add you to our supportive Facebook community where you can interact with other successful team members who will help you get started in FutureNet.
To register for FutureNet (affiliate link) click here