Thanks To My Comment Authors In July 2015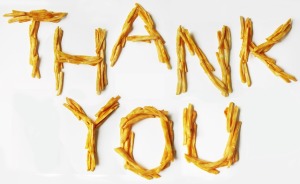 After my recent family and work crises, I seem to be settling back into a more normal routine of blogging.
It's good to be busy, but the past year has just been too much!
However it's given me time for reflection on my journey so far with my online business.
In short: I've made a lot of mistakes, but I've learned SO much. And I'm still here, despite all the mistakes and set-backs!
What I Cannot Be
I have realized that I'm never going to be one of these really clever technical bloggers, and anyway fighting technical challenges isn't what I want to do. I get enough of that in my software business. Blogging was meant to be relaxing and therapeutic. If I wanted more stress I would find more clients for my offline business!
I have also seen the pitfalls of many other business models that I thought might be good for me, and while I had some small successes with these, there were some huge down-sides. Many of them technical!
However, without blowing my own trumpet, I do have some talents that will help me online, and it's now time to put the blogging and Internet Marketing skills I've gained into practice to run a business doing something I CAN do.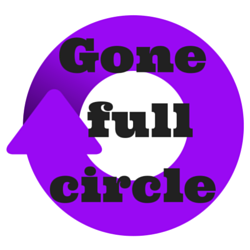 So my first post of July 2015 was reflecting that I have gone full circle, and back to where I started from in the pre-Internet days. (Yes…. I was there!)
That is network marketing (also known as Multi-Level-Marketing or MLM). It was how I earned the most money online in the past ten years. And for seven of those years I knew NOTHING about online marketing!
Going forward I am taking with me what I have learned over recent years and applying it to MLM.
The Problem With Network Marketing
Unfortunately I have to admit that network marketing has a bad press – probably because so many people fail at it.
I have failed at MLM more than once. Usually not because the "plan" didn't work, it was more likely because I didn't "work the plan" that was working for other people using the SAME plan.
One problem is that MLM is promoted as a low cost way for people to make money in their spare time. Unfortunately, sometimes it can need more start-up costs than you're led to believe, and more time too. These were big problems for me, and for other people I introduced, who never stuck around for long, especially when they were expected to make more purchases of products they hadn't sold the previous month – often known as auto-ships.
So when I decided to go back into network marketing I needed to find a company that would solve these problems. Here's my post about the problems with network marketing and how to solve them.
The company I chose, that solved these problems, was ExpAsset, a well-established company with an excellent record – and great plans for future expansion.
Their product is training in Crypto and Forex trading, with a service of trading done-for-you for those who don't ant to get involved in the trading. They also invest in IT start-ups.
Why ExpAsset
Rome wasn't built in a day – despite what the "one-click-wonder" gurus would have you believe. It takes time to build a successful network marketing business.
Time is something I don't have much of, due to my offline business. So my network marketing business must be something I can work with when I have spare time, yet put down when I'm busy with other clients – as I was in June and early July. So I had a brief period of activity and then a lull.
Yet even when I am inactive, the trading product is working for me.
If you have any interest in finding out more, you can open a free account by clicking the image above, or clicking here (affiliate link), or Contact Me on this blog. You can watch some videos and I will add you to a group where you can have all your questions answered.
The Problem With Product Development
Meantime, my "Full Circle" post generated a bit of feedback, agreeing with my reasons for stopping product development.
This resulted in a guest post by a product developer who does not want to be named. But she asked "Do gimmicks and best sales bonuses trump product value?" Her article generated some very interesting comments – many other people are feeling just the way I do.
Review of Oktopost Social Media Management Platform
Finally this month, because  people are using Social Media to find new team members, and because my time is short, I have been looking for ways to automate and expand my social media activity. So over the next few weeks I will be reviewing tools to make my life easier.
Here's the first: A review of Oktopost Social Media Management Tool.
That brings me to the end of this round up of my July 2015 posts, and all that remains is for me to thank those of my readers who took the time to read my posts and add value with their comments.
Total Comments on this blog in July 2015
Hi, My name is Rachit.
I made 7 awesome comments.
Hello, My name is Chery Schmidt.
I dropped 3 awesome comments.
Hello, My name is Mary Sloane.
I dropped 3 awesome comments.
Click The Page Number Below To Continue