Traffic Generation: Free Information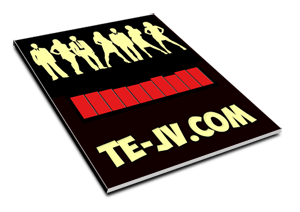 I was chatting today with a fellow Internet Marketer and we were saying that, although our skills had increased over the years, the one thing we couldn't do without was traffic, and that is the holy grail of all marketers.
One of the first places that newcomers to Internet Marketing start is with Traffic Exchanges.This is just stating a fact, not recommending Traffic Exchanges for visitors, because I don't in general.
They can be an enormous drain on your time for little result unfortunately, because you end up joining loads of them – in the hope of finding one that converts well, and the truth is (in my experience) none of them do!
They also tend to attract people looking to join the Internet Marketing "start a business online" market-place, rather than the average "person in the street" looking to buy a product or service. Again, all in MY experience. Others may have had better success.
However, if you are looking for people new to online marketing – as I am – I have found one site that save me hours because it shows my links in a whole range (over 100 at the time of writing) of traffic exchanges without me having to join them.
You can learn about it by downloading this free ebook.
The biggest thing I have learned the hard way is that free isn't really free! This is the one thing I'd really like to get across to you. Fast and free traffic (in abundance) is a myth perpetrated by Internet Marketers who just want you on their lists.
Yes, I have had free traffic, but I've paid for it by hours spent doing "something" – whether it's article marketing, article syndication or just clicking through traffic exchanges.
When I first started out in IM I was seduced into imagining that traffic would be easy to come across. It isn't. For example originally I thought that a $19.95 per month subscription for unlimited text and banner advertising was expensive. Now I realize that it isn't! And I now have realistic expectations about click-through-rates (rate at which people click from my adverts onto my site) and realize that the CTR delivered by this service is actually excellent compared to other services I've used that promised much but delivered little. Click here for a 14-day trial.
Sorry, but please don't contact me to tell me about other services you're offering. I'm already blitzed with offers.
I've run the gauntlet of traffic services and even subscribed to services by people I consider trust-worthy experts to see if they could do better than I was doing. In fact they haven't – and that's not because they're doing something wrong, it's because it's harder than anyone tells you.
My best method of generating free traffic has been Article Marketing. No great mystery, sign up for free as an author at eZineArticles.com – which is in the opinion of myself many others the best article directory out there – write articles regularly and traffic will come. It's free but it's not fast.
Another warning I will give is that Adwords is not as easy as it once was, and if you don't know what you're doing it's very easy to spend a lot of money for a low return, so pay particular attention to the section where you set your budget!
Traffic Generation: Free Information
Anyway – go ahead and download the free ebook, it's an excellent overview and will help you work smarter on Traffic Exchanges.
You can get free access to the Traffic Generation for Internet Marketers ebook, and many others, on my Free Internet Marketing Information page. Feel free to share this post with any-one you wish.