3
Services
Starting An Online Business?
If you're looking to start an online business, part-time or full-time, chances are I've gone through (and survived) the pains you may experience. Starting with how to get your website on-line!
Note – this could be an updated or new website for a conventional, offline business. Or you could be looking to start an online business from home.
I offer a free 30 minute chat to explore your options. See my Contact page.
If I'm not the right person to do what needs to be done, there's a good chance I know someone who will be just right for you. I work with a team of trusted professionals, built up over many years, and will only recommend someone whose work I believe in.
Here are some of the questions you may want to ask.
Blog or Website?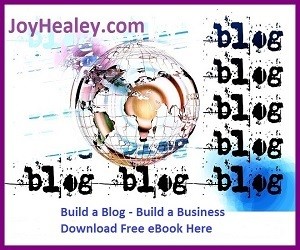 This site that you're looking at is a blog – personally I add new content to it every week, but it's your choice how often to add content. You could even set it up and add NO regularly content, just update the static pages.
Some small businesses may not have the time to maintain a blog. For instance, an electrician (or other trade) may just want to be found quickly online, and give bare contact details to potential clients.
Whatever type of website you choose, it's vital that it's mobile friendly. Contact me for more details.
So, for most businesses with no existing website I recommend the use of a mobile-enabled (responsive) blog – for many reasons that are detailed in a free eBook you can download by clicking the link below.
Once your blog is set up, (I recommend using the popular WordPress platform) you have the flexibility of handling your own site management, or sub-contracting it out.
Why spend time on website creation when you can be spending time on the aspects of your business that you are really good at?  Let's explore this a little more….
Web Design Services In Harrow
Some people tell me "It's easy to create a blog, why would I pay for it to be done?"  Yes, it IS easy to start a blog, but it's VERY easy to get it wrong and then spend hours and hours adding on the bells and whistles (and protection against hackers) that you should have added in the first place.
My advice is always to have a professionally created blog. Here's the link showing a site I created recently:
Once your blog is created you can decide whether to manage and update it yourself, or I can do it for you.
I wasted a lot of time and money trying to "do it myself" – and had to have several attempts to get from "downright rubbish" to my current blog. So from bitter experience, don't waste time learning to set up your own site – that's a one-off skill you shouldn't need to repeat. Get it done professionally and invest your time in learning the skills you need week after week in your business.
Learn To Sell Online
In an ideal world, you'd pay an expert to have all your online business services done professionally and I can offer my web design services to you.
But if you're just starting out online – maybe a part-time blogger, like I am – that's not always possible and you have to learn some of the skills yourself. You can do this, very affordably, with Affiliate Club.
To gain access to an amazingly low priced coaching course, packed with resources you can revisit as needed, as well as live events/Q&A sessions, click this link.
Whatever type of business you choose, the biggest question you need to address is:
How Will You Get Visitors?
The most wonderful website in the world is no good to your business if no-one sees it. Do you need:
Local traffic (for instance for a plumber or electrician)
Country-based traffic (for instance for a product that can be supplied by post)
World-wide (E.g. if you have a downloadable information product, available to a niche market)
Rather than relying on one source of traffic you would be wise to consider several:
Social Media (Facebook, LinkedIn, Twitter etc)
Paid Traffic (you may need deep pockets!)
Forum advertising
Community Marketing (time consuming but very effective)
Getting Found In Search Engines (Search Engine Optimization)
Email Marketing – (essential!) capture your visitors' contact details even if they don't buy on their first visit, then follow-up with more information using an "auto-responder". To take a trial / learn more about the industry standard auto-responder click here.
Depending on your budget, these services can be "done for you": prices depend on your exact requirements and I can give you a tailored quotation.
Or I can point you in the direction of training courses to teach you or your staff how to do these tasks. Click the links below to learn about each course.
Content For Your Site
YOU are the expert in your business, so YOU need to provide the content – text and images. (I CAN recommend people who will do this for you, but for a professional result you need to be prepared to pay good money – as they will have to research your market-place and target audience.)
A half-way house lets you get a "kick-start" with what is known as Private Label Rights content (PLR). Put simply, this is ready-made material that you can use as a starting point for your own website content. You buy the rights to use it (not expensive) put it into your own words, then use it on your site.
You can learn to load the material onto your site yourself, or just send it to me as text and I will turn it into an article on your site. (This is done on a monthly or weekly retainer basis, charged by the hour.)
So What Next?
That was a whirl-wind tour through the services I can offer you, because what's appropriate for one business is totally wrong for another.
I will tailor a package to your needs by having a no-obligation chat.
So please contact me here with your current website (if any), brief notes of what you're looking for, and times when you'd be available to discuss your requirements.