Entrepreneurs Bootcamp

Continuing my quest to learn marketing online, last weekend I went on an amazing Entrepreneurs Bootcamp in London's Excel Centre in Docklands arranged by Andrew Reynolds. The event was promoted as "The Big Favour", because Andrew called in a favour from many top Internet Marketers and other entrepreneurs to share their expertise so he could continue his tradition of supporting charities.
This year, the price for attending was a contribution to the charity: Children With Cancer UK, a leading children's cancer charity based in Great Ormond Street. The weekend raised over £130,000 (going directly to the charity). What a fabulous gesture by Andrew, to "give back" some of what he has earned in Internet Marketing over the last few years.
There were many speakers, all with their own irresistible offer LOL, but all added value with their information packed talks. Whether you liked the "offers", or not, it was a massive over-delivery from Andrew, because at the end he gave us free access to eight 50/50 JV special offers to promote, PLUS five free courses and a webinar to help us learn how to promote them.
What Did I Learn?
What I gained from the event (on top of feeling good about contributing to the charity) included:
A motivational session to re-inspire me.
Some new ideas and tools for promoting my existing businesses.
Thoughts about learning a new skill completely outside the Internet Marketing marketplace. Last night I bought a book to research it further.
Of course not everyone appreciated the fact that "offers" were presented at the end of all the speakers' presentations. And yes, the offers were very tempting, almost overwhelmingly so LOL.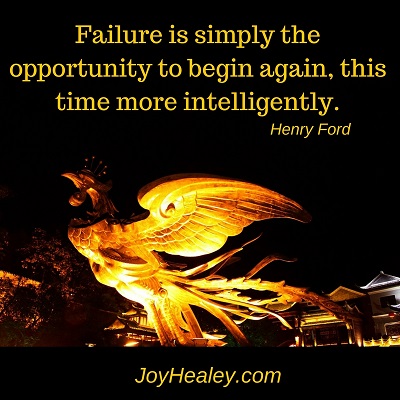 It's been my experience over the last few years that trying to learn everything by myself has been an expensive waste of time, but when I have invested in a new tool or training, it has usually moved me closer to my ultimate goal of financial security.
Not always, I confess – there have been a few mistakes, but I've learned from those mistake!
Sometimes this was my own fault, for not taking action. Other times it was because I listened to the wrong people – and maybe suspended common sense, if I'm totally honest.
Who To Learn Marketing Online From?
So who should you take your Internet Marketing training from? At the risk of being obvious, it's best to learn from those who know better than you do.
But sometimes, people have preconceived options and find it hard to admit they still have plenty to learn and haven't quite grasped who to learn Internet Marketing from.
For example, let me share my experience of making friends at the Entrepreneurs' Bootcamp last weekend.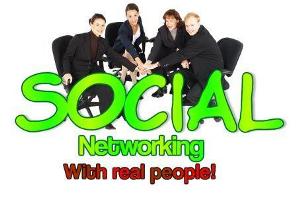 Between the trainings, I hooked up with various people over a coffee.
There was a great couple who are planning webinars in a real life application – nothing to do with the Internet Marketing niche. They'll just be applying the online marketing lessons learned at the conference to selling something "in the real world".
One lady produces fabulous physical products that she sells online. We really clicked, and are working together to promote her products on my ecommerce store, as mentioned above. Again, these aren't Internet Marketing products – they're gifts I want to buy for family and friends, while I get paid to shop online.
Another guy was equally nice and had a really interesting idea/product in the complementary therapy niche. Unfortunately his approach to the offers that were made in the conference was that all the information was "out there" for free, so why pay for it?
He felt he didn't need their social media and traffic training, as he told us he could just buy traffic on Fiverr 🙂 In the spirit of being helpful I couldn't let this pass and spoke up to say that was one thing I'd never do. However, he disagreed and felt I shouldn't "dismiss the idea" without having bought traffic on Fiverr and tested several different suppliers for myself.
He seemed surprised that instead of trying it out, I would rather take the advice of people who I feel know better than me, and who have advised me never to do this. He's a great guy and I wish him every success, but personally I'm done with testing my own theories. I now prefer to listen to advice from people who have demonstrably "made it" and are recognised by their peers in the industry, for instance, by being invited to speak at events such as the one last weekend.
Of course, keeping an open mind, if any of the readers I know and respect here can tell me they have successfully bought quality traffic on Fiverr, and made a profit from visitors to your site, I'll be interested to hear from you in the comments.
Social Media For Business Training
We all sat through the fascinating presentations, many of which emphasised the role that social media marketing now plays in starting a business online.
On the right, you can listen to one of the social media online classes. (There's over an hour's worth of free value, so grab a coffee and a notepad and pen.)
At the end of the weekend when we parted, we exchanged contact details. The lady and I have already been in touch about getting her products onto the westernized global shopping rewards platform, Incentibuys.com.
As for our gentleman friend, he gave us his gmail address because he said he would not be using Facebook or any other social media. That's a shame, as I tend to communicate for business mostly through Facebook now rather than through email.
I'm not quite sure how he could sit through three days of presentations and come to the conclusion that marketing on social media was NOT the way to go! Perhaps he'll reflect over the next few days as he watches some of free training. If not, I'll hope to hear that his very interesting idea has gone to market some other way.
What else did I learn ?
Online Marketing Certificate
Well, one thing I learned that surprised me was that one of the trainers runs a Nationally Recognised & CPD Accredited Centre and his course has been recognised as an official
qualification in the UK.
So, you can actually qualify for digital marketing certification at Simon Coulson's Internet Business School. << Affiliate link for a free trial of one of Simon's courses.
So that you learn more about his journey online, Simon Coulson is giving away a copy of his book 'INTERPRENEUR' that shares valuable insight about how today anyone can become an Internet Entrepreneur and start a Multi Million £ Business.
Going Forward
Applying the training from the Entrepreneurs Bootcamp is moving me closer to my ultimate aim of financial security. Because behind the scenes, I'm now working hard on the westernized version of our ecommerce business. The concept was fully proven by the Chinese company, and now we're bringing it to the UK, USA, Canada and Australia.
How You Can Help
We pay our members to shop online, and we're currently looking to find new suppliers. So if you know any small business that needs more customers, please contact me with their website link.  Sorry,NO multi-level-marketing companies, please. The person contacting me must be the business owner.