Happy Easter
In the UK, our Easter break is – theoretically – longer than the official 2 day Christmas break, although the latter seems to have stretched to 2 weeks for various reasons.
Last weekend in the UK our clocks had to be moved forward and, while it's a nuisance to lose an hour (especially as I was on holiday), it's a good feeling to get that symbolic indication that spring is on the way – even if the weather hasn't noticed it yet.
Whether you celebrate Easter, or New Life and spring, or whether you are in the southern hemisphere and moving "the other way" I wish you a happy "new quarter".
Reviewing The First Quarter of 2015
Gosh – a quarter of the year gone already. How are the goals you set at the beginning of the year? I have to confess I haven't done as much as I hoped to do, but I have made some big strides and decisions in my business. Some of them as a result of comments and experiences shared by my blogging community.
"Things" are moving in the right direction for me, but it all takes time and patience – neither of which are in plentiful supply for me. But as my plans progress I'll keep you posted.
Round Up of March 2015 Posts
In case you missed any of my posts, here's a chance to catch up:
My first post was a review of James McAllister's new book "The Young Entrepreneurs Guide To Business, Finance and Life". This is a "must-read" for anyone deciding whether they, or a family member, will be taking on student debt to go to university.
Here in the UK it's approaching the time of year when these sort of decisions are being made. So if you know anyone facing this choice, do them a favor and give this book as a gift. My review explains how to do this. I also pointed out that "young" can mean a young / start-up business, not just a person who is young in years, so that's another audience for the book.
Actually the review generated the most excitement I've ever had on my blog as an anonymous visitor was very critical of James's opinions. But James had excellent answers to every point!
My second post was a guest article by Ali Brown, who wrote an excellent article on networking tips for business. This was explaining how to get the best out of time spent attending local business groups to find new clients. Putting Ali's tips into practice when I attend my own networking groups has been very helpful for me.
My third post found me doing some soul searching about getting the best out of my time spent blogging. There's so much more to blogging than just writing the article, as almost every one of my readers will know. I got some very encouraging comments that have helped shape the way I will be running my business for the next few months, so thanks to everyone for your support.
My fourth post was a quick "public service announcement" and pooling of knowledge on how to keep your blog safe from hackers. This was triggered, as you might imagine, by something of an "attack" on my blog. If YOUR blog isn't already protected, pop over and learn how I, and other bloggers, protect our blogs.
How Has Your Business Progressed in 2015?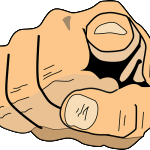 I'd love to hear how your business has moved on in the first quarter of the year. Please share your thoughts in the comments box.
Hopefully you found value from some of my offerings. To those of you who took the time to share your own valuable experiences, I say my usual heartfelt "thank you".
Without YOU, my blog would be a very lonely place.
Thanks to My Comment Authors
Total Comments on this blog in March 2015
Hi, My name is James McAllister.
I made 12 awesome comments.
Hi, My name is Jan Kearney.
I made 6 awesome comments.
Hello, My name is Sandy.
I dropped 5 awesome comments.
Hi, My name is Donna Merrill.
I made 4 awesome comments.
Click The Page Number Below To Continue