Archive
Category Archives for "Retirement"
Scroll Down For Recent Retirement Articles…..
My Own Retirement Plans
Many people have forgotten to make adequate plans for a care-free retirement. I was one of them. When my accountant warned I should be saving for retirement, I dismissed his warnings – I couldn't imagine ever feeling the need to retire. And anyway – there seemed to be plenty of time left. But while I was busy raising a family and running my offline businesses, the years crept by and somehow that retirement planning still hadn't happened.
Perhaps you can relate? Has the same happened to you?
So I started this blog to look at alternative ideas to build an extra income so that I, and others, can enjoy our retirement years. I haven't fully retired, but I spend far less time working than I once did, and it turns out that "enjoying retirement" costs more than working does! More clothes, more travel costs, more social events – but less income. Whoops.
My Retirement Business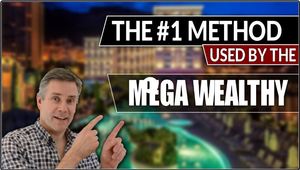 Obviously I don't want to be tied down to running a business that won't let me enjoy my new-found freedom, so my main aims were:
An interesting business that keeps my brain active
A part-time business I can pick up and put down when I want to do other things
After much searching, I found a business the fits the bill.
In fact it's a group of businesses that is helping to build my retirement income.
Click here to learn how you can join a little-known Private Members Club, using the methods that the wealthy use – but without massive risks and start-up costs.
Recent Retirement Articles Here