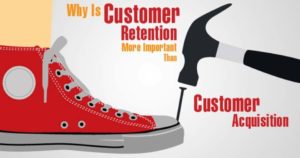 One of the biggest challenges in Network Marketing (MLM) is how to keep network marketers in your team. I have a solution for you.
In the big teams I have built in my past, the depressing statistic was always how quickly people gave up when they didn't see immediate success – in fact when they realised that there was some 'work' involved in (ANY!) business.
It wasn't just in my team / business – here's an independent statistic.
50% of people who start participating in an MLM business abandon it within the first year (and other equally depressing stats about low earnings in the industry). Source: The Modern Gentleman
If you're continually having to replace customers / distributors you'll soon run out of steam (and contacts).
But don't go – I have solutions.
Let's first explore the problem a bit…
Why Do People Fail In MLM?
Well, put simply, they fail because they quit, and they quit because, in many companies:
they have to make a product purchase to stay 'active' and,
horrors, they haven't sold or used the stock they had to buy to qualify last month and,
they see similar products in the local shop – and they're at lower prices and,
they see a distributor in their team has quit, so needs replacing, so…
they think: "Oh, this is too hard" and pack up, having lost money, but with a pile of stock on hand. Sometimes they will tell everyone whom they'd previously tried to recruit that, yes, they were right, network marketing is a scam.
Solution To All Those MLM Problems
The company / team I have joined will solve all those problems with a plan the like of which I've never seen before. (And yes, I know you've heard it all before… I felt like that until I really concentrated on how it works.)
Here are the solutions for Affiliates within our business:
No Need To Hold Stock
When I started in product-based MLMs I had boxes and boxes of stock – partly because I was trying to predict what customers would want to buy from me – yes I actually went round local shows and SOLD to real live people – and partly because I had to satisfy monthly product targets.
In the age of the Internet most distributors wouldn't even consider an MLM business where their customers couldn't buy online. Although sadly I know of distributors who are disappointed because their customers don't understand the 'loyalty' model. These customers just buy from head office, any distributor they bump into online, or even eBay, where disillusioned distributors dump their 'stock', no matter whether company policy prohibits it or not. If you've quit, you don't care about company rules – you just want rid of that stock!
In our business…
Product purchase is optional – that's the biggy for most people
You will earn 20-45% profits on purchases by anyone you introduce
The products are essential to anyone active in on-line business opportunity world – business opportunity marketing leads, so even if you don't buy them yourself you should have a wide audience to promote to.
BUT – You Don't Want to Promote…
No – most people don't want to either! Because they suck at it.
So, our USP is that we have a team of (currently) 84 Team Leaders actively promoting positions within the 3 x 12 forced matrix, to put paid customers in our team. You can access this service for $30 a month.
If you prefer to do your own promotions, that's fine too. Any method you like, but it makes most sense to buy the leads through the company and use them for your own promos.
Or – do as I am doing, mix and match. I'm using the DFY service and my own promotions too.
Doubtful if this can work? Then lock in your position as an affiliate for just $4.95 and wait to see what happens. For that "affiliate only" level in the business you will earn on the first level of a 3 x 12 matrix – 3 customers. If it takes off, and builds below you, take the decision to upgrade and earn on further levels.
Progress at May 15th 2022: So far I've had 3 people given to me, and found 2 myself – but I've hardly started my own promotions.
Help For Those Who Find Promotion Hard….
I work full-time so find promotion hard, and I have another main online business, so time is short.
But I do like to tell my list subscribers when I see a low cost opportunity they can benefit from.
So, I was delighted to be given detailed instructions on how to build my own squeeze page and incorporate an email follow-up series of about 90 days. So I'm building my own list as well as reminding them of the benefits of this program.
If you'd like to learn more about how our leaders aim to put 3-Under-You …. Click Here
How to Keep Network Marketers In Your Team
There are three reasons this will build:
Low cost – just $4.95 – to lock in your position, test the water and see what happens.
The option to develop a passive income if you let the Team Builders promote the business for you.
If those 'under you' take the business building option, think how fast your team will develop!
Who would quit when they have a team, built for them, and accumulating commissions?
There's a lot to get your head round here…. please look at the information pages that have been prepared for me….