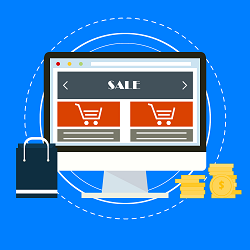 Even before the coronavirus pandemic struck, e-commerce was big business. Shoppers have grown accustomed to the convenience, speed and choice that it offers them. With a few taps on their smartphone screen or clicks from their computer mouse, they can get practically all of their shopping done and have their goods delivered directly to their doors faster than ever.
Stay-at-home orders and concerns about the spread of illness have only increased consumers' dependence on this technology. However, none of this would have been possible without the industry's laser-like focus on efficiency and accuracy. These are the drivers that keep customers returning to your e-commerce shop.
How To Improve Order Accuracy At Your E-Commerce Store
If you're a small business owner, doing business online is no longer a differentiator or a luxury — it's key to your survival during these trying times. Your customers are counting on you to deliver products to them quickly and reliably. That means doing everything you can to ensure fulfillment operations are as accurate as possible.
Here are some ideas to put into practice at your facilities.
Invest in People
For all the technology that goes into today's supply chain, there's still no substitute for skilled, highly capable people. Make sure to give those charged with picking and auditing orders all the resources they need to excel at their jobs. You can't expect accuracy when the people tasked with grabbing items aren't clear about what they have in their hands. Also consider creating some type of incentive or bonus system to reward employees who do well in this regard.
Implement Technology
Although you might think RF tagging or barcode readers are only for the big players, you would be wrong. It's never been easier or more affordable to incorporate these technologies into your operations. For example, smartphone apps enable employees to scan from their phones without the need for additional hardware. You have the ability to scale systems to fit your precise needs.
Use Labels
It seems simple, but making sure all items are properly labeled is a step some companies overlook. From barcodes to integrated forms and shipping labels, having the right information where everyone can see it is crucial to accuracy. Even though this might take a little extra time to verify that every item in your inventory is marked as it comes into your distribution center or warehouse, it is well worth the effort. When there is no ambiguity about what each package contains, you reduce the risk of inaccurate orders to a significant degree.
Eliminate Redundancy
The fewer moving parts there are in a machine, the less chance of a breakdown. The same goes for picking. Reduce the number of touches each product experiences during the process and you could see accuracy improve. Pay close attention to how many times an individual handles each package, and look for ways to streamline procedures as much as possible.
Watch Your Weight!
Weighing each order before shipping can indicate right away if you've made any mistakes. If the weight of a package is off by a fraction of an ounce, it means something went wrong somewhere along the line. Most order fulfillment software solutions make this easy and automatic.
Even once the pandemic is finally a thing of thIe past, it's clear that consumers' expectations for e-commerce will remain high. If you're concerned about maintaining an edge on your competition in this regard, you would be smart to take these ideas to heart.
Author bio: Don Amato is Vice President of Sales for Chicago Tag & Label, which manufactures form labels, labels and tags that deliver solutions to a broad range of industries including retail, industrial, manufacturing, distribution and medical environments.
SOURCES
http://www.chicagotag.com/industries-served/e-commerce-shipping-labels/
http://www.leansupplysolutions.com/blog/the-importance-of-accuracy-in-product-fulfillment/
http://blog.idsfulfillment.com/too-many-shipping-errors-increase-your-order-accuracy
http://www.conveyco.com/improve-order-accuracy/