Let me tell you up-front, that if you are looking for a completely free way to build an online business, you will pay for it in TIME!
There really is no such thing as a free lunch. (I explain why, further down.)
But if you want to learn, and you're willing to spend the time, here are 3 resources I can suggest to you. (All of them will recommend ways to speed things up by spending a little money – but you can, of course, choose to ignore these suggestions.)
Rather than producing your own product – which is great IF you have the skill you will need – or deep pockets to pay for help, I recommend you start to build your business online using affiliate marketing – which is making money selling other people's products and sharing the commission with the product producer.
1) Free Training in Facebook Group
One very large affiliate marketer has taken the unusual step of bringing together a group of aspiring and expert affiliate marketers and training them to make money online at no cost.
Why?
Simple! He's training you to sell his own (and other) products and sharing the commission with you in a more generous way than I've ever seen before – except for those with an ulterior motive – which he'll explain in the group. And if you know NOTHING else, you need to learn the dirty secret of most affiliate marketers. When I figured it out for myself (at enormous expense) I was stunned.
In contrast, I believe this marketer is completely genuine in his desire to help newbies make money online. And to do this he provides all the marketing materials that most people find SO difficult to produce themselves. Graphics, banners, videos, traffic (visitors to your offer).
So – he makes money when you sell his products and so do you, as long as you apply the training.
Furthermore, it's a two-level affiliate system in its own right, so you can also earn commissions on the sales of others who join the group through your link. (Everything is fully explained within the membership site that comes free when you join us.)
Again, due to shortage of time, that's the way I've mainly earned from within the group – although I have made a few sales myself.
You'll find a series of videos that you can follow, at your own pace, pausing and replaying if you need to.
If you join the free training group through my link HERE I will be your mentor, but I have backup from the rest of the group.
This (method 1) is the only way I can see where you can 100% make an online income with zero outlay. But you must follow the training and work at it. Money doesn't fall from the sky and into your bank account.
2) Free Training in Affiliate Marketing
This is video based training that will teach you the basics of affiliate marketing.
I've paid for teaching like this over and over again and it always tells me the same basic methods – so you may as well learn it for free! Click here for free video based affiliate marketing training.
I'm afraid as a personal preference I found the mindset videos in the first section waaaaay too long, and I didn't complete them. But the rest of the training videos are worth listening to.
3) Free eBook: Make Money In 30 Minutes a Day
This is very similar training to item (2) above – but as well as some videos, there's a very detailed eBook. If you prefer reading this may be the one for you, and it contains three different ways to make money online.
You can download the eBook here.
Two of the methods are very similar to the training in item (2), but the 3rd is completely different and I haven't tried doing myself because I don't have the time to do it.
But I do use a 'done-for-me' service for the third method. The minimum to get started with that is $300 one-time cost. So far I'm getting good results, but (as at October 2020) I'm still in my first month. Please feel free to contact me if the $300 DFY service could be of interest to you, when you've read the method in the eBook.
Some of the Tools in Methods 2 and 3…
… are over-priced!
So if you get in touch with me before / if you buy the tools recommended in the training I will suggest cost-saving alternatives wherever I can.
The Money's In The List….
One thing I, and any other successful marketer will tell you, is that the only way to make money online is to have a list of your own contacts that you will email regularly.
It's VERY unusual for someone to make a purchase the first time they see your offer.
After trying for many years to make money online, I only started receiving an online income when I started building my own list and emailing them regularly.
There are many ways to start out with list building, but the best teaching I have come across is this free list building course (affiliate link)
At the time of writing (October 2020) it comes with 100 free clicks included. Not sure how long the free clicks offer will stay open, but the training is free and very valuable, so nothing to lose. Some who took the free training made good levels of sales from their free clicks – and also had
You WILL be advised to open an auto-responder account. This really is an essential tool for any online marketer. Here's a free trial of the software recommend and demonstrated in all the suggestions I've made on this page.
Free trial of GetResponse here.
There are free auto-responders available (e.g. MailerLite), but you'll find it easier to follow the trainings above if you use the software demonstrated in the videos accompanied in them. It should soon be paying for itself.
Promoting a Share Club Free
My main business (which is a long-term business) is a share club investing in profitable real world businesses before they list on the stock market – and it's NOT free. Here's some info on the paid-for method I'm using to generate an income for my retirement whenever that may be.
If this is of interest, you can promote it as a free member to build up enough income to pay for your own subscription. Click here to learn how.
Which Free Help Best Suits YOU?
I offered above several different types information to show you a free way to build an online business
Please request information on the training style that best suits your needs.
When you have read it, if you'd like to, we can schedule a free coaching call, to answer your questions.
Please follow the steps on my Contact Me page. I look forward to getting to know you better.
No Money To Build An Online Business?
I'm afraid the myth about free businesses online is just that – a myth. If no-one is spending money, there's no profit to distribute! It's not magic and it's not charity. It's business.
There was a time, in the wild-west of the Internet when you could throw up a page and make money online. But it's long past.
It's not what you want to hear, but it's the truth.
The methods above will get you started (especially method 1) but even that recommends using an auto-responder to build your list, and some low cost tools to help you save time and use other people's experiences.
If you seriously have no money to put into an online business, start with method 1, and the biggest favor you can do yourself is to go and earn some:
Washing cars,
Washing dishes
Selling on eBay.
Or cut out an expense – maybe your TV subscription or one take-away or outing per month.
Faster profits by paying for help. The Facebook training group gives away the most free training and the most affordable addon products. I have bought two of them at a life-time cost of $13! If you can't afford that sort of money to get help with your business, you seriously should be considering with building a business online is best left to others.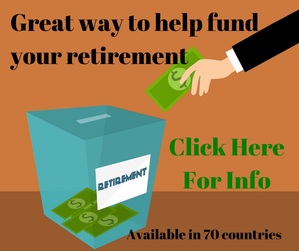 Ongoing Help
Whichever of these offers of help you choose, you will also receive free tips and updates from me to help you on the road to online success.
Furthermore, anyone who is a subscriber to one of my mailing lists is welcome to contact me with questions and I'll give you whatever information I can.
Blogging After Dark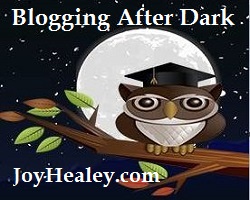 Remember….. building an online business isn't as easy as "they" would like you to believe.
I have burned the midnight oil many a time fighting problems, so that I can help you avoid the mistakes I made, starting an online business.
If you have questions about anything in the Internet Marketing niche, please reach out to me here.
Although I don't have the answers to everything, I'm a member of some great groups and I can ask some of my friends in those.
Time To Work From Home
Tragically in the last few weeks many people have discovered just how important it is to have a second income stream. I want to help you do that.  When you choose one of the first 3 methods above you will be added to my newsletter where I update you regularly with new ideas and tools that I have tested and found to work.