Free Help
Which Free Help Best Suits YOU?
I offer several different types of free help and information to get you started on your Internet Marketing career.
Please request information (below) on the Internet Marketing topic that best suits your needs.
When you have read it, we can schedule a free coaching call, to answer your questions. Please follow the steps on my Contact Me page. I look forward to getting to know you better.
No Money To Build An Online Business?
I'm afraid the myth about free businesses online is just that – a myth. If no-one is spending money, there's no profit to distribute! It's not magic and it's not charity. It's business.
There was a time, in the wild-west of the Internet when you could throw up a page and make money online. But it's long past.
It's not what you want to hear, but it's the truth.
If you seriously have no money to put into an online business, the biggest favor you can do yourself is to go and earn some:
Washing cars,
Washing dishes
Selling on eBay.
Or cut out an expense – maybe your TV subscription or one take-away or outing per month.
Faster Profits By Paying For Help
If you have a small amount of money to spend on building a genuine online business I can help you learn how.
First off, online business is ideal because you don't need to buy or hold stock, so you can minimise your costs.
One business I promote is a service where you can learn Internet Marketing and earn at the same time.
Click here to watch a free webinar and Learn Internet Marketing.
If you haven't time watch immediately, register for the webinar and you will be offered a chance to watch a replay. It's superb information.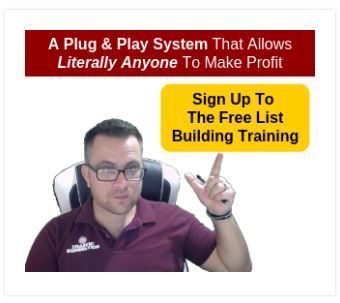 Free List Building Training
One thing I, and any other successful marketer will tell you, is that the only way to make money online is to have a list of your own contacts that you will email regularly.
There are many ways to do this, and you can learn any way you like, but the best teaching I have come across is this free list building course (affiliate link)
You'll find a series of videos that you can follow through, at your own pace, pausing and rewinding if you need to.
There's also a Facebook group of like-minded marketers to help you if you have problems.
My Purpose In Building An Online Business….
… is to fund a more comfortable lifestyle when I want to retire. (Which isn't yet!)
You may have a different purpose, but whatever your purpose, you're probably looking for a way to generate some extra income, without spending too much time and money.
Network marketing is a low-risk way to do this, but has the disadvantage that many people have tried it and failed. Including me. Yet it still remains the method that, when it was working, generated me more money than any other online business I tried. Which is why I still persist in promoting it – having learned by previous mistakes.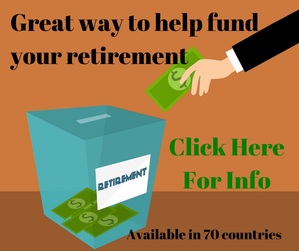 Network Marketing Without The Failure
Many people start network marketing / MLM with high hopes, fuelled by hype and (frankly) lies. They soon quit when realism sets in. I've done the same when I realised the time that had to be put in to build a decent sized business.
As I'm still very busy day to day my online business is only a part-time venture. So I need something fully managed by someone else, that can grow even if I have to ignore it for a month or so.
If this sounds like something that could interest you – or you have never tried network marketing, but are a little wary – here's a system that's working for me, to help me generate an income for my retirement whenever that may be.
No need to commit to anything, if it sounds interesting just watch the videos to learn more, and if it's not for you, nothing lost.
Ongoing Help
Whichever of these offers of help you choose, you will also receive free tips and updates from me to help you on the road to online success.
Furthermore, anyone who is a subscriber to one of my mailing lists is welcome to contact me with questions and I'll give you whatever information I can.
Blogging After Dark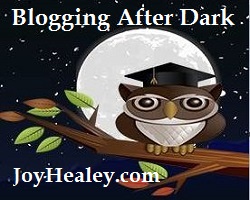 Remember….. building an online business isn't as easy as "they" would like you to believe.
I have burned the midnight oil many a time fighting problems, so that I can help you avoid the mistakes I made, starting an online business.
If you have questions about anything in the Internet Marketing niche, please reach out to me here.
Although I don't have the answers to everything, I'm a member of some great groups and I can ask some of my friends in those.
Time To Work From Home
Tragically in the last few weeks many people have discovered just how important it is to have a second income stream. I want to help you do that.  Please subscribe to my newsletter below: