Where Will You Get Content For Your Site?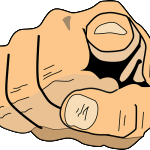 In an ideal world YOU will write the content (after all, you're the expert on your business).
If you really don't want to produce your own content, I can introduce you to a copy-writer, or work with you to produce your own text. My hourly rate is £50.
You can supply me with any images or photographs that you want me to use on your site, but you must own the copyright to these.
If you have taken them with your own camera, that's fine. But if a professional photographer has taken them for you, please check that you have bought the copyright to be able to use them on your website.
A Warning About Copyright
You will no doubt realize that stealing text content from another site is plagiarism (theft!), but people who wouldn't dream of doing that may not realize that the same applies to images.
It's a common misconception that you can just "grab" any image (or text) on the Internet and use it on your own site.
This is a very dangerous (illegal!) practice and will probably land you with an expensive fine for breach of copyright.
Trust me – steal content and you WILL get found out. Some of the larger companies have people just searching for content or images stolen from them, so that they can fine people using their property without having purchased the rights – a nice little earner for them!
Copyright-Free Images
Here are four options for sourcing images legally:
Take pictures with your own camera, compress / resize them correctly and upload to your site
Buy images from reputable image sites – eg Fotolia.com
Source them from free sites such as morguefile.com
Use PLR images as a starter and amend them accordingly – see the shop site below
Private Label Rights Text and Images