Have you got the right tools that work online? Read my suggestions for tools that will save you time and money, leaving you more time to work on the profitable aspects of your business, not the technical side.
Tools That Work Online For Your Business
Successful tradespeople use tools to make their business easier. Starting an online business is no exception. There's a myth that you can have a "free" business online. That may have been true 5+ years ago, but things have changed.
Believe me, if I could run this business for free, I would be doing so.
Here are tools that I have found essential in my business and recommend to others.
Please note, these include affiliate links that pay me a commission at no extra cost to you, because that is how I fund my business:-)  But if I don't trust a supplier or product – it won't be here!
Content For Your Blog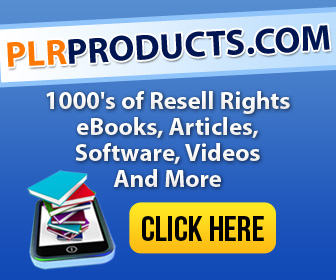 When I'm short of time, I have a special way of getting content for my blog – using PLR (Private Label Rights) products which I can modify and use as my own. You will find a ton of products at surprisingly low prices.
At first I was hesitant about this approach – but after taking the trial, I'm just loving it.
If you value your time, open your mind and at least give this a try!
I have two great sources (both affiliate links):
For general niches click here
Content marketing problems in Internet & Home Business – click here.
Internet Marketing Training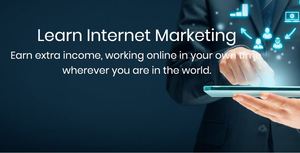 If you are new to the world of Internet Marketing, I really encourage you to invest in yourself and learn your new "trade".
There are so many skills you need to know. Click here for more information (affiliate link).
You will save hours by learning from professionals who have learned the hard. It will be money well spent.
One of the things they will tell you is "The Money Is In The List".
Which means that you need a way to build and contact your list.
Although an auto-responder is the best way to do this, there's a neat trick in the free link tracker below that will let you delay getting an autoresponder.
Free Link Tracker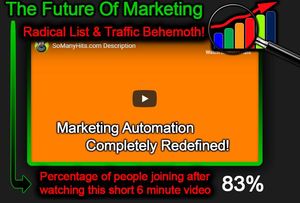 Serious Internet Marketers understand that they have to place many adverts and links before making sales. When you find a place where you are making sales, you think….
"I must do more of that. I wonder which traffic platform (or campaign within the platform) the sale came from?"
I must confess I had so many adverts running over so many different platforms that I had no clue where sales were being made. Not very efficient 🙁  Because you want to repeat campaigns that are working and dump anything that isn't working.
Sometimes a sale will come from something you did months ago, and you'd forgotten all about it.
I was aware my link tracking was poor (non existent!) so it was good to find a free link tracker So Many Hits (affiliate link) and actually I was amazed by the features offered in the free platform, including earning commission if anyone registers for the free program and upgrades to paid membership on your link.
Of course there are extra features available to paid members, but even without the upgrade, it's a fully functional free link tracker.
If you can't afford the paid membership right away (at the time of writing less than 50c a day) you can still use the system, earn commissions on your introductions, and upgrade later.
Incidentally it's acting as a list builder too, and you can import your members into your auto-responder.
Autoresponder – Vital Marketing Tool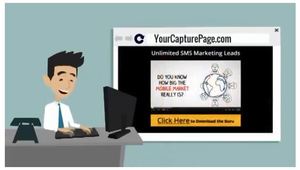 A vital tool for any online marketer, of any type of business, is the auto-responder. An autoresponder is a service that lets you collect and manage contact details for your clients and prospects – known colloquially as your "List".
Click here to learn about email marketing services and why you need a "List".
With an auto-responder you can keep a list of all contacts who have opted into your mailing list, so that you can contact them with special offers and information.
It's said that a prospect needs to see your message SEVEN times before they have confidence to buy. So if they leave your site without buying, and without leaving their contact information you have probably lost them – and they may go on to buy from someone else who DOES take their contact details and follows up with them.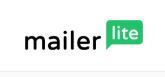 The service I recommend is here (affiliate link) and I'm amazed to tell you that it's FREE for the first 1,000 subscribers.
Yes, when you exceed 1,000 subscribers you have to pay a monthly fee, but your List is your business's most valuable asset so the few dollars monthly fee should not be an issue to any forward thinking business-person. It's a service you should never skimp on.
Without an autoresponder and "list" you really have no online business and you're building Facebook or Twitter's businesses, not your own.
Build Your List From Your Blog
Another way to build a list from your blog is with the Post Gopher WordPress plugin. It turns every blog post into a lead magnet – automatically. You'll save hours!
WordPress Managed Hosting
Where you host your site (where it "lives") is very important for good service to your customers.
After several "false starts" of hosting provider, I settled on Pressidium. It's an affordable service and their support is top class – VERY important when you get technical problems, as you surely will.
Pressidium place their emphasis on Security, Reliability and Speed – and they are WordPress experts!
There are MANY features available that you won't find with lesser services, and you'll be amazed at the speed of the support desk.
You can learn more about hosting with Pressidium here.
Best Blog Theme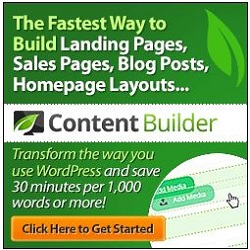 If your blog needs a facelift, check out the features in Thrive Themes (my current theme).
Again, I have tried several different themes before settling on this one.
When you click on the banner on the right (or here) you will learn more about the features available.
I haven't finished implementing them all on my site, but as time goes on I will be using more and more of the features that you'll see in the demos to give my site a more modern look and feel – and, of course, to ensure that it's responsive – because Google now penalizes sites that aren't responsive.
Thrive themes also include many features I was using 3rd-party plugins for, so I've been able to remove duplications and take some of the load off my blog.
Excellent support too, via a support team, and often from users within the Thrive community.
Download this "Tools that work online" page and save it to refer back to…..