Why Talk About Email Marketing Services?
Regular readers of my blog may be surprised to see a post about email marketing services – because the vast majority will already be using their own favourite.
To my regular readers, who know all about auto-responders, I apologize for "teaching them to suck eggs", but please feel free to add your comments about the importance of email marketing. Also, please note my update below.
However, for anyone new to starting an online business, I hope this will be instructive.
Update 2019
For a while I have been tempted to focus more on Social Media Marketing than on my blog, because that seemed to be the way "the masses" were going. So I put a lot of work into that. Then one fateful day I logged into my business page and found:

To cut a long and depressing story short I couldn't figure out what I had done wrong and what I needed to correct, so eventually I just abandoned the page to start again with another one. All my followers and content, built over two to three years were lost. Thanks goodness for what I had on my blog.
While I was beginning to feel very inept to have lost my page, I noticed that another far better marketer than I was also "missing" from Facebook. I reached out to him another way and discovered that his Facebook account had been hacked which was why he had also been offline quite some time. He managed to recover, but he's far better technically online than I am.
It refocused me on my blog and mailing list as the primary place to build my business – because I OWN them, rather than a free social media platform. Yes, I will still be on social media, but the time and work I have lost has been a salutary lesson and warning.
Update 2020
Once I  re-started building my list, and refined what my offer actually is, sales have started coming in 🙂
I had too many diversions, I'll freely admit. But in 2020, with extra time on my hands thanks to lockdown, I have found well-established programs that I'm proud to promote, and I'm focusing on them now.
While I'm not (yet!) earning a fortune from my blog and email list, the income that's coming in is from repeat subscriptions, so it will be coming in month by month, for work done previously.
Facebook marketing is 'sort of' in my marketing mix – and has proved successful – but because I'm still working very hard offline, I find it too time-consuming for me.
However, if you have the time and patience for it, click here for the very low cost course on Facebook Marketing that got me started with it – and. more to the point, what I learned from it helped me make sales.
But because of time-pressures, blogging and email marketing are what's working for me.
Starting An Online Business
When you start marketing online there are two vitally important components you need.
Your OWN website – ideally a blog – download my free eBook on Profitable Blogging here to learn why
A system that lets you build a contact list of visitors to your site – I refer to this as an autoresponder and will expand on this software below.
Whatever else you do or don't do, building a list of your website visitors is a stage you should not omit.
Not earning from a blog yet?  While it's 'easy enough' to START one yourself, doing it effectively is very tough as I have found out. I would have saved so much time, money and stress if I had followed the training below.
Back to the main story….
Why Use An Auto-Responder?
An auto-responder is an application used to collect the contact details of visitors to your website who may not purchase from you on their first visit.
In a nutshell, you invite them to receive more information from you and if they accept, they have "opted-in" to receive your information emails until they "opt-out", after which you no longer have permission to contact them by email.
Offering what's known as a "lead magnet" on a "lead capture page" is a good way to invite them to opt in to your list – perhaps a discount on their first purchase, or some free information targeted to their interests. Making a lead capture page manually isn't impossible by any means, but if you're running a business you probably have better things to do with your time.
You can also use your autoresponder to keep details of customers who HAVE purchased from you. So you ideally need at least two lists so you can send them different messages.
For Prospective Customers
It's unlikely that anyone will make a purchase when visiting your website for the first time.
They may just be doing research and not ready to buy "today"
They may be ready to buy but not complete the purchase for any number of reasons (interruption, failed card transaction, last minute questions, quickly popping over to another site intending to return but….)
In fact it's said that potential clients may need to see your sales message as many as seven times before deciding to make a purchase from you. So you need to send "follow-up" emails to show them the benefits of your product / company over your competitors'.
Even when they genuinely intend to return and buy from you, if prospects leave your website / blog and they haven't left their contact details with you, there's a risk that they forget or end up making their purchase from another website owner who had the foresight to capture their details and follow-up with them.
For Existing Customers
Having made a sale, it's good business sense to maximize revenue from existing customers with future offers. If you have a happy customer, it can be easier to make repeat sales than to find new customers.
So an auto-responder lets you stay in contact with existing customers by means of a newsletter (known as a broadcast) and send new or special offers. How often you send a broadcast depends on your own business and audience. Some businesses send daily (which personally I think is too often) others send weekly, monthly – or just when they have an important announcement.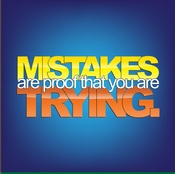 You may be tempted to save money on email marketing services and imagine you can maintain your own list of customers on an Excel spreadsheet and mail them manually to save a few dollars. (Yep, I tried it, and it was a bad mistake and these days would almost certainly breach GDPR!)
This is false economy because as soon as you have more than a handful of customers it becomes time-consuming. Also it totally misses the point about staying in contact with visitors whose details you do not have because they did not purchase on their first visit.
Another important point to note is that using an auto-responder protects you from being labelled a spammer for emailing people manually – because they will have "opted-in" to receive your emails.
Online customers have short memories and quickly forget that they were interested in your product, especially if they already bought from a competitor. One bad-tempered day they may label your email as spam; a good auto-responder company will handle this correctly on your behalf.
I hope the reasons above have convinced you that as soon as you get a blog / website your first priority is to add a list-building (or lead capture) form.
Which Auto-Responder To Use?
You may think that cost is your top priority, but it shouldn't be, because your prospect and customer lists are valuable assets in your business, to be protected zealously.
Believe me – I lost a big list once and it hurts. An affiliate company I was working with closed down their company, restarted under a different name, "stole" my contact list which I had foolishly entrusted to them, and started marketing to it with a competing offer. At the time I was too inexperienced online to realize the need for maintaining my own "list" so it was my own fault on several levels, but a mistake I won't make again!
There are free autoresponders – some will be free to start with and then start charging when your list size reaches a certain number. I have tried several free services, but abandoned all but one for a variety of reasons, for instance: directly competing ads shown, poor email deliverability, lack of "follow-up" feature, slow or non-existent customer service (who wants to support free?), or the auto-responder owner just gets fed up of not earning and stops running the service.
Some free autoresponders will not accept affiliate marketers in certain niches, and have just closed down the accounts built up because they tool a disliking to what the list owners were promoting. Check first!
At the other end of the scale there are high-priced auto-responders that deliver services far beyond what many small businesses may be willing, or need, to pay (top-end products can cost $100+ a month).
In the middle there are some excellent and very affordable email marketing services – and I have tried several of them. The few dollars monthly fee should not be an issue to any forward thinking business-person. Most of them actually let you earn a commission if you recommend their services to other businesses. This is entirely optional but a nice steady stream of monthly income, because switching auto-responders is not something you undertake lightly.
The market leaders for small to medium sized businesses are probably Aweber (affiliate link) and GetResponse (affiliate link). I have accounts with both of these and they're very good. I am mainly using GetResponse, because it's affiliate-friendly, and it's the one used by the training courses that I offer.
For anyone really cost conscious, the autoresponder I can recommend (and am using for a particular purpose) is MailerLite (affiliate link), which is free for your first 1,000 contact names. That should be plenty to get new list-builders earning enough money that they don't resent the monthly cost (which isn't high in any case). There are a few extra features in the paid version, but nothing I have missed enough to pay for yet.
When you click the MailerLite link above you will see that I am offering you a credit towards the time when your free subscription needs to become a payment.
One of the most important features is…..
MailerLite's Deliverability
All the low cost and good features count for nothing if your emails don't land in the contact's in-box. Which is why I abandoned certain unnamed services. So I was delighted to find this independant information about MailerLite's deliverability.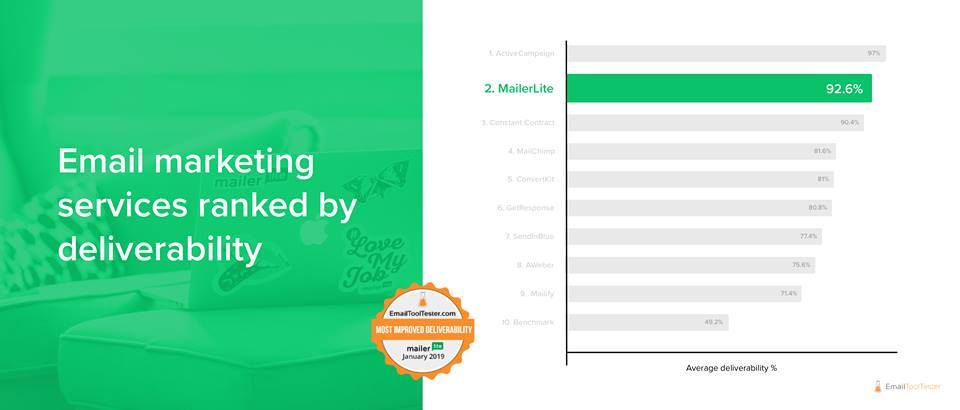 "MailerLite has seen a huge improvement in deliverability rates, claiming the #2 spot. Improving deliverability rates is clearly a high priority for them." – EmailToolTester  More about the deliverability research: https://www.emailtooltester.com/en/blog/email-deliverability-jan-2019/
Over To You
I hope newcomers to email marketing services will have found this helpful. Feel free to ask questions in the comments below. If experienced online marketers have any advice to add about the importance of "building your list", please add them below.