If you are building any type of a business online, you're probably always looking for a lower cost way to generate leads for your business.
No leads = no business.
It only takes a few weeks online before you become aware that lead generation is one of the most important activities that needs to happen on a daily basis for your email list to grow.
The process is sometimes described as a Conversion Funnel.
It's important because hardly anyone buys from you the first time they see your offer. They need to 'get to know you' better. Establish 'Know Like and Trust' is the term many use.
What that means in practice is develop a relationship and establish credibility as someone worth listening to and buying from. Of course these days Internet Marketing is such a multi-faceted topic that no-one can know everything, so if you're a solopreneur, like I am, that can be just showing that you have access to a support team if things go wrong.
Part-time Online Business
I make no bones about the fact that my online business is part-time. It's supposed to be a retirement business. How can it be part-time if I'm on call to provide support 24/7.
Little anecdote: The reason I stopped developing websites is that I once got a frantic call at 1AM from a lovely client whose site had gone down. Happily I wasn't hosting it, so I was able to suggest she contact her hosting provider, but had it been a WordPress problem with the site I'd set up for her, it would have been a very different matter!
OK, I guess I could have persuaded her to wait until the morning, but what if I'd been on holiday, or sick in hospital even, she'd have been unimpressed.
So I need good support from every tool and service I recommend to my clients.
I Also Need Simple In Everything I Do
Especially lead generation and funnel building.
Now there are literally endless ways to generate leads online.
Some cost money and some don't, some are faster than others, some stand the test of time, some generate higher quality leads than others… they are all different.
Lead generation is definitely not a one-size-fits-all game.
Certain strategies work better for some, and other strategies work better for others. Which strategy you choose is really a matter of personal preference.
But they should all 'funnel' into your preferred auto-responder, so that you can contact your 'leads' regularly, establishing that relationship and credibility.
Content Creation For Lead Generation
One powerful way to generate leads for your business is through content creation. And (BONUS!) creating valuable content for your audience is also a great way to nurture the leads you do generate to create a deeper relationship with them and establish yourself as someone who has access to up-to-date training, and can pass it onto their followers.
I make no secret of the fact that I prefer blogging to Facebook marketing, because once my blog is 'out there' someone may find it any time in the future. Social media content always seems more transitory to me – and relies on the rules of each particular social media platform. At least my blog is my own!
Click here for a free training webinar where you will learn some content marketing strategies for lead generation.
This ties into my previous article about preferring blogging to Facebook marketing. Most of my readers are already bloggers, but for anyone who isn't, blogging is covered more fully in the blogging module of the free training course I recommend.
(Login here if you're already a member.)
This Week's Lead Generation Training Covers…
How it works
Why it works
Simple ideas to get you going
Why it's especially important when you use paid lead generation
Click here to access the content marketing training.
If you arrive after Wednesday 5th August there'll be a different training, but equally valuable!
If The Topic Isn't Of Interest A New Service Might Be…
OK, so not every online marketer wants to generate leads ???
If you don't, just watch out for next week's topic!
However, this week's training is just one in a series that comes with the compliments of a new Funnel Builder I've started using.
It's a new add-on service that lets me bring you training on topics of interest to anyone running a home business.
Free content for:
My blog
My email marketing
A social media post too.
That's an unexpected amount of work saved and content generated simply by buying a funnel builder.
Why Have I Bought A Funnel Builder?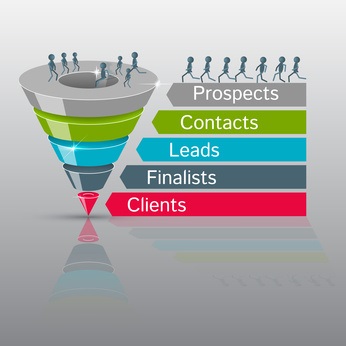 Most seasoned marketers will instead be amazed and wonder how I've survived so long without a funnel builder.
Just stubborn I guess….
I've resisted for a long time, because my blog theme is supposed to let me build funnels but it is SO complicated it just stops me in my tracks. Yes, there are training videos and yes other people manage to use it perfectly well (I assume) but every attempt is an ordeal that leaves me depressed and takes me hours to get nowhere.
Part of the problem is that you can do so many things I have no idea what they even mean. And being so 'fully-functioned' means it runs slowly on my 'big' (old) computer – but I can barely see the tiny text of it on my faster laptop.
I don't want complicated, I want simple.
More Reasons For Buying A Funnel Builder
Like it or not being able to generate leads for your business with a lead capture page, is a skill expected of any online marketer these days.
For instance I bought a training course on Google Adwords – the very first module said, casually, "Now build your lead capture page" – and I got NO further. The training looks good, but I was completely stumped by setting up the first stage. So I've got a half finished funnel, a course I've paid for, and I can't use – purely because I used up so much time trying to setup a capture page that I gave up in disgust. How frustrating!
More common reasons why you need a funnel builder….
For some network marketing companies, if  you're promoting the same page as everyone else, it gets 'stale' – you need to stand out from the crowd. Also you need leads on YOUR list, not just theirs!
Affiliate marketers should never send a prospect direct to the product sales page – collect their contact details into your auto-responder first, so that you can follow-up with them.
My email provider has been beating me up and telling me I need to use a 'proper' funnel builder for some of the affiliate programs I'm promoting.
Likewise some solo ad providers have blamed my poor lead capture pages for poor conversions.
Yes, there are SO many reasons….
But no way was I going to pay the $97 per month which was the price of ClickFunnels that was usually recommended to me!
I mean, I only need a handful of pages – most of the training courses I promote have done for you pages and funnels. It's just a few affiliate marketing products that have no capture page. After all – it's not in their interest to give ME the lead; they want it themselves.
So I needed….
A Lower Cost Way To Generate Leads For Your Business
The funnel builder I have purchased is just $25 a month AND pays a full 80% commission, so if I find two customers for it, it's an income producer not a cost.
Regardless of its income potential, it's an essential tool to generate leads for your business and I've struggled without it for too long. The amazing saving on the price of ClickFunnels, the market leader, and the generous commission is another bonus.
Click here for a demo showing how this Funnel Builder will help your business.
By the way – there are up-sells, but for the moment, I'm assuming that you don't need them because similar training is in the free course I already recommended.