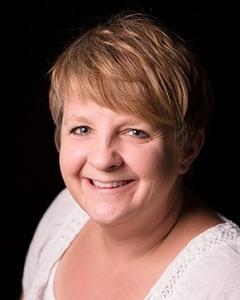 Today's article on Marketing Your Small Business is brought to you by Laurie Olson.
Laurie Olsen joined the A Stars & Stripes Flag Corporation team in 2001 to learn more about the flag industry from the owners of over 25 years. 
In 2007, Laurie purchased the company and continues to maintain the previous owners' vision of delivering exceptional quality, excellent customer service and flags made in America.
As the flag industry and the ways customers learn about products changed, she has stayed on the cutting edge of product offerings and ways to communicate to customers.
Over to Laurie….
Marketing Your Small Business
From the startup capital, to the sweat equity, to the countless hours you've spent toiling away by yourself, you've invested a lot in your small business. Because you've put so much of yourself, your time and your money into your business, there's too much on the line to let it simply wither and die. You want to succeed, not just survive.
That means you have to be bold about marketing your small business. No matter how great your products or services may be, it won't do you any good if no one knows about them. Before you can tell your customers how you beat the competition, you have to let them know you exist.
Unfortunately, small businesses often lack the resources for the type of flashy advertising campaigns their larger competitors can take for granted. It can be extremely discouraging for a small business to see a larger competitor's advertising on television or on billboards and wonder how it will ever be able to get the word out about its business. The good news is, small businesses still have a lot of ways to market themselves, as long as they're smart about it and diligent enough to stick with it. With the right execution, small businesses can use a few simple and inexpensive tricks to put the word out about themselves and attract new customers.
For example, one of the simplest ways small businesses can market themselves is to create a consistent and appealing brand identity. Although large companies can spend millions on focus groups and advertising firms to create an identity, small businesses can accomplish a lot with simple techniques — such as decorating their company vehicles, using colorful decorative flags outside their locations, and giving away small promotional items. These not only announce a business's presence to the world, but they also help create a consistent brand identity.
Customers want businesses to solve their problems. Those customers will be more confident in a small business if they believe that small business is an expert in its respective industry. Small businesses can help build that image in a number of ways. These include participating in local industry events, writing a blog and hosting free workshops. All of these provide the small businessperson with an opportunity to demonstrate and share his or her expertise with potential customers and develop a reputation as someone who can be trusted to solve problems for them.
Small businesses have more options for connecting with customers today than ever before, thanks to social media. It's important for owners of small businesses to take advantage of these tools whenever possible. Although television marketing may be outside of many small businesses' means, radio and print advertising still reach a substantial number of people. What's more, social media platforms make it easy to connect with potential customers virtually any time and any place.
There's too much invested in your small business to watch it fail due to lack of exposure. The accompanying checklist gives you a whole host of ideas for marketing your small business that you can use to spread the word.
Here's a handy infographic that you can download and keep as a checklist (see the bottom of this post).
Infographic provided by A Stars & Stripes Flag Corporation
Hopefully you found some new ideas for marketing your small business.