Joy Healey
Blogging After Dark
If you want to start an online business (part-time or full-time) I can save you time money and stress. Come with me on the bridge to success!
More...
My Recent Articles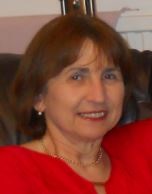 Joy Healey Blogging After Dark
I left it too late to plan for a financially secure retirement. Don't make my mistake. Start building an extra income with a part-time (or full-time) business online. Think you don't have time? Can't afford the start-up cost? Can't meet sales targets? I have advice that can help you avoid the problems you may have had with Internet Marketing before. Contact me for free advice (no obligation) on the best fit for your circumstances.