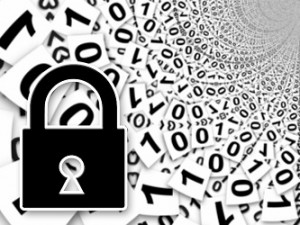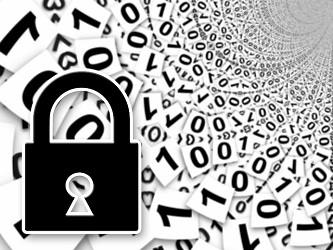 It's been too long since I looked at WordPress Security Tools to keep your website safe.
If you've got WordPress, then you know you must be proactive in protecting your website. But with so many options out there, the choices can be overwhelming. Here I've narrowed the list to 6 tools with great reviews to keep your website safe from hacks and attacks.
All-in-One Security for WP
As a powerful and popular WordPress security plugin, All-in-One Security provides an excellent selection of tools to protect your website. The free version offers solid basic security features, and if you need advanced protection, their premium version is worth considering. It includes detailed scanning for malicious software, IP filtering, blocked logins after multiple attempts, firewall, and file protection.
https://wordpress.org/plugins/all-in-one-wp-security-and-firewall/
Duplicator
Regularly backing up your website is crucial for its overall security strategy. Duplicator is a straightforward and user-friendly plugin that simplifies the backup process with just a few clicks. It provides features like automatic backup schedules, seamless site migration, multi-site support, and cloud backup storage. Having recent backups allows you to restore your website in case of crashes or attacks.
iThemes Security Pro
Developed by the team behind BackupBuddy, iThemes Security Pro is a reliable WordPress security plugin with three paid plans to choose from. It offers features like two-factor authentication, detailed monitoring for suspicious activities, and plugin and theme scanning to identify vulnerabilities. Note that iThemes Security Pro uses Sucuri's Sitecheck malware scanner for added protection.
Jetpack
Jetpack is an all-in-one solution that offers multiple security features to protect your WordPress website. While their website may offer various tools for site security and performance improvement, you can focus solely on their security plans. Key features include real-time backups, 1-click restore, anti-spam protection, and immediate email alerts to keep you informed about site downtime.
Sucuri
Sucuri is a top-notch WordPress security plugin that offers all the essential features to safeguard your website. Their free version provides basic security and malware scanning, but for advanced protection against complex threats and hackers, you can opt for one of their paid plans. With Sucuri, you'll also benefit from a WordPress firewall for an extra layer of security, in-depth site tracking, and expert assistance if your site is compromised.
WordFence
WordFence is another excellent option to secure your WordPress website. Their free version includes essential features such as malware scanning, threat assessment, and two-factor authentication. As your website grows, you can consider upgrading to a premium plan that offers login activity monitoring, 24/7 incident response support, and plugin & theme vulnerability monitoring.
A Few WordPress Security Tips
In addition to installing a WordPress security plugin, there are several other essential steps you can take to enhance the safety and security of your website:
1: Implement 2-Factor Authentication (2FA) for an added layer of security during the login process. Many of the plugins we mentioned include 2FA functionality, or you can opt for a reliable authenticator plugin like Google Authenticator.
2: Safeguard your website by scheduling automatic backups or performing manual backups on a consistent basis. This ensures you have a recent version of your site that can be restored in case of any unforeseen attacks or crashes.
3: Regularly maintain your WordPress website by ensuring all themes and plugins are kept up to date. Regular updates help protect against potential vulnerabilities.
If you don't believe it, check out the nightmare thousands of site owners recently went through simply because they didn't update one of their plugins: https://www.techradar.com/pro/a-top-wordpress-plugin-is-being-hacked-to-hijack-websites
4: Exercise caution when installing themes and plugins, and only obtain them from trusted sources. For instance, platforms like Thrive Suite provide themes and plugins that are both secure and regularly updated, ensuring you can maintain a safe environment.
5: Choose a secure hosting provider from a reputable and reliable company. If you're uncertain about your current hosting platform, refer to this guide to help you make an informed decision. By selecting a trustworthy hosting provider, you further fortify your website's security measures.
Secure your WordPress website and you'll sleep better knowing your site is safe.