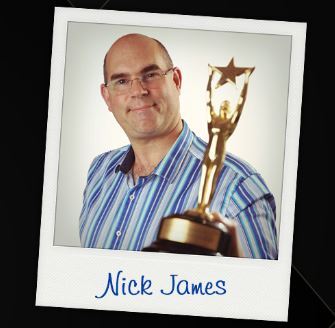 You may have seen a lot of hype around Nick James' Internet Marketing Newsletter PLR lately. They have just celebrated their 11th birthday, releasing issue 132, and Nick is sharing his success by offering a huge discount to new members who pick up all the old issues.
What is PLR? It stands for Private Label Rights – which, broadly speaking, means you are buying the right to use it to create your own Internet Marketing newsletter by using the material as if it were your own.
You can do this as simply as you wish – or make it more complicated too! But it is a huge time and cost saving for marketers without the time and resources to produce good quality material of their own.
If you've bought PLR in the past, you might be wondering if this is any good and worth joining. I'm going to give you my full unbiased review here, but the short version is… yes, it's definitely worth joining this.
However, this is may not a good fit for all marketers and businesses… so read on below to see if this will be a good investment for you.
Firstly… what is the Internet Marketing Newsletter PLR?
It is a monthly 32+ page newsletter featuring internet marketing and "make money online" content. You'll get full private label rights to all the content in each newsletter, so you can use if for just about anything you can imagine – here are just a few examples:
Break the content for into your own blog or social media post
Use the individual articles as smaller newsletter articles and emails
Send the full newsletter to your list
Use it as a bonus or ethical bribe to get more leads and sales.
What makes it unique is the fact that you get the newsletter in a fully designed, ready to go, PDF format that looks absolutely stunning. In other words… your own instant professional electronic magazine!
The source files are provided too (in Word format), so if you want to make changes – for instance add your own affiliate links – you can do that easily, then export it into PDF format from Word.
I've bought plenty of PLR products in the past and – until now – I've been so disappointed I never even used it. It's just sitting cluttering up my hard disk, riddled with spelling and grammatical errors. It would take longer to make it presentable than to start from scratch.
But this service is completely different – I've not seen anything else as good as this.
When reviewing PLR I look at the following criteria:
Quality of the content
Value for money (how much content per dollar)
Could I produce better myself?
How easy it is to use?
How quickly you can do something with it
So, let's take a look at how the Internet Marketing Newsletter scores…
The content is really good. You can tell that Nick does not use ghost writers. This is all written by Nick and some of his most successful internet marketing friends… and it shows! This is not rehashed stuff from wannabes or people without industry insight, it's solid content from people who actually 'walk the walk'. It's something you can feel confident and proud to share.
Nick has made everything really easy to download, edit and use… with plenty of solid guides and tutorial videos.
The best thing is that you can have this content working for you really quickly. Due to the quality of the content and design, you literally just have to add your name to the newsletter, and you can instantly start sharing it. With other, more rough PLR, you usually have to do a lot of corrections before using it.
It includes superb eye-popping images. I've used some of the articles on my own blog and the quality of the images stands out way beyond those I usually use. Here's a sample post.
Any Problems?
The only potential problem I see is the amount of content you get. With other PLR offers you might get thousands of pages at once. Here you "just" get 32+ with each issue. Of course, that is not necessarily a problem; I personally prefer quality and ease of use over quantity… but if you are looking for bulk PLR this may not be for you.
Except… when you join today you will get a chance to purchase a one-time offer that gives you instant access to all the back issues of the newsletter (also with full PLR). This will actually give you 4200+ pages of high-quality content and 132 instant newsletter for a very low one time price. So, if you are looking for bulk and quality at the same time, I highly recommend paying extra attention to that offer.
It's also worth mentioning the two bonuses Nick is offering with this special offer.
The copy-writing swipe files are very good and will be a great help for you if you are writing emails, blog posts or letters with the aim of making sales. You'd normally have to pay $497 for this product, so it adds tremendous value to the offer.
The Audio PLR Interview bonus is amazing and a breath of fresh air in the PLR world. You will receive one high quality audio interview with a famous internet marketer every month. You get full PLR to this as well, so you can for example:
Record your own intro and/or outro
Upload it to iTunes and instantly have your own podcast
Record your own questions and claim the interview as your own
Use it as a great bonus for your promotions.
And much more.
Here's what your podcast could sound like:
My verdict on the Internet Marketing Newsletter PLR…
This is a very good product and it's definitely worth grabbing it to save yourself hours in researching and producing materials for your own content marketing. It's some of the best quality PLR on the market and it requires a lot less effort to use than just about any other PLR out there. The up-sell with all the back issues offers fantastic value and it might be worth it for you to join, just to take advantage of that.
Don't take my word for it – watch this video overview:
Finally, I just want to add that Nick is a stand-up guy with a great reputation. While this is a monthly newsletter, it's very easy for you to cancel your membership at any time. There is no catch or shenanigans. Nick has stellar support and always over-delivers.
Check it out here

The Internet Marketing Newsletter PLR gets two thumbs up from me and my highest recommendation.
An Example Newsletter
To give you an example of what you can produce – and pass off as your own – the image below shows an example issue.
BUT – what is exciting is that when you click on that image (or here)  you will see how I amended it, in Word, to 'make it my own' by amending page 16 to promote my own affiliate link to the interviewee's program. I did this on Day 1 of my trial, and mailed it out to my team in Wayne's program, so they can learn more about him. I also amended Nick's advert on the back cover to use my own affiliate link.
Click below to see how I amended the newsletter supplied to make it my own.